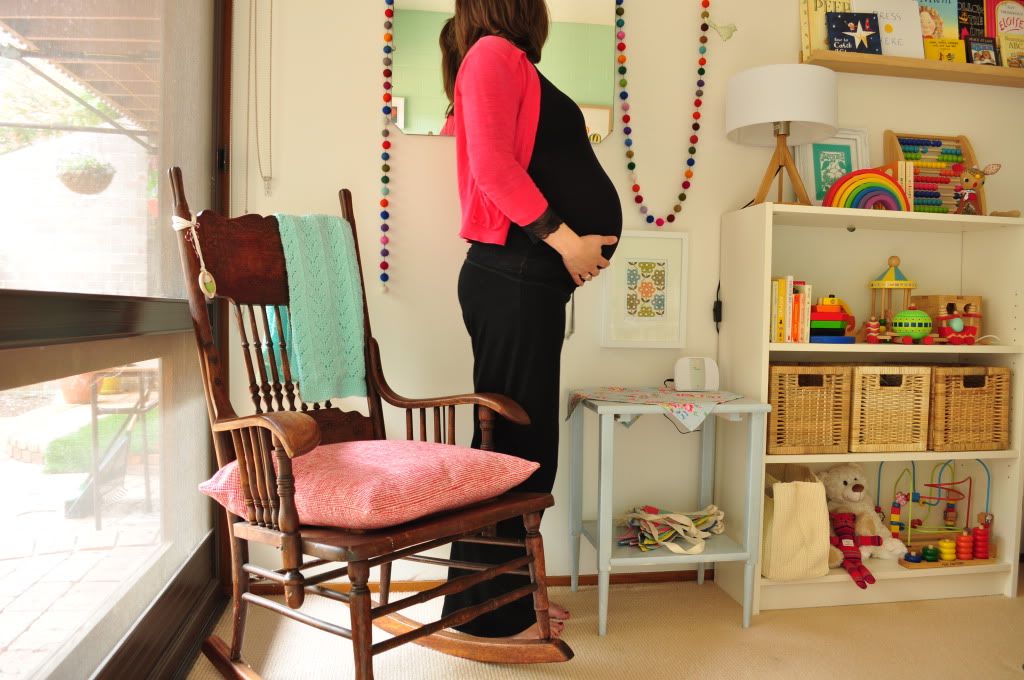 It was my Granny's birthday yesterday so Mum and I went to put some flowers on her grave. Bluebells and lilacs. I haven't been to her grave as a pregnant lady so I imagined her seeing me in all my 40 week glory. I think she would have been pretty thrilled.
This last week I have just felt a bit slow. Not as many adventures out of the house - apart from a stroll around the village or down to the coffee shop. Days are spent doing some gardening (on all fours, pulling out the moves for the little one to wriggle down), progressing the
quilt
, catching up with old friends on the phone, and watching The Wire (awesome, no?) at nights with K and a bowl of ice cream. It's rather lovely, this being on maternity leave business.
Blissed out on a
pre natal massage
yesterday, and although it's probably stretching the budget to do so it's been such a lovely indulgence. I've had one every fortnight since about 34 weeks and I'm booked in for an induction massage next Wednesday if the little one is still wriggling about in there.
I'm still feeling Braxton Hicks contractions every day, and perhaps they've stepped up in frequency, but it still feels like there's a few days to go at least...