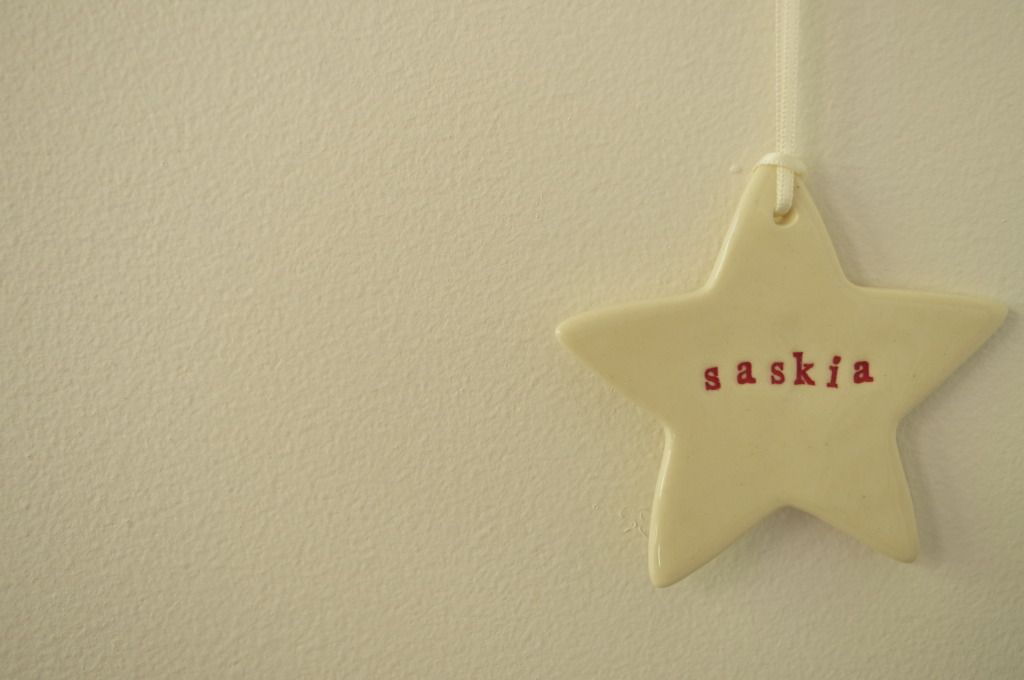 We always loved your name, Saskia.
It was a clear favourite. Lots of other girls names were bandied around, written against our two last names, added to the list, but it was always to be...Saskia Rose.
I had once read an article about a
talented and beautiful florist
in a Dumbo Feather magazine (Issue 20), and mentally scribbled her name on my list of favourites. I thought of a dark haired little girl.
It's funny how quickly the conversation turns to names when you discover that you're pregnant. There were so many breakfasts, lunches, dinners at our dining table spent discussing names. My Mum, a primary school teacher, told me she taught a lovely little girl called Saskia and I was immediately reminded of that sweet name.
Your middle name, Rose, is in memory of your Great Grandmother, my Granny. I always think about how she would adore you. Just
adore
you.
If we talk about names, we also have to talk about nicknames (that was always my favourite page in my baby book)...
Sassy
Sassy Lassie
Sasky
Lassie
Chu-chuka or chuka or Tu-tuka (Papa's special names for you...there's a little song that goes along with it - and you always give it a bit of 'crazy head')
The Sass (Aunty Meas and Uncle Rich)
Kiki or Kikkies
Sax
Cracker/Firecracker
Little One
Schnoster
Spangle dangs
Schnoggle bog (the last three being Grandfather's work)


*My blog name actually comes from my father's nickname for me as a young child - Oscar Lucinda. There's some debate as to where the Oscar came from (Lucinda is my middle name)...it's either that I was a bit of an actress as a little one or a big old grouch. Some say both. Rude, I know.
**Saskia's Christmas ornament from the always beautiful Paper Boat Press