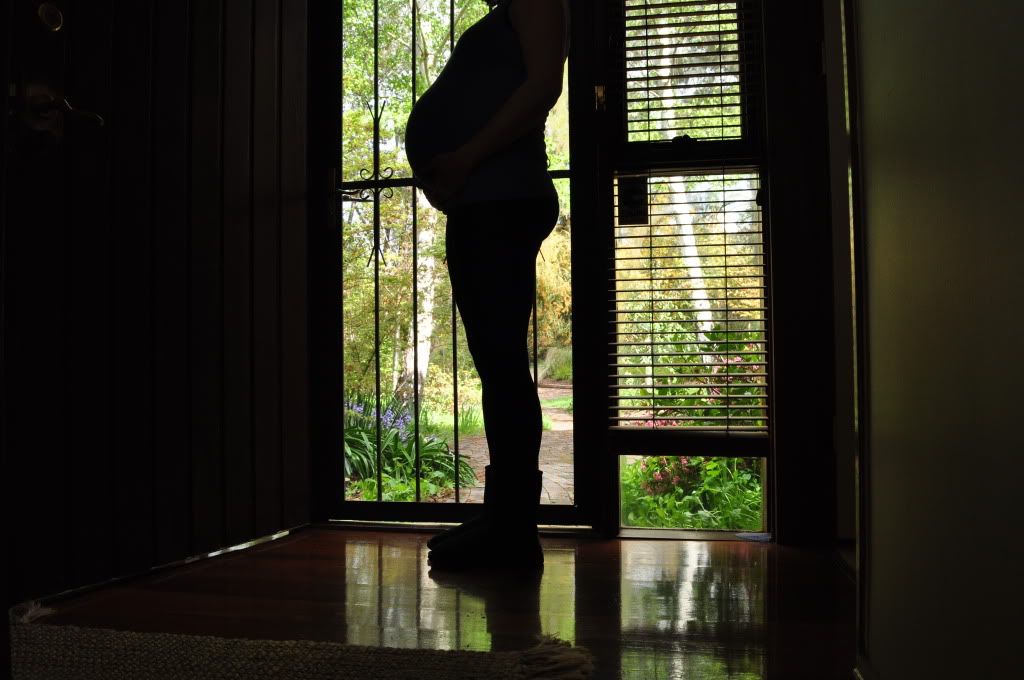 Little one still in belly.
I'm not fed up yet. In fact, I'm still very happy just pottering about, enjoying the kicks (mostly) and carrying this precious load. I think K is finding these last few weeks hard though - and is getting mighty impatient to meet our little one. We've met some teeny newborns over the past few weeks and I can see that he is aching to hold his own baby. I guess it must be hard for him, not feeling the little one's movements so intimately, to feel that same connection - and that's where the eagerness for this baby to be born comes from. But not long now....
We're still hanging things in the nursery and adding little treasures - but I'll post some peeks soon, Little Sister (and others who have been asking). K and I will go in most nights and just look around, flicking through the books on the shelves, smoothing down blankets or holding up the outfits and carrying on about little arms and feet that will soon be sticking out of the rompers. Such the dags.
But you can't blame us for being excited.