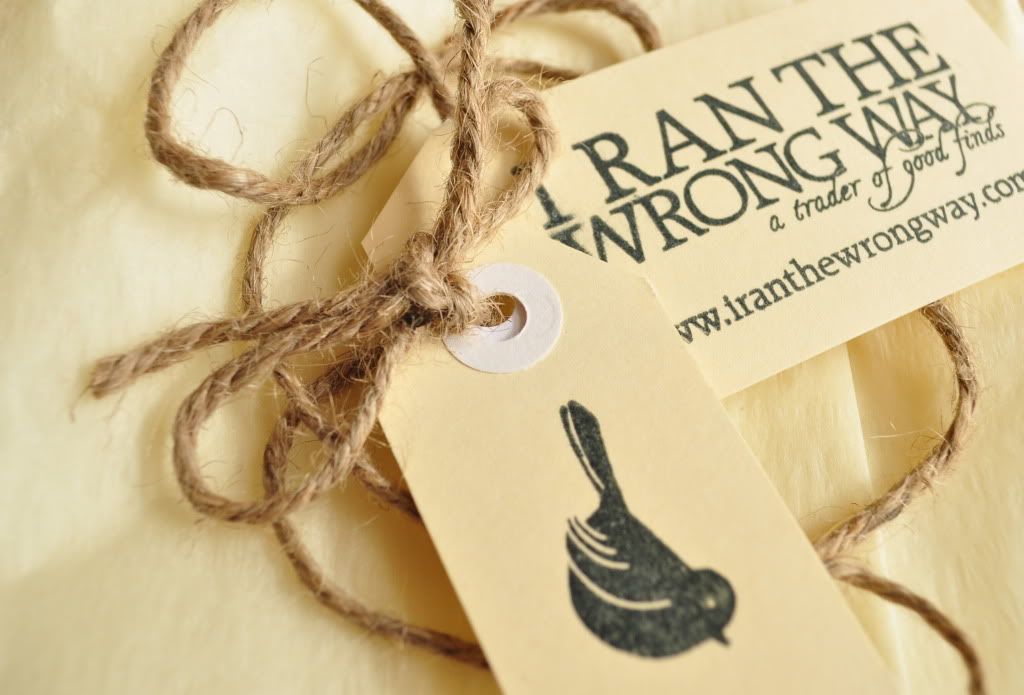 How you you resist a little piece this cute...especially when it has an equally sweet tagline? Just a quick peek at one of the 'slightly naughty' internet purchases I've made for the little one. Quick stats on
imp'ish
: designed in NZ, handmade in India using organic cotton, created by people who receive a fair wage and work in a healthy safe environment. Good for you clothing.
This was purchased from the beautifully curated 'online shoppe',
I Ran the Wrong Way
, a thoughtful and considered array of good finds. (As well as charming clothes for little babes they stock another of my favourite children's books,
The Black Book of Colours
, and lovely goodies for the home.)
This isn't an advertisement! Just a recommendation for a beautiful range of clothing for the little ones and a great spot for online shopping...I've picked up so many beautiful goodies thanks to other blogs so I'm just sharing the love.