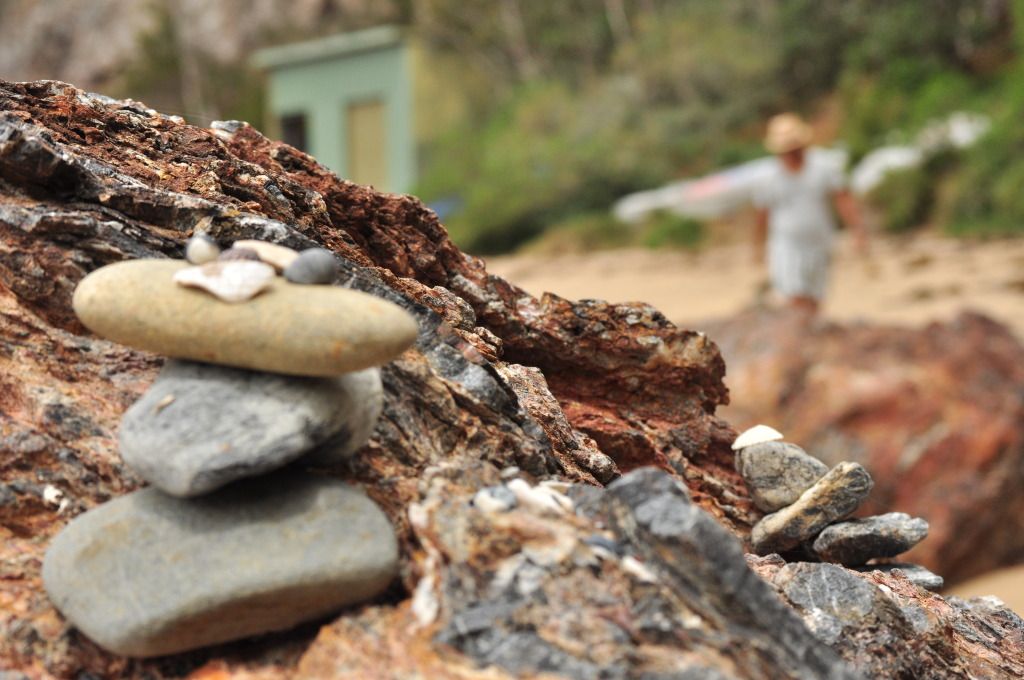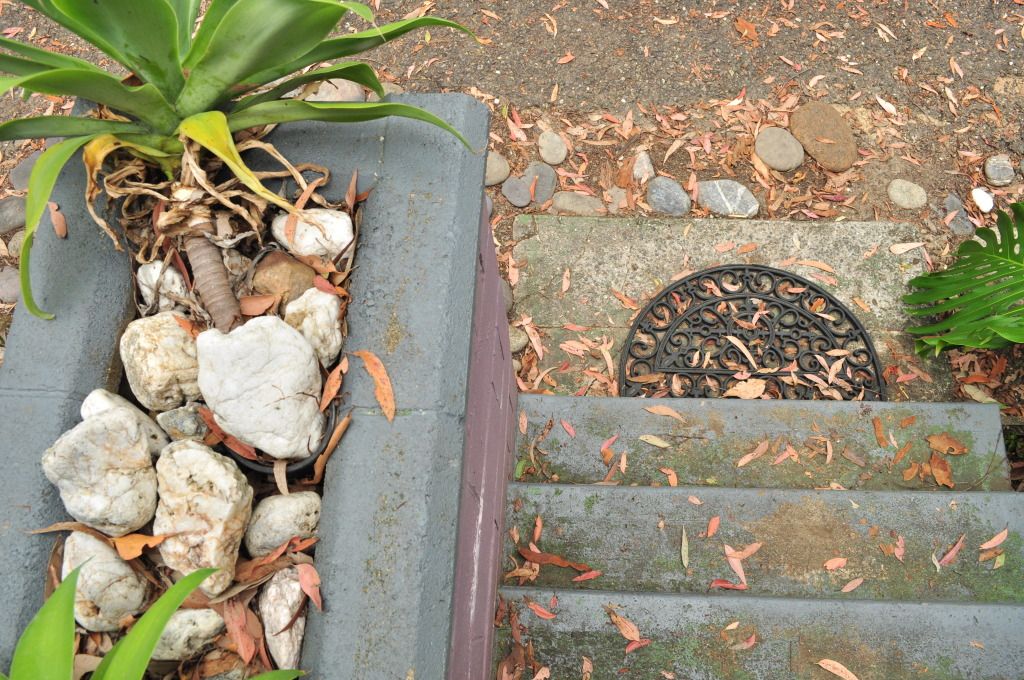 Tuesday
: Left for the coast today. We picnicked in Braidwood where I swung on the swings with Jan-Ma. Mama feared I was going to crack going down 'The Clyde' but I took pity on her and saved my tantrum for when we reached the bottom of the mountain range. I loved our coast house among the trees immediately.
Wednesday: First experience of the beach. Sand felt good between my toes and I hardly blinked when my feet were dipped into the cool sea. The sound of the ocean sent me to sleep...
Thursday
: Cliff walk in the
Manduca
. It was windy and wild and I kept having to catch my breath. In the end decided it was best to keep my head tucked in. Sleeping well - thanks to the ocean air?
Friday: Another cool day, no good for swimming. But Mama and Papa took me for another walk amongst the tall spotted gums and picked out ideal beach houses. Dreamers.
Saturday: Up and out early to buy bread and coffee at the markets. I did my best to look cute when Mama and Jan-Ma passed by a stall selling handmade dresses for little girls. It worked. They bought me a little dress in size 1. For my first birthday perhaps?
Sunday: Warm sun, sparkly water, a faint breath of wind and an almost deserted beach. Whooped it up in the water and then fell asleep to the sound of the ocean, again...
Monday: A drive to a nearby costal town and another cliff walk. This one ended at a cafe and I watched the everyone eat banana bread, drooling. Back at home I tested out some new sounds. Mmmmbbba. Fffffffhhhho. Best mumbled into shoulders. Hot, hot day. Spent the afternoon nappy-free. No one had much energy to do much else.
Tuesday: Good bye Lilli Pilli. Back to our real home among the trees.