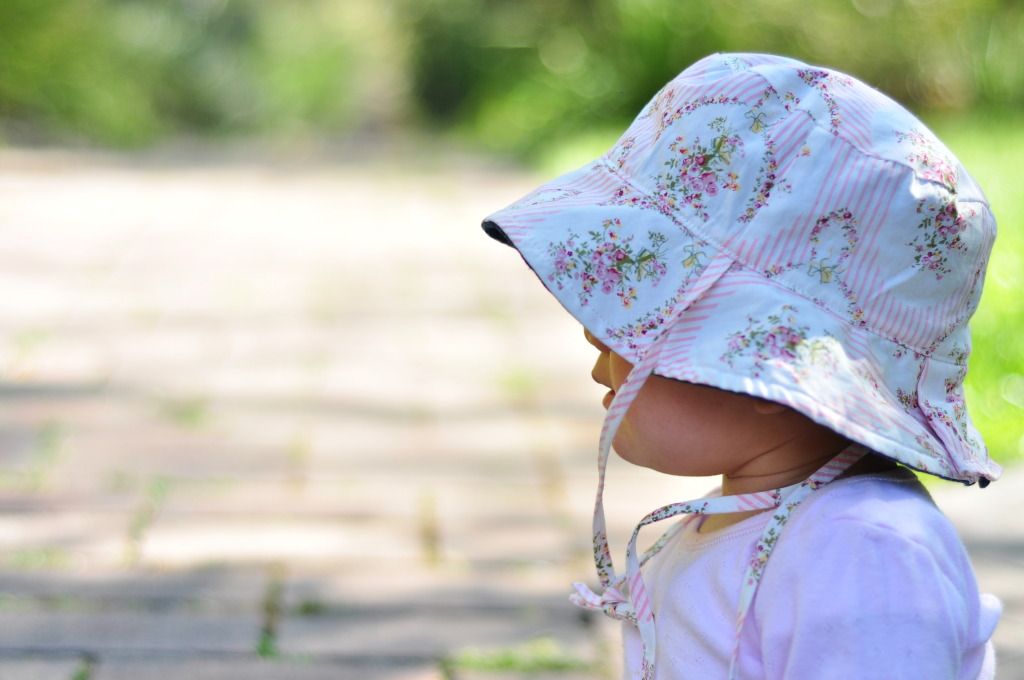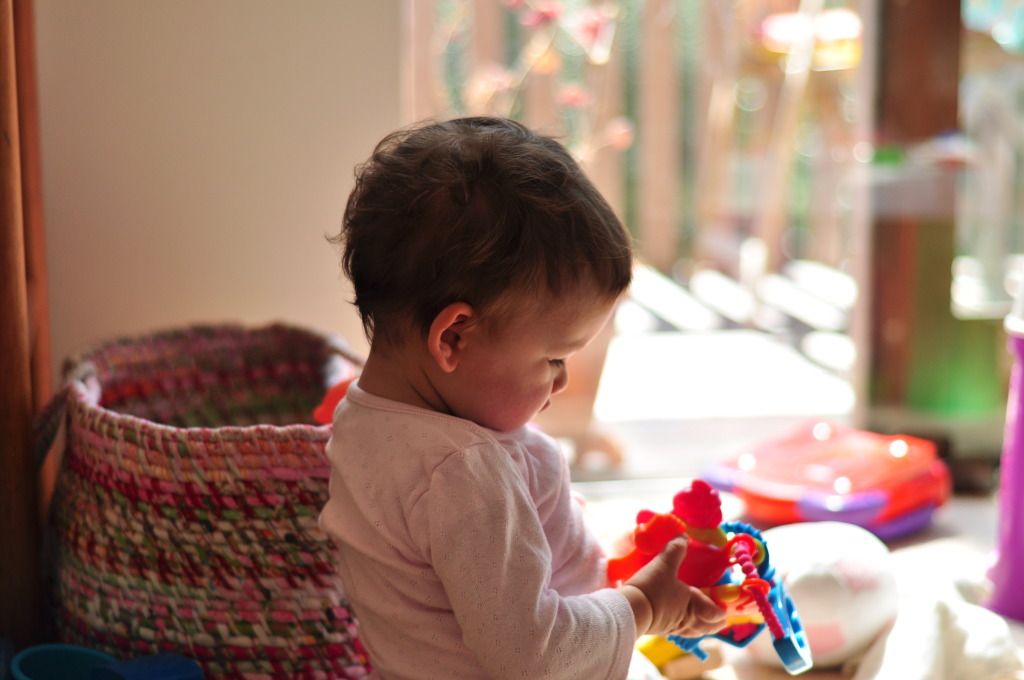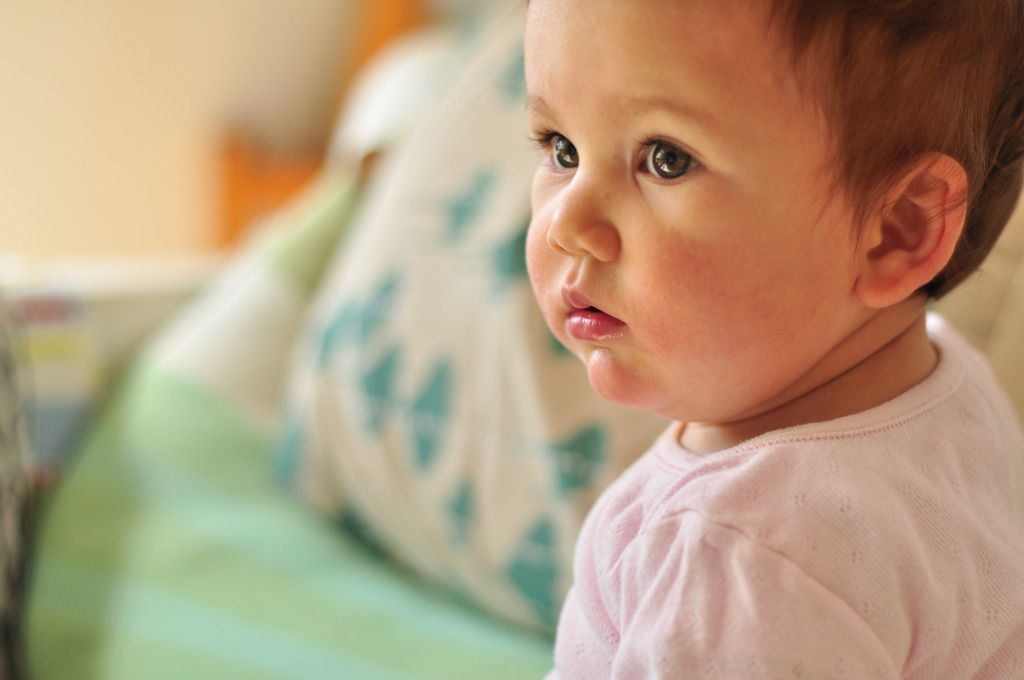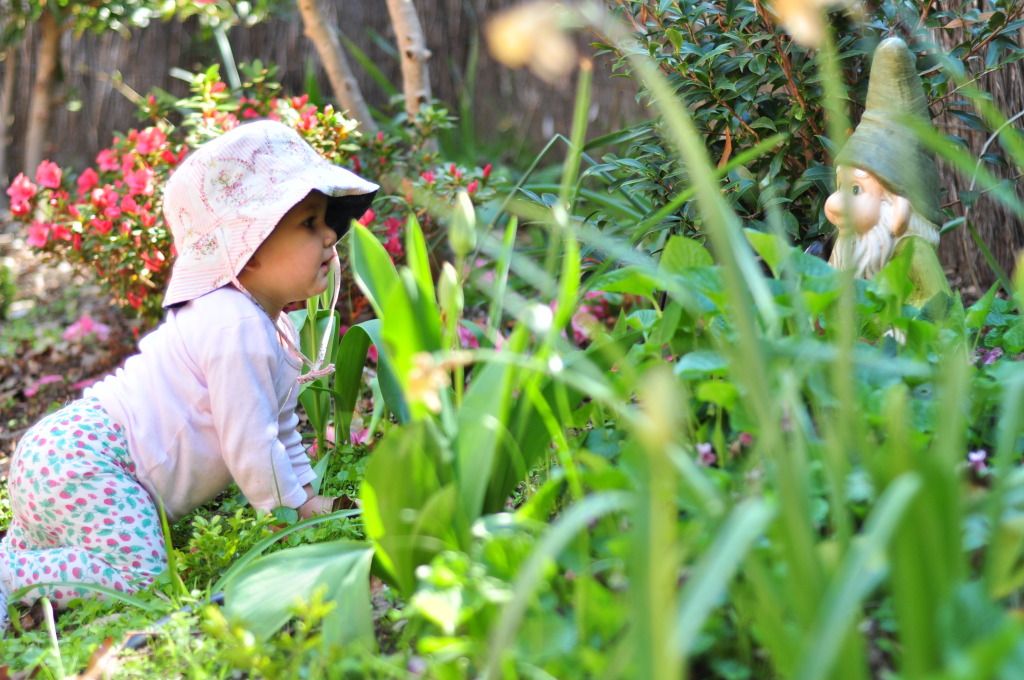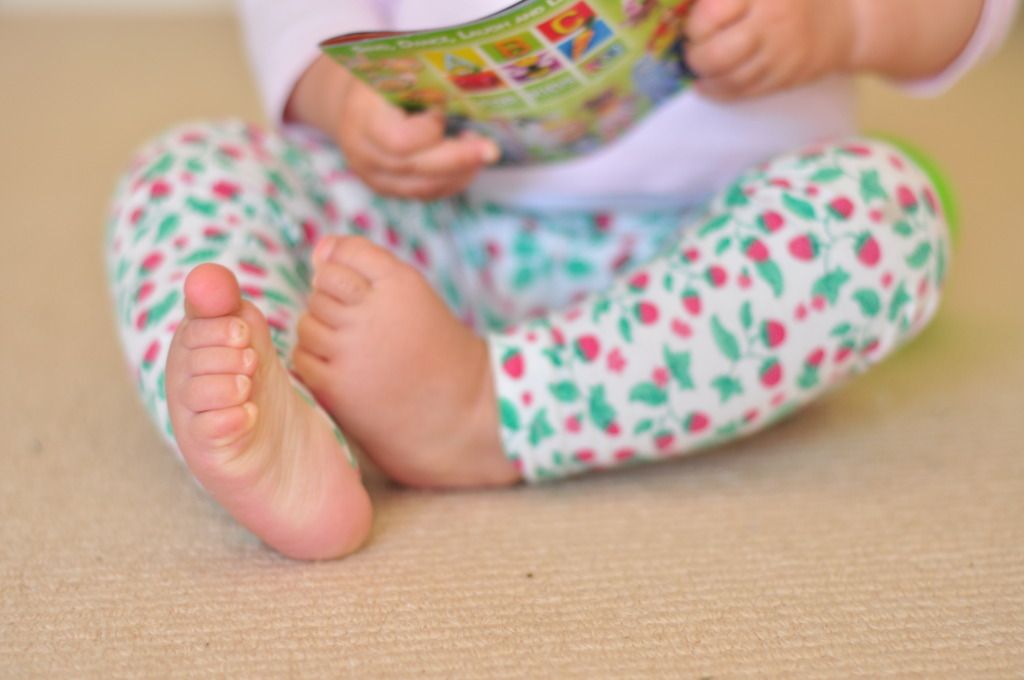 My parents have been travelling in the States for the past few weeks and we are missing them like crazy.
When the days drag, I wish that Grandfather would appear at the door for his regular afternoon visit. Or when I want to run a quick errand, I wish JanMa was around so she could take the Little One on walks about the garden.
But more than that, I miss that they are missing her growing up. And I miss talking to them about how she is growing up (every little detail!). It's so true that joy shared is twice the joy.
So I send them a photograph or a series of photographs each day. At first I wasn't too sure if this made it easier or worse for them, but they told me to keep them coming.
This recent bunch was one of their favourites. They gave us the gnome as a bit of a joke when we first moved in - and Sassy just loves him. She's always waving at him, chatting, crawling up nose to nose. And that ABC catalogue is rarely out of her reach. I've come up with some imaginative ways to 'read' that one...
(They are coming home the day before Saskia's birthday. Phew!)