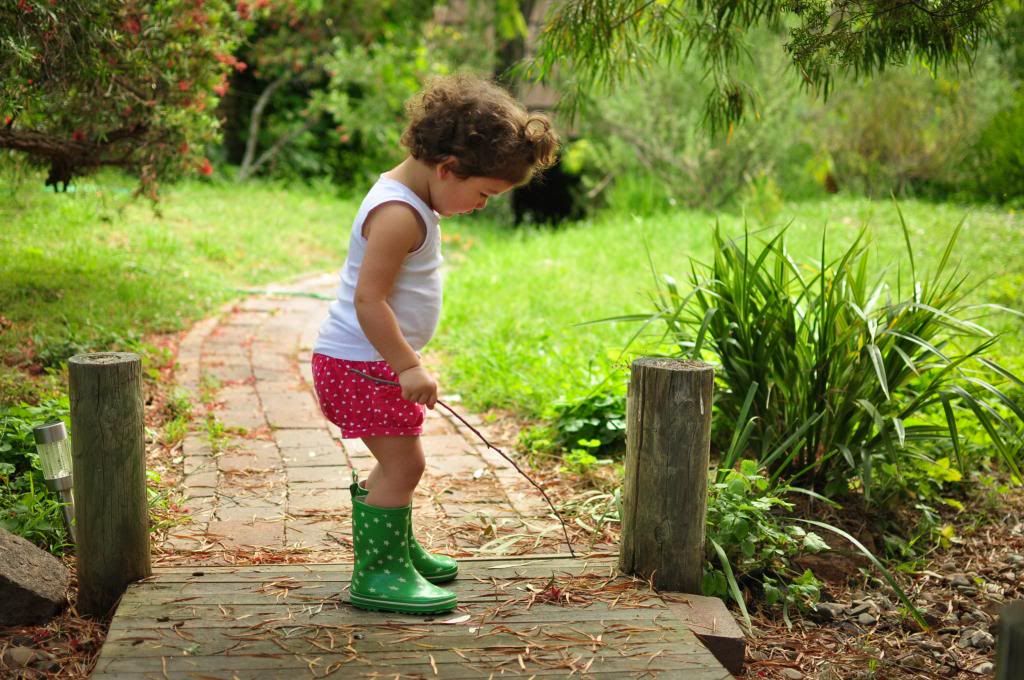 One of her favourite things to do: wandering the village. Usually with a fairy wand or an umbrella (stick). Gum boots 3 sizes too big - optional.
We all set off on a walk yesterday to try and encourage
this little one
in my belly to make an arrival in the world. Still might be a few days away...
A portrait of my daughter, once a week, every week, as a two year old.