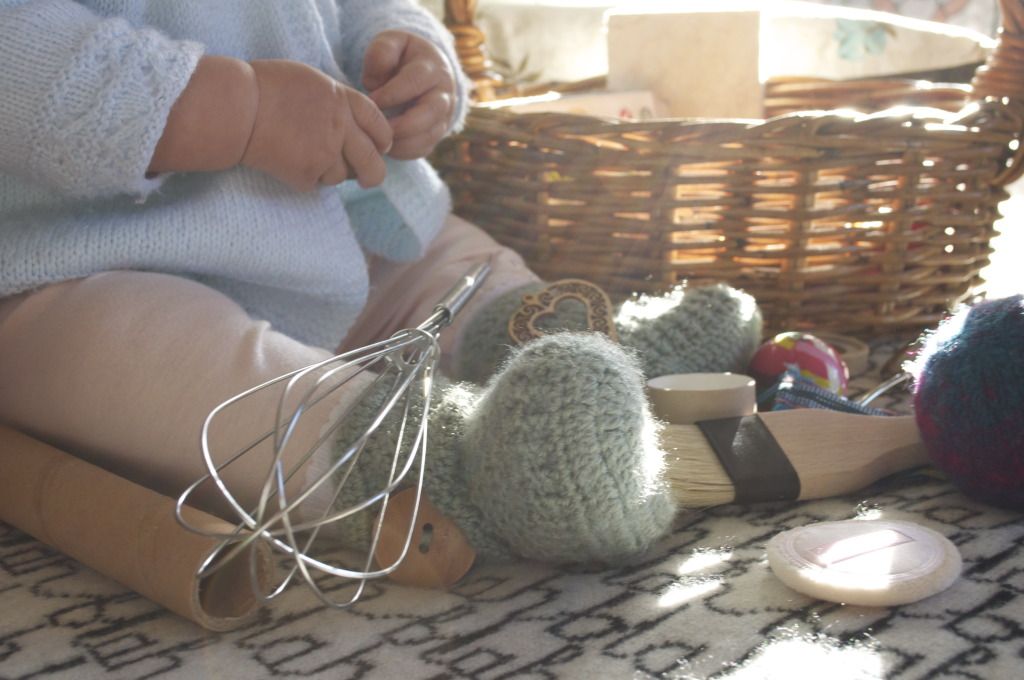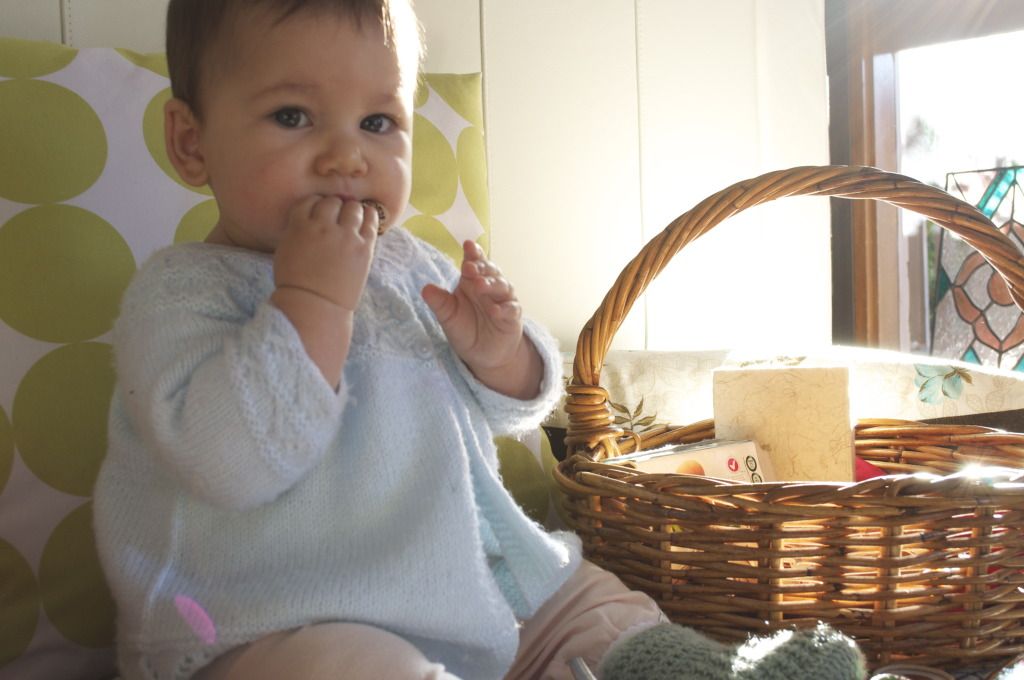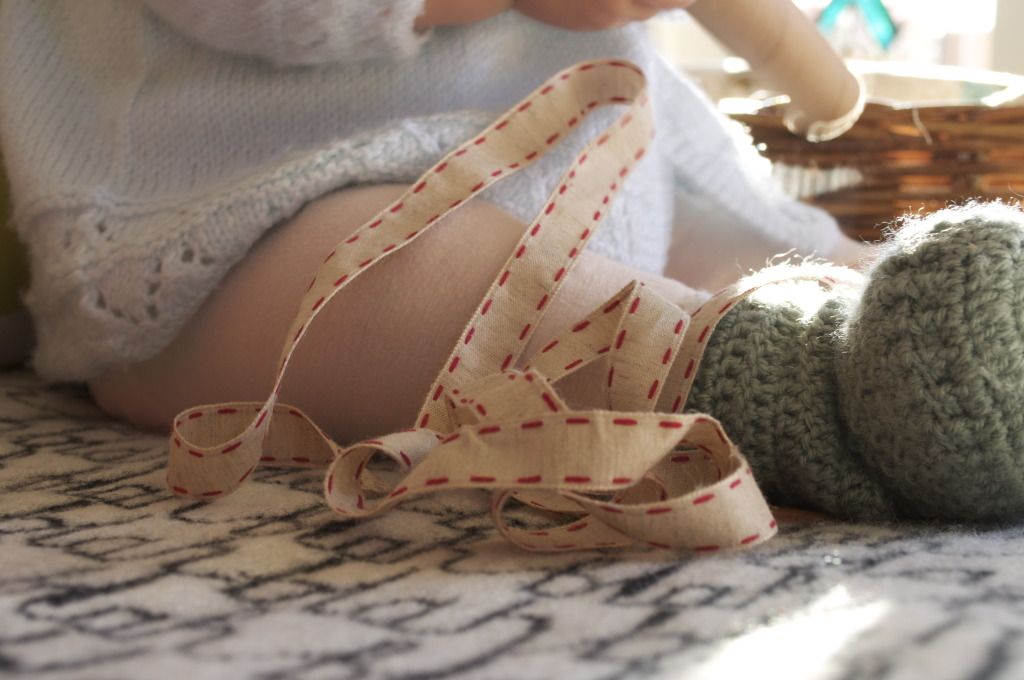 The magic basket is indeed that. Magic. The contents fascinate and puzzle Saskia. She ponders, investigates, peruses, experiments. She turns an object over, and turns it back, turns it over, turns it back. With those sweet sausage fingers. So delicate and clumsy all at once.
We've been bringing it out once a day when she is happy and well rested. She likes to pull out most of the items and switches between objects quickly. She keeps coming back to a favoured few: the whisk, the avocado stone (!), a small cylindrical cardboard box, the strainer and a small wooden heart decoration. All of them are inspected from every angle, tested in the mouth, waved about in the air.
I sit and watch, sometimes naming objects, offering occasional words of encouragement. Mostly I just watch and marvel. I let her explore her 'treasures' in her own time, her own way. I wish I knew what she was thinking.
She has sat and played happily with her basket for up to 50 minutes at a time. Concentrating hard for most of that time. Pretty magic, no?
*For more information on magic/treasure baskets and heuristic play see this article, and check out the blog posts from some lovely Mamas, I previously mentioned, here and here.