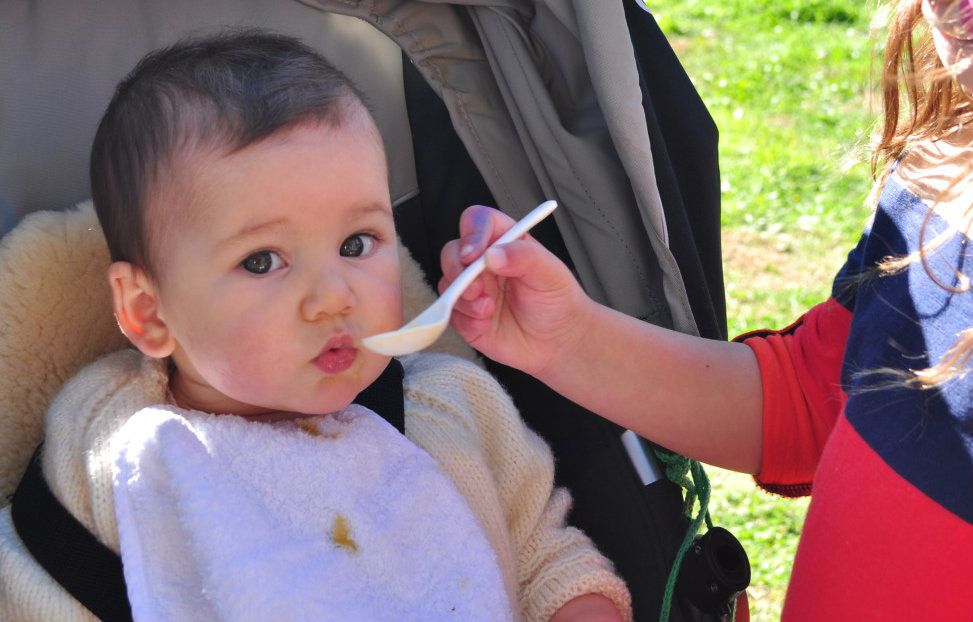 Little One woke up yesterday morning with the tip of a little white tooth peeking through her bottom gums. I just caught a glimpse as she laughed. She's kept it well hidden since, but both Mama and Papa have felt the little ridges. Her first tooth!
There haven't been any red cheeks or much crankiness at all. Just super long naps during the day. For the moment...
*Photo taken on our visit to Norma. On a rare moment that she'll eat in 'public' (it always helps that someone other than Mama does the feeding). Since the little tooth has appeared though, her appetite has disappeared. Hmmmmm...