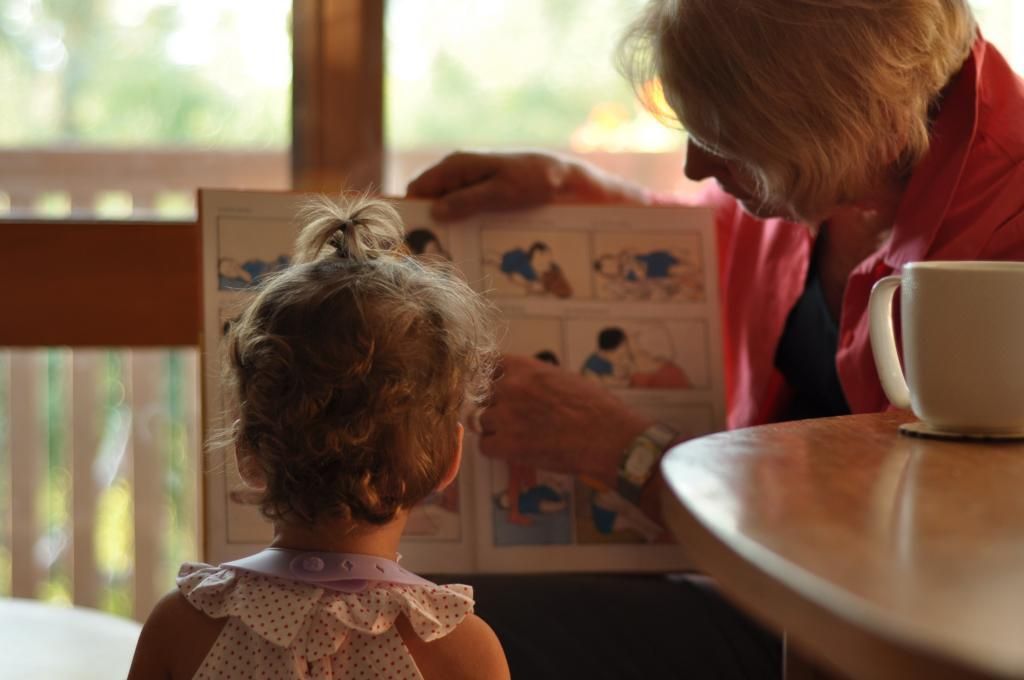 She hands anyone who comes over a book* from her basket and waits expectantly. Watching these two I notice how much like my mother I've become.
A portrait of my daughter, once a week, every week, as a one year old.
*I picked up this book (the 1984 version) at a preschool fete knowing Jan Ormerod is a bit of a genius. It quickly became her favourite book. You just never know. I'm not sure what it is about this book that Sassy is so intrigued by. She recognises the rhythm of the daily routine depicted? The book feeds her fascination with babies (bebes)? The comic style format or perhaps just the simplicity of the hand drawn illustrations?
If you spot any of Jan's books on your adventures I recommend you snap them up.