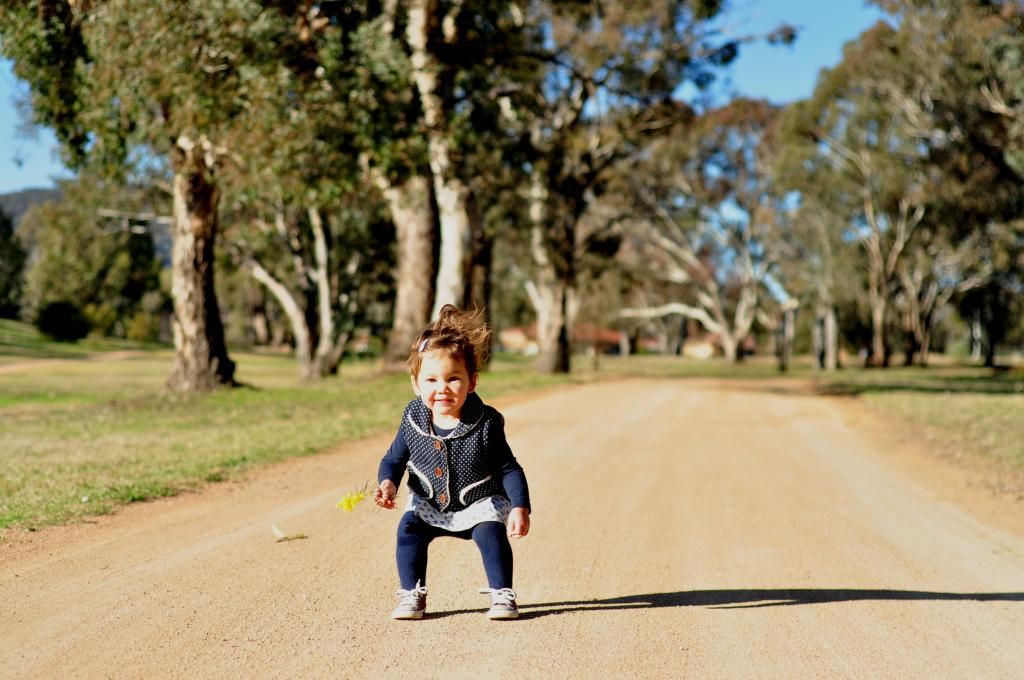 I crouch. She crouches. Copycat.
A wild and windy day but you insisted on going out for a walk through the Village and down by the golf course. As usual, you picked some wattool and spotted cock a TOOS.
A portrait of my daughter, once a week, every week, as a one year old.