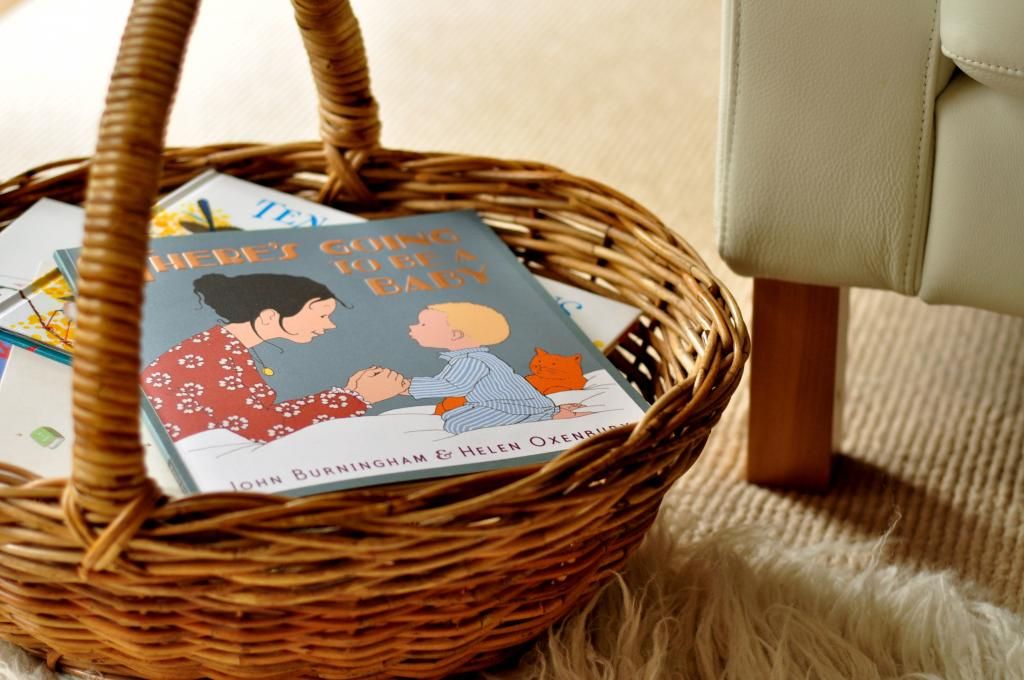 Thank you for all the sweet comments on our announcement. It feels exciting and all very real now that the nausea is behind me. There's going to be a baby...in just over 4 months.
Of course there is much to look forward to about having a new baby, but I find myself constantly focusing on what it will feel like to watch a relationship develop between Saskia and this new little one. Already Saskia is quite fascinated by babies; besotted with her dearest cousin, Baby Bea, and new little friend, Baby Elle, and inclined to kiss baby strangers on the head (cute but a tad embarrassing at times). I'm under no illusion that this is certain to pave the way for a strong, instant and unwavering bond, but I'm grateful and happy that the interest is there.
We've been reading a lot of books lately about new babies in the family, being a big sister, and books that illustrate the ways of babies in gentle and subtle ways. Here are some of our favourites:
There's a House Inside my Mummy
... Giles Andreae and Vanessa Cabban
There's Going to be a Baby
... John Burningham and Helen Oxenbury (I fell truly madly deeply for the illustrations in the bookstore)
Rosie's Babies
... Martin Waddell, Penny Dale
101 Things to do with a Baby
... Jan Ormerod (I rave briefly about this beautiful classic
here
)
Ellen and Penguin and the New Baby
... Clara Vulliamy
I'm a Big Sister
... Joanna Cole
Please let me know if you and your little ones have any favourites. I'd love to hear.