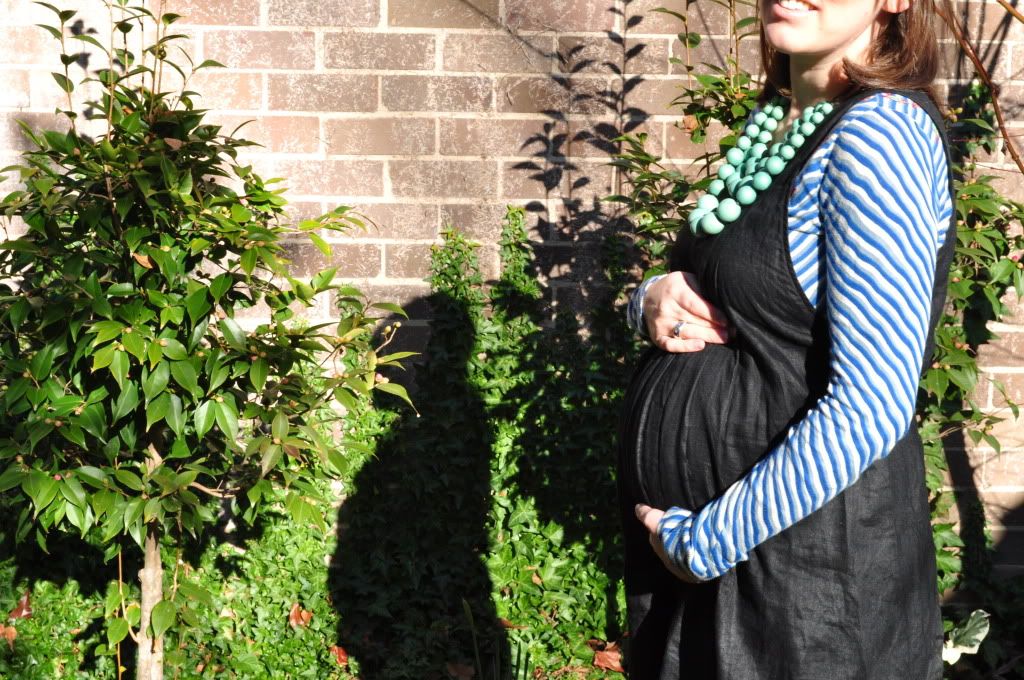 Oh so late with the belly pic. Oh so tired after a long long week at work.
This week I feel pregnant. The kind of pregnant people warn you about. I've developed a solid waddle, my belly feels heavy (have I doubled in size this week?), I got my grump on with K for no apparent reason, and my hips are aching at night.
But this little one keeps a smile on my face. You know the moments where you can be immersed in day-to-day life, signing forms, shuffling papers, planning programs, and then all of a sudden there's a little scuffle in your belly? That makes me smile and brings me back to what's really important.
Hope you are all having bright weeks.