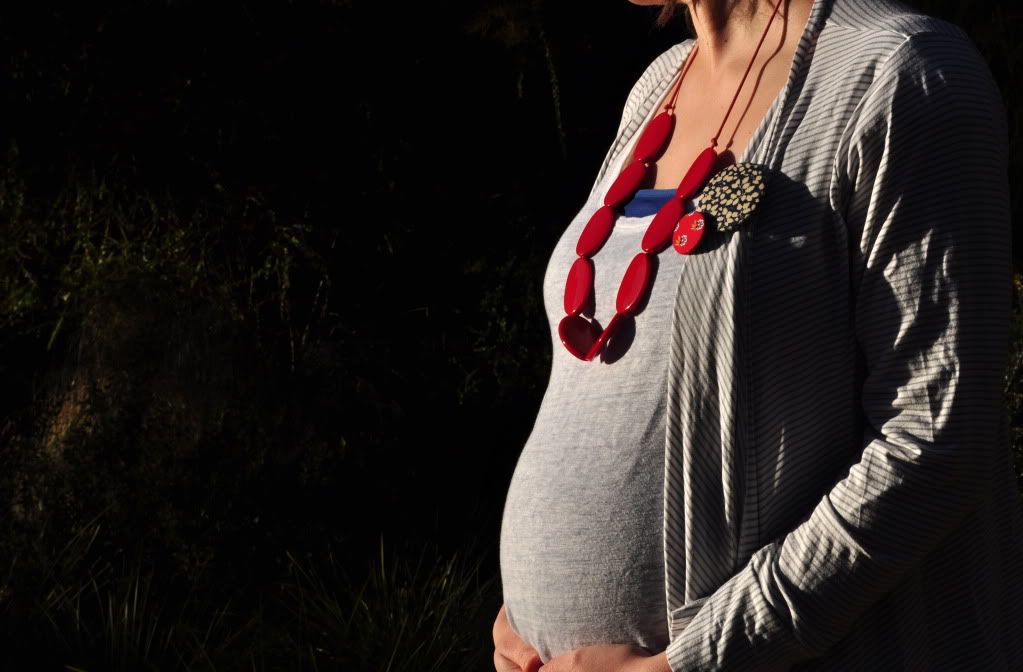 Today was a day worthy of Spring. 21 degrees: sunny, a warm breeze, smiles back on people's faces, and walking out the door I noticed our first daffodil has flowered. It's just a teaser, I know, as Winter is sure to be back with one last attempt at a good frost, but it did make me realise that the next season is not far away...and we're getting closer to meeting our little Spring baby.
On Monday we started our antenatal classes at the Birth Centre. Run by one of our midwives (we have four midwives we see continually throughout the pregnancy and will be supported at birth by one of these - very lovely - women), we talked about breastfeeding and the first few days following the birth.
K and I are aware that the first few hours after birth (indeed, the first 24 hours) are especially important for the little one so we hope to create a calm and peaceful environment in the birthing room, and spend time snuggling, feeding and staring into our baby's eyes before we head home. The midwives are very conscious of ensuring the focus is on keeping the family together and understand the benefits of little ones being held exclusively by mama and papa at this time. I can hardly imagine how ecstatic I will feel with a baby on my chest and Meu Amor lying by my side. The three of us.