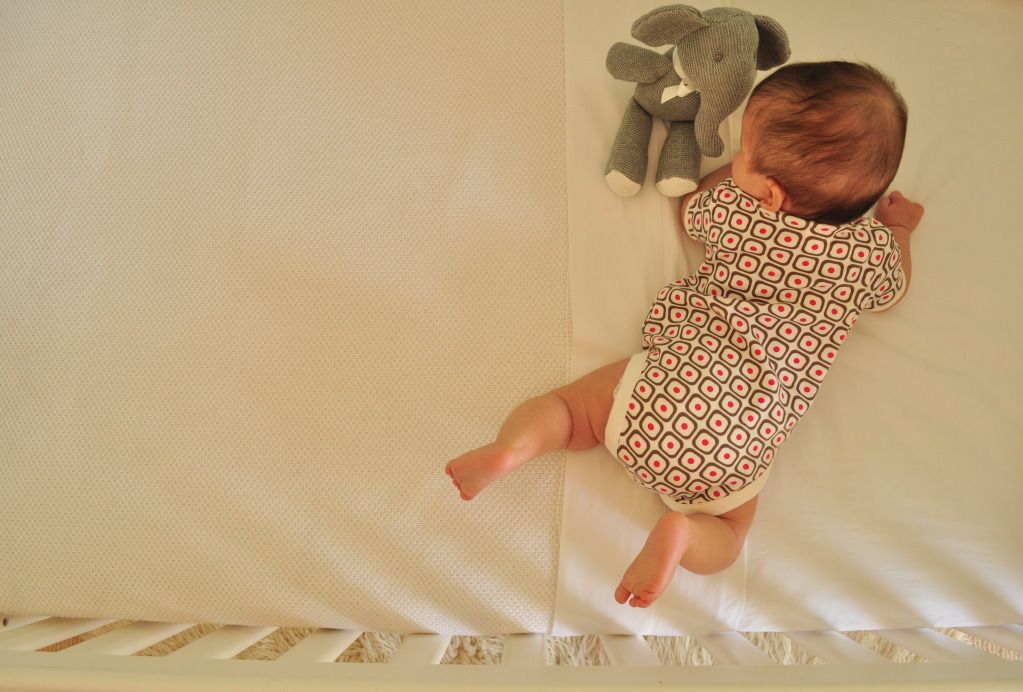 Time for some more truths about sleeping. Co-sleeping is wondrous for nighttime slumbers with the Little One, and as
I've already mentioned
, has made such a difference to our experience of nightly feeds and settling. We are still, however, experimenting with daytime napping...
I've started walking around the lake in the morning to coincide with the first nap after waking. She'll chat to herself for a while or make funny little frustrated yips before the gentle bumps work their magic. Being a morning person, starting the day with energy and purpose pleases me, and it feels refreshing to be breathing air into my body and striding out my thoughts. We will usually make it all the way around without her waking up. (I've learnt to throw a carrier in the bottom of the pram).
Mid-morning or lunchtime naps are less predictable, often shorter (20-40 minutes?) will and depend on how our day is unfolding and where we are. Snoozing happens in laps, car seats, the bouncer, on shoulders...and definitely not in bassinets/cots (Saskia's emphasis).
For the mid-afternoon nap, I'll lay down beside the Little One on our bed and can guarantee this will be a much more substantial sleep. I look forward to this time as I'll read, shut my eyes, or stare at the delicate skin of her eyelids. This is a luxury I allow myself as a mama to one, a mama who isn't working (paid work, rather).
Her before-Mama-goes-to-bed sleep? (7-10pm). That's a whole other story. No, actually it's a pretty simple one. We just spend this time resettling as she'll sleep in her bouncer in her room downstairs for 40 minute stints at most...Please help me out here fellow co-sleepers. What's the trick?