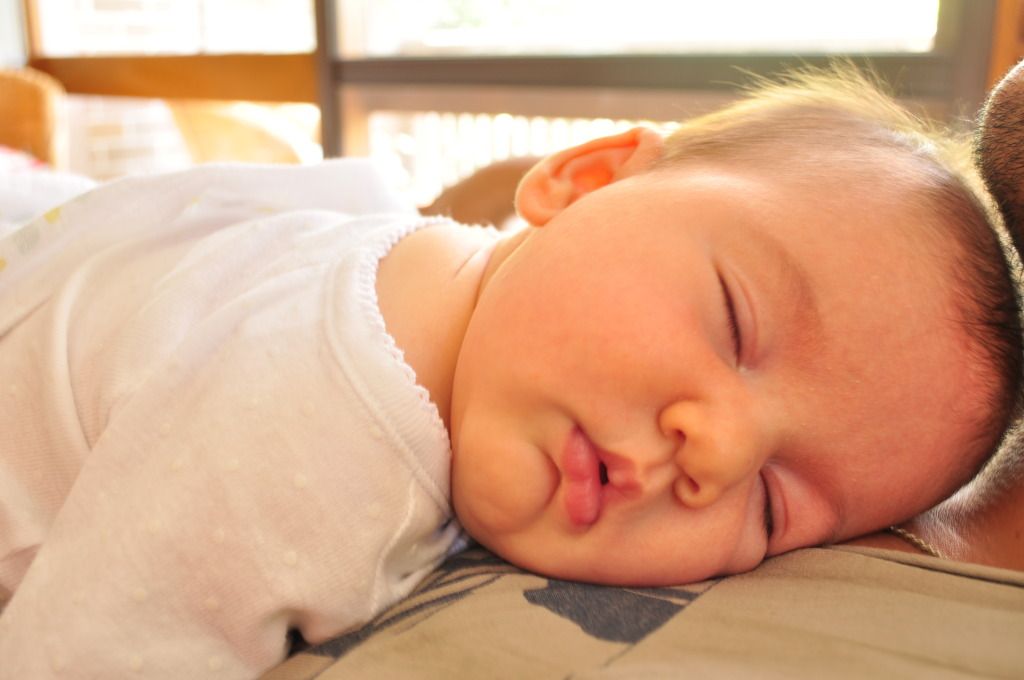 So the truth is Little One sleeps with us and I love it.

She started out sleeping in her bassinet but it soon became apparent (around 7 weeks) that she was much happier being closer to her Mama, firmly tucked into a nurturing nook. Sleepless nights and hours of rocking back to sleep turned into dreamy wakings and easy feedings. Being able to meet her needs immediately, as well as the warmth and comfort of a shared bed, has meant that the Little One sleeps so soundly.
It makes me happy to know that she's secure and content.
Although I'm still feeding her a few times a night, I feel like I am able to have more sleep: I don't leave the bed as she begins snoozing as soon as she's finished. Sometimes I'm awake to hear those sweet slumber sighs or to smell that delicious milk breath. But mostly I'm not.
In the morning, just after the light begins to seep in past the curtains, I feel little kicks at my belly. Just want you to know I'm starting to wake up, Mama. If I'm lucky though, I might wake up to little hands exploring my face and wide gummy smiles. And so the day begins.
*A lovely neighbour had lent me this book which was helpful. As I knew I might meet a bit of reluctance about our sleeping arrangements the book gave me confidence in that I had made an informed decision. In particular, there is some great information about the benefits of co-sleeping such as greater breastmilk supply, increased sensitivity to mother's/baby's communication, lower stress levels and temperature regulation. Co-sleeping is not for every Mama and baby, but it is working for us at this moment.