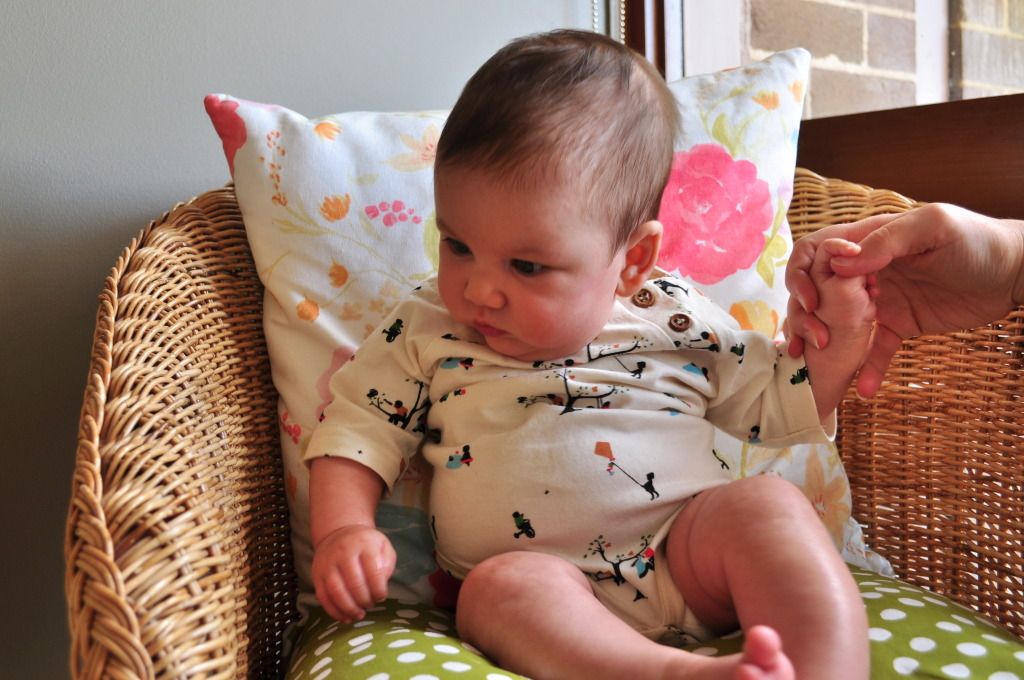 3 months on and the Little One...
...rolled from her back to her tummy (5 January)
...happens to think that sneezing (you/her/strangers, real sneezes/the act of fake sneezing) is a hoot
...ditched her 000s for 00s
...has started to use to hands to explore
...made good friends with Sophie the Giraffe and 'Bambi'
...will stop her feed every now and then to chat or smile (heart-achingly sweet)
...receives many comments about her strength, long slender fingers, cupid's bow lips and sparkling eyes
...met and fell in love with
Little Sister
, visiting from overseas
...enjoys a good snooze in the morning as her Mama takes her for a walk around the lake (the rest of the day, it's catnapping)
...is revelling in the attention of her adoring Papa (home for holidays until early February)
...dipped her feet in the pool and seemed relatively unfazed by the cool water...ready for the ocean, water baby?
...makes her Mama & Papa so happy that she chose them as parents...how could it be any other way?
*She's wearing this little outfit. Oh my, I remember this arriving in the mail and wondering, who will be the little person we will button into this...