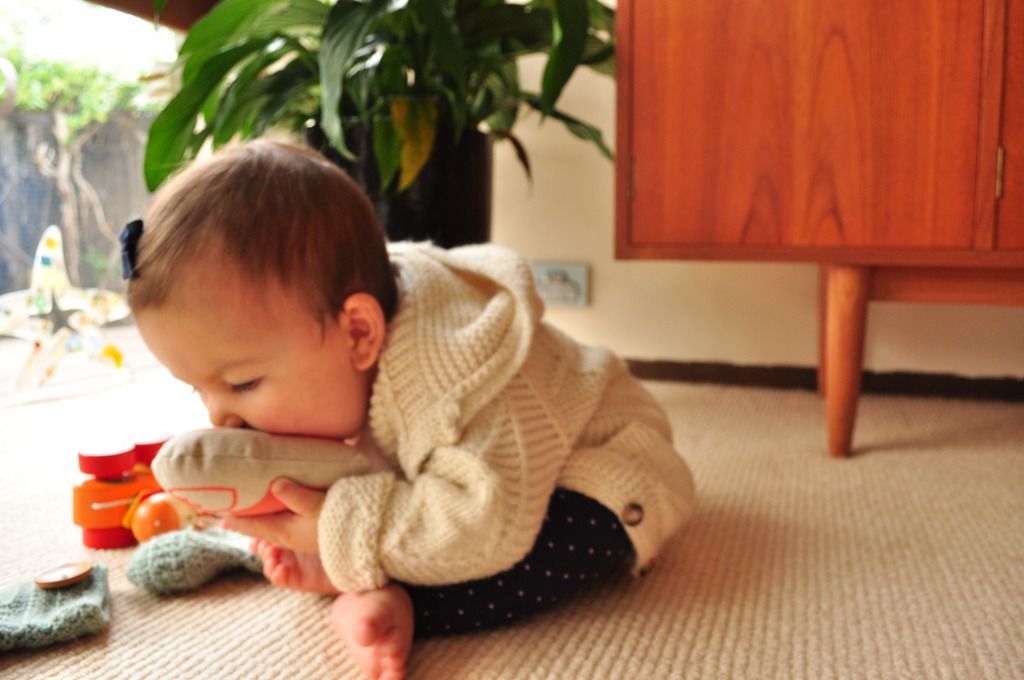 It feels as though there has been a lot of growing and changing in the last 2 weeks.
We spied another little pearly white peeking through her bottom gums last weekend, and on the same day, K is claiming that she spoke her first word. Dada. The Little One has certainly been much more talkative lately - dadas, mamas, ffffffs, brrrrrs - but until then she hadn't really directed her words at either of us specifically.
K had returned to the bedroom where we were both cuddling under the doona, and as he stood by the side of the bed she looked straight at him. Dada. Clapping (her other trick).
*Softie being munched arrived in the mail yesterday...cute giveaway loot from Ms Milky - thank you!