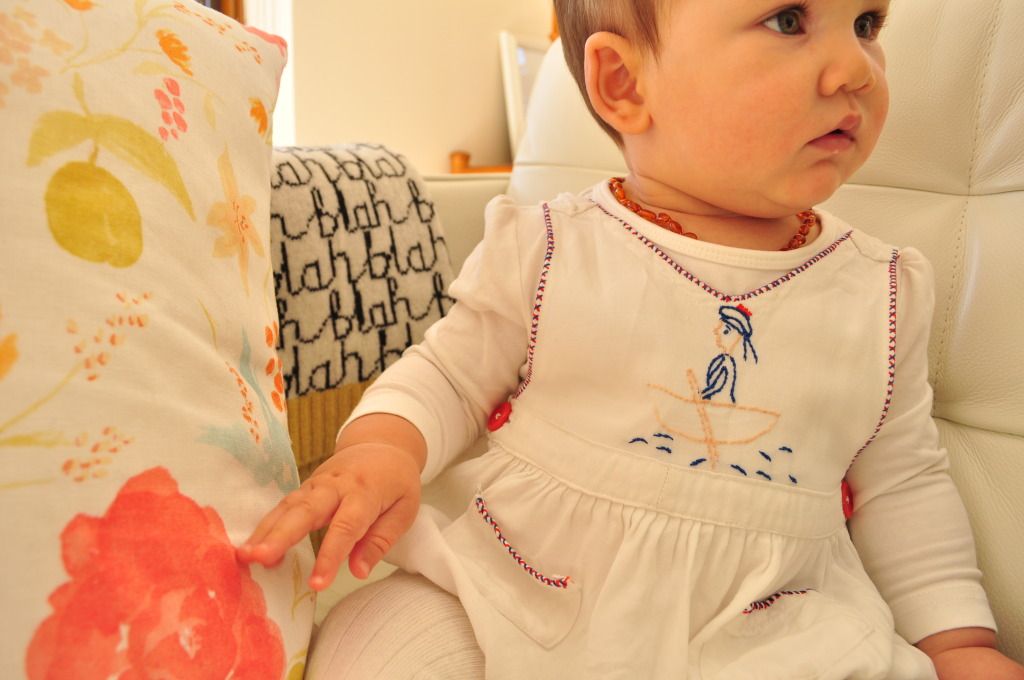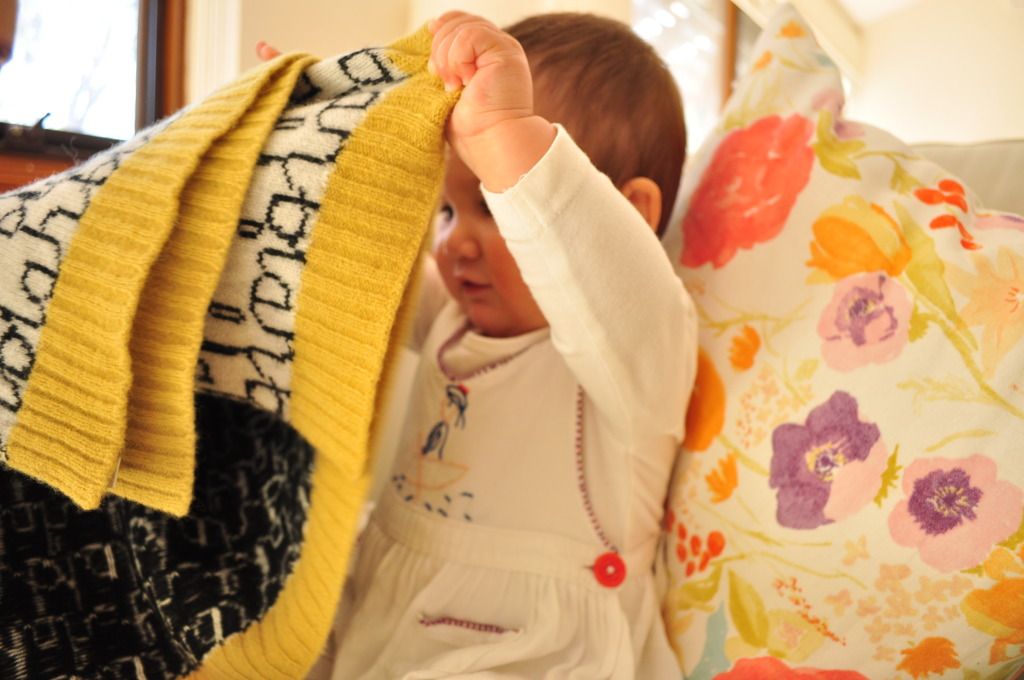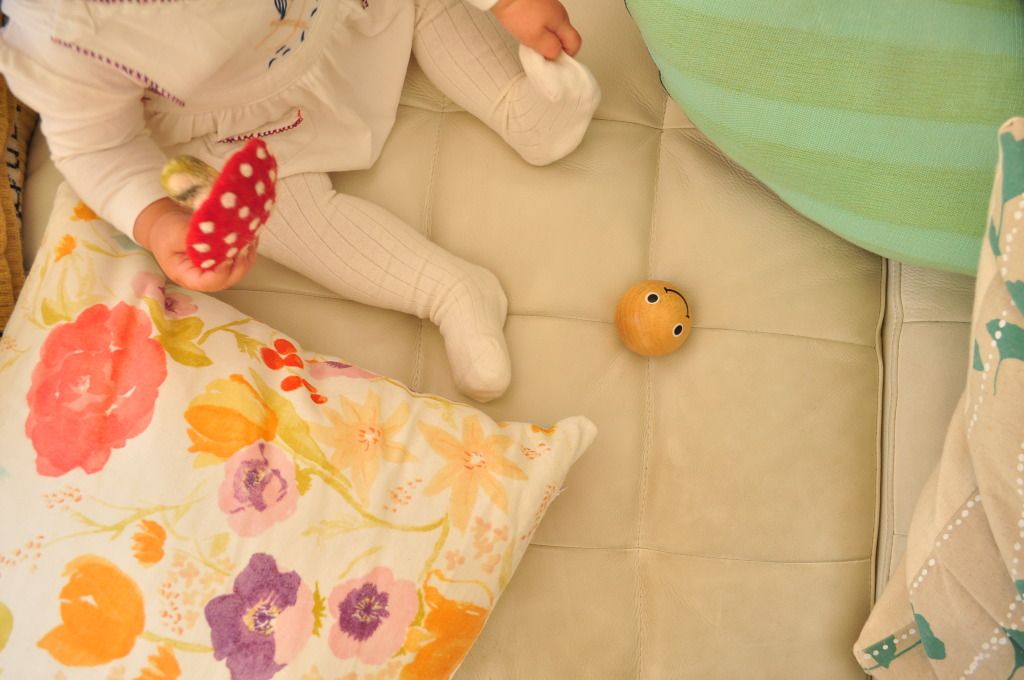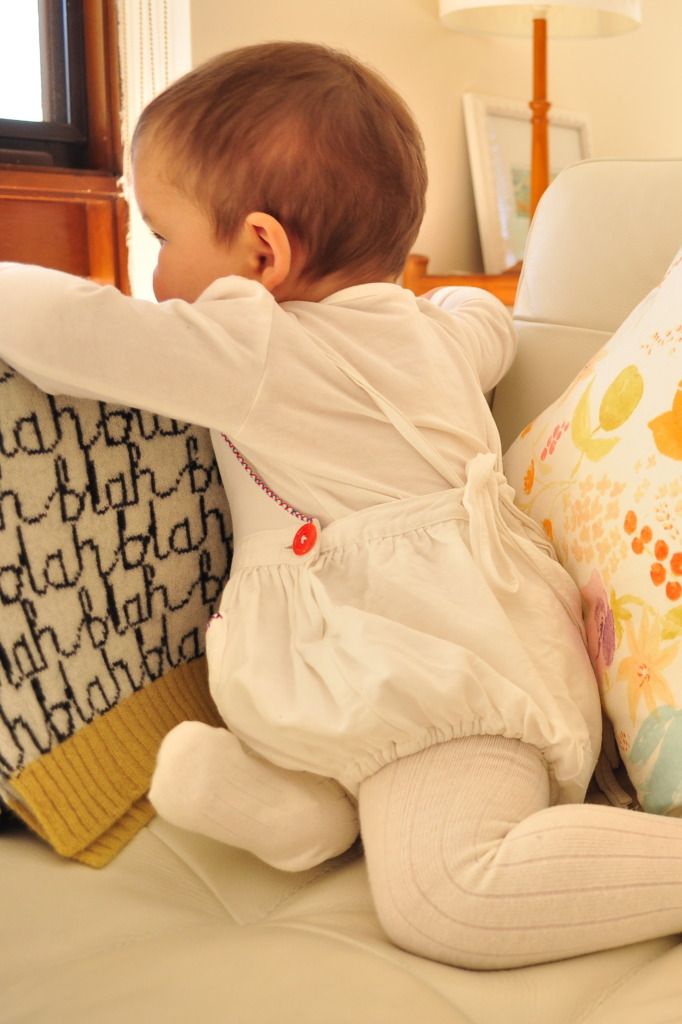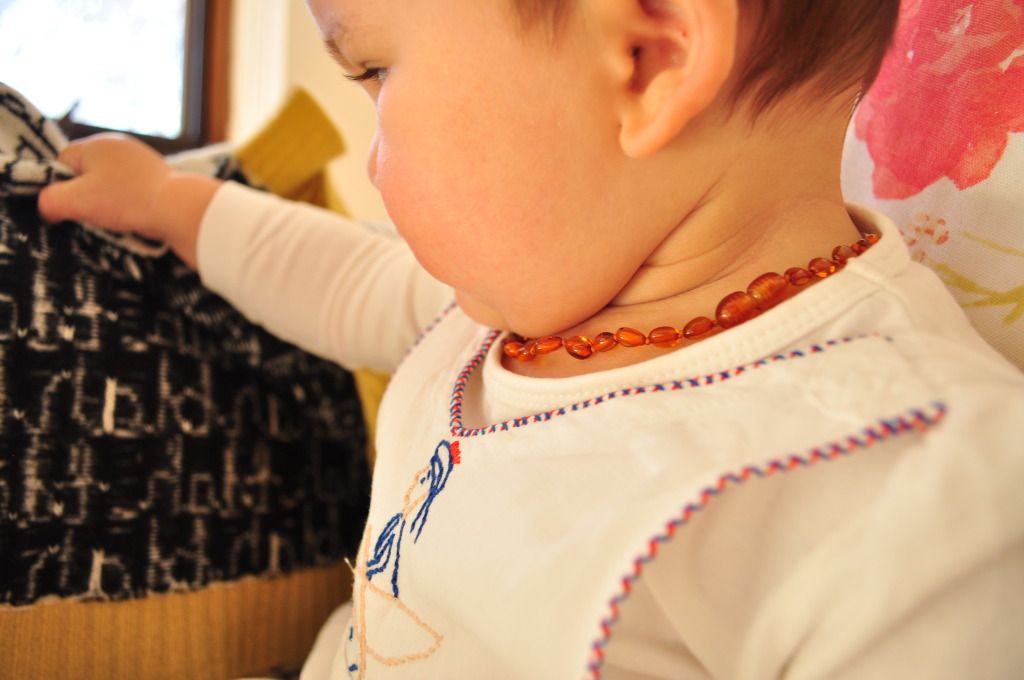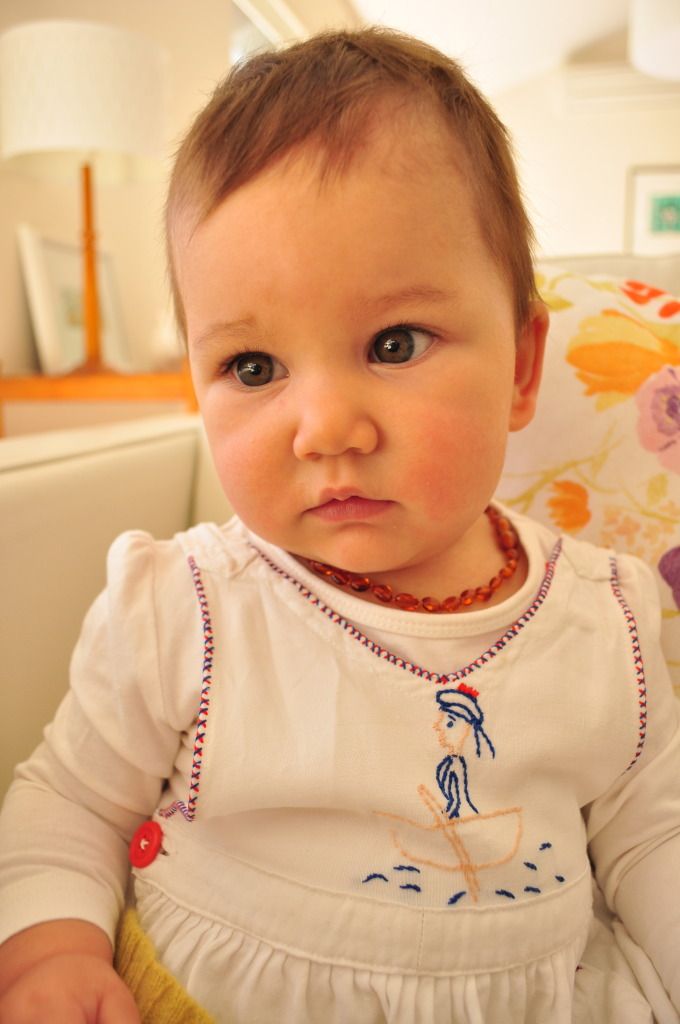 8.5 months and the Little One...
...had her
first plane ride and taste of sunny Queensland
...is on the move...climbing up, down, sliding backwards, rolling...attempting a crawl (so close) but prefers to walk, gripping tightly on your hands, swinging those Botticelli legs
...laughs when there's laughter (sometimes being hilariously forced bellows)
...seeks out small, teeny tiny things of interest (fluff, food crumbs, small buttons on clothing)
...busies her index finger and makes a low constant murmur when concentrating
...loves toys she can shake, like her confetti egg and maraca, and reading books that call for animal sounds
...chatters 'dada dada dada'. all. day. long.
...was fascinated with the cats that visited Uncle John and Aunty Mary's apartment
...had a tough few days with those pesky front teeth coming through
...continues to melt her mama and papa's hearts, growing more beautiful by the day
*This post was a little late as we were away on the 11th. Couldn't resist layering a holiday suit for this months's photos. She'll grow out of them soon...Oh my, it feels like only yesterday Little Sister sent the Little One To Be the sailor romper. Will post some holiday (and more romper!) pics soon.