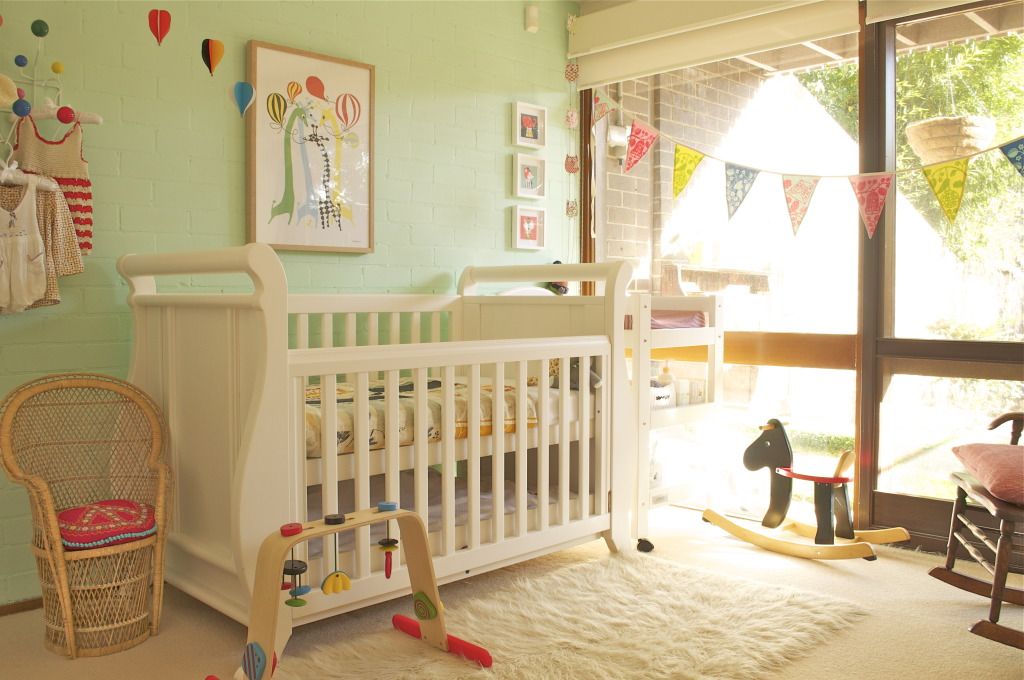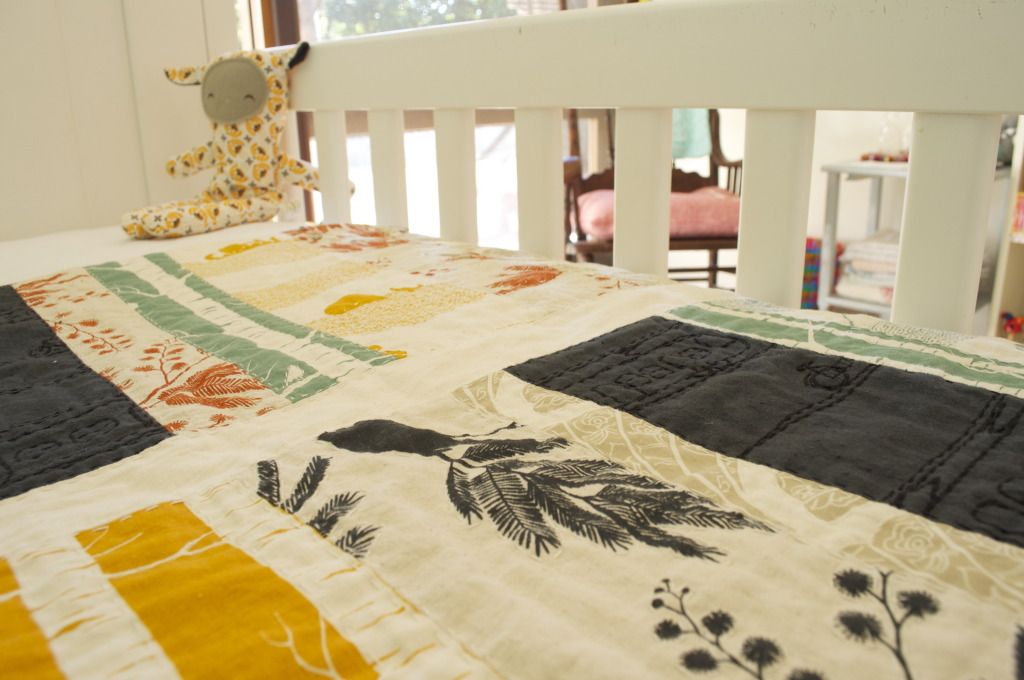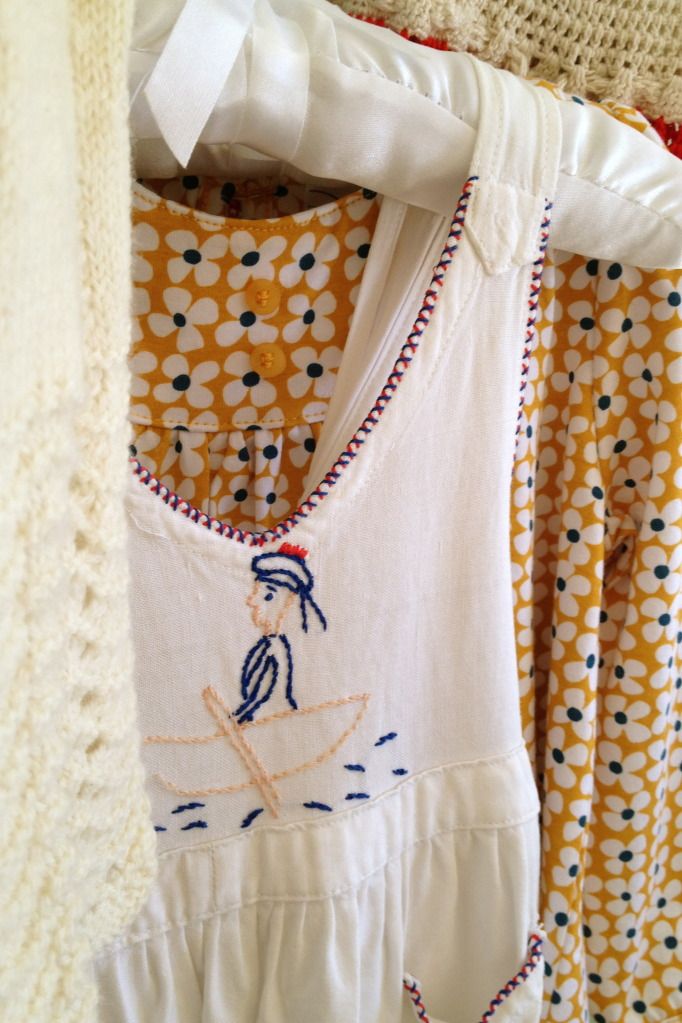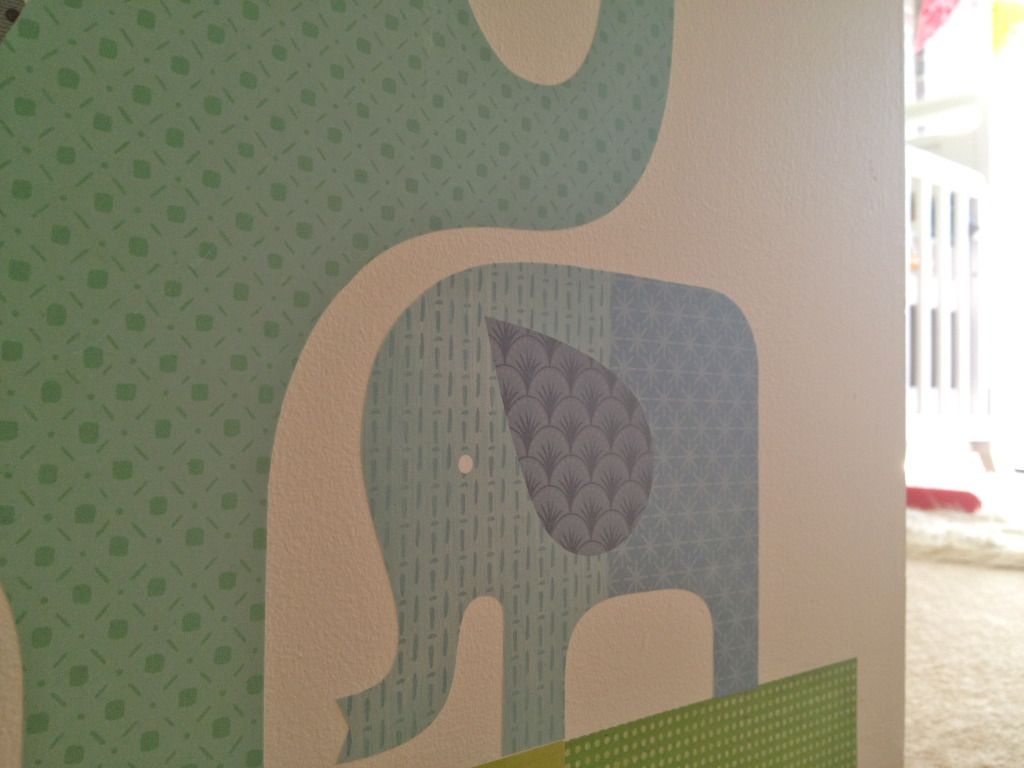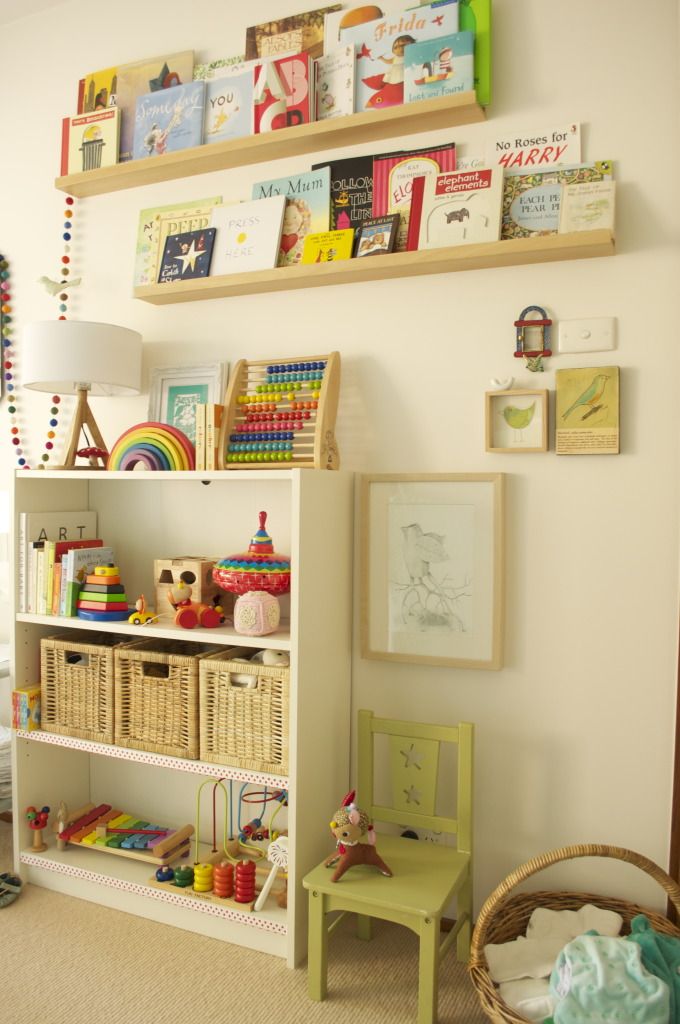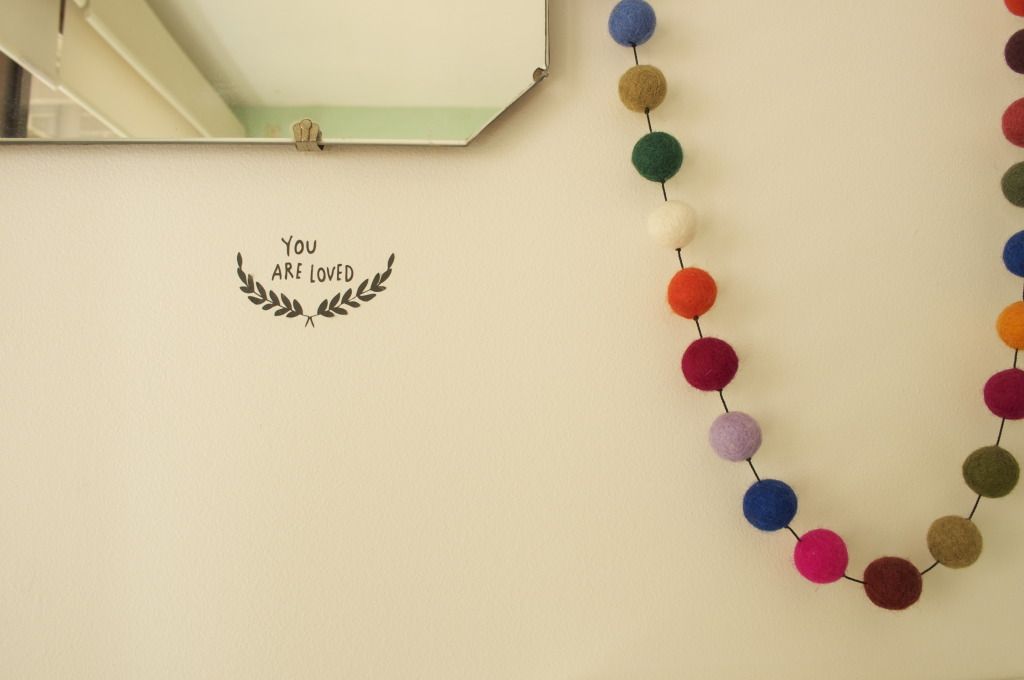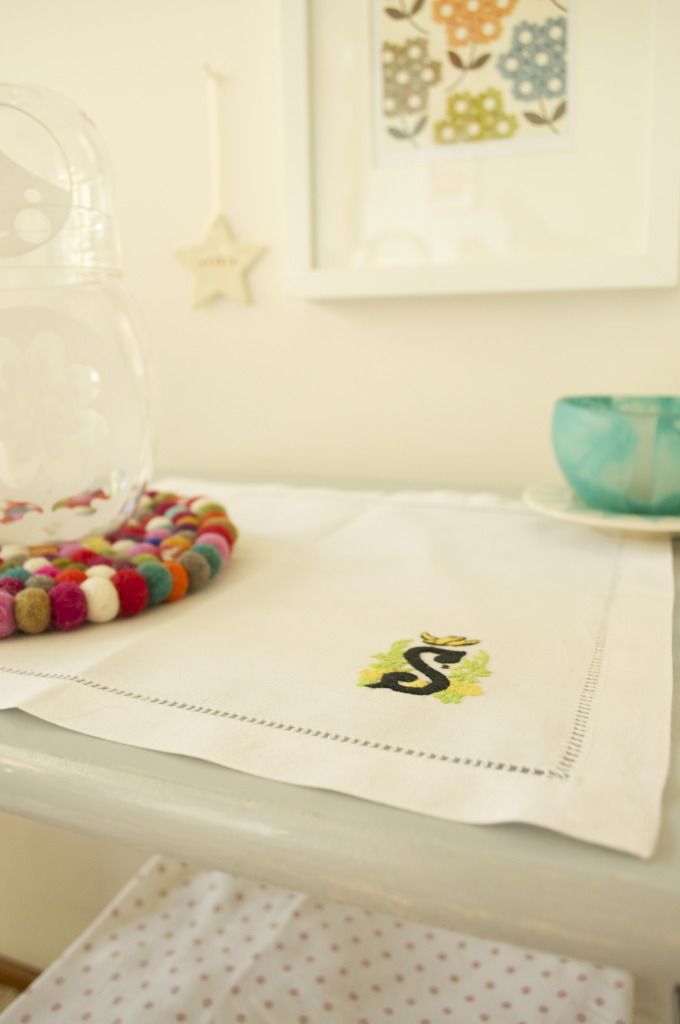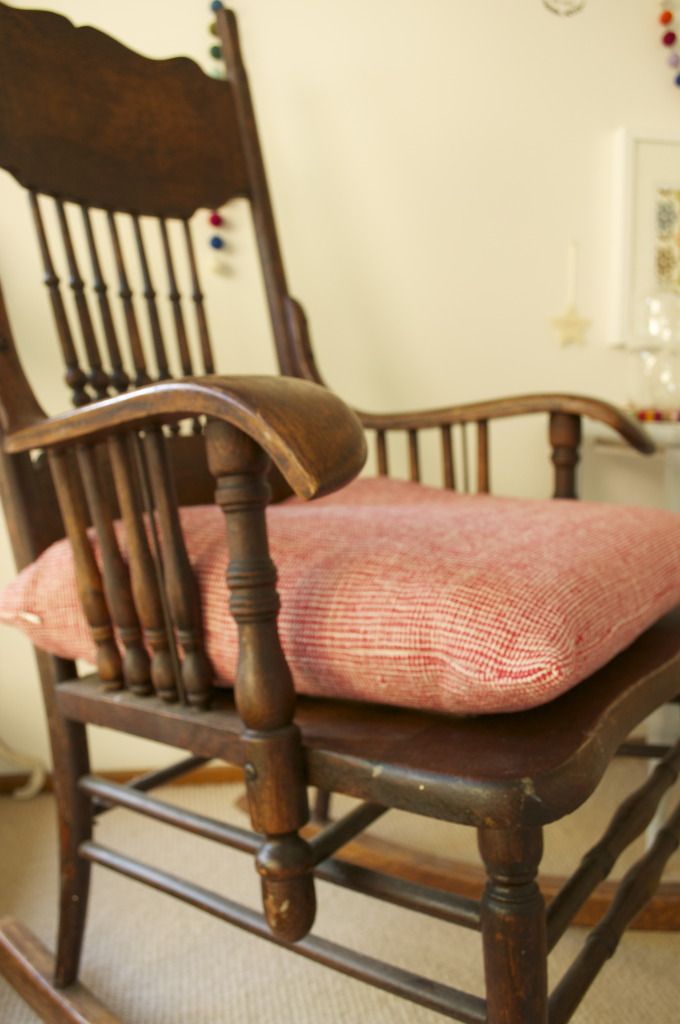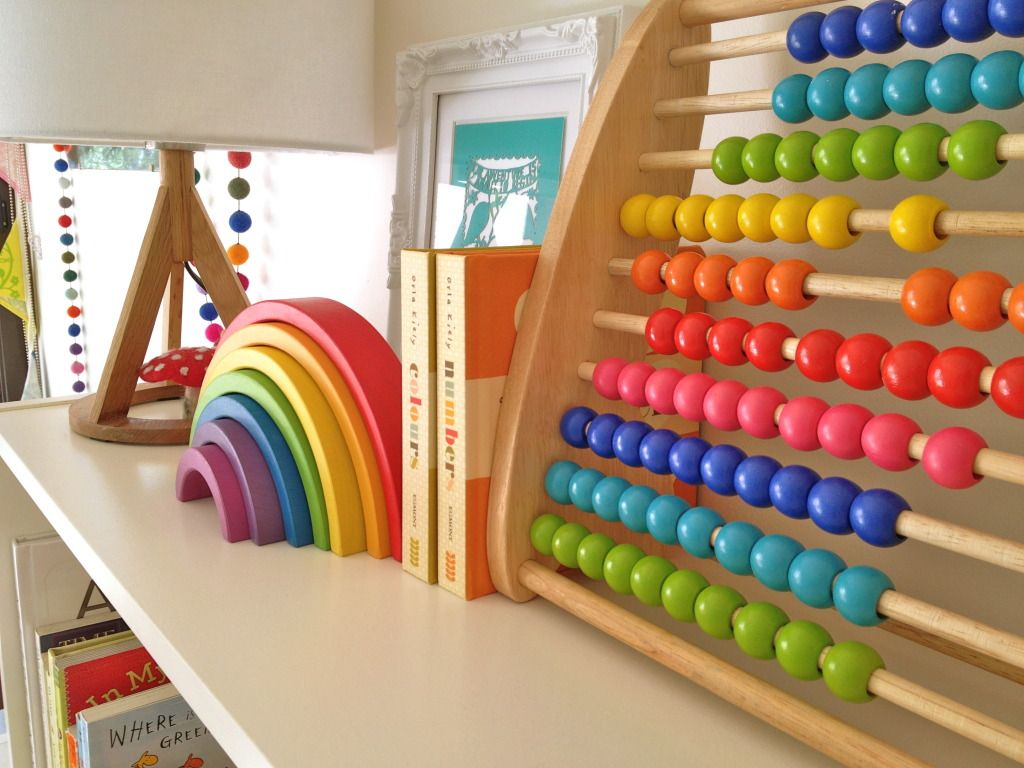 Saskia's room was ready for her arrival.
Being a first time Mama I think I fell into that (easy) trap of wanting everything 'just so', sheets washed, prints sourced, garlands hung. For the first six months, however, we just used her room to change her. Perhaps not necessary then up have everything 'just so'. But I do love that we had time to think about what kind of space we wanted to create for a Little One, and I'm glad we could slowly potter about setting it up, gradually adding bits and pieces. (Would we have the time and energy now?)
The space is always changing though. We modify it as she grows. Now I use it for a 'change of scenery' during our days at home, I might pop her in the cot with some toys as I fold her clothes and tuck them into paper-lined drawers (see, would I have time/be bothered with that now?), or we might read books together in the rocking chair. I watch her and see that she now takes notice of the Swedish giraffes, looks in the direction of the mobile when I ask her, where are the hoot hoots?, and together we read the little message under the mirror every night before switching off the lamp.
One day she will sleep in her room, but for the moment, her bed is ours. She sleeps with us. And we all like it that way for now.
*The lovely
Bron
is going to post an interview today where I waffle on a little more about the space, if you're interested. And she was also kind enough to ask for my
thoughts on being a mama
.