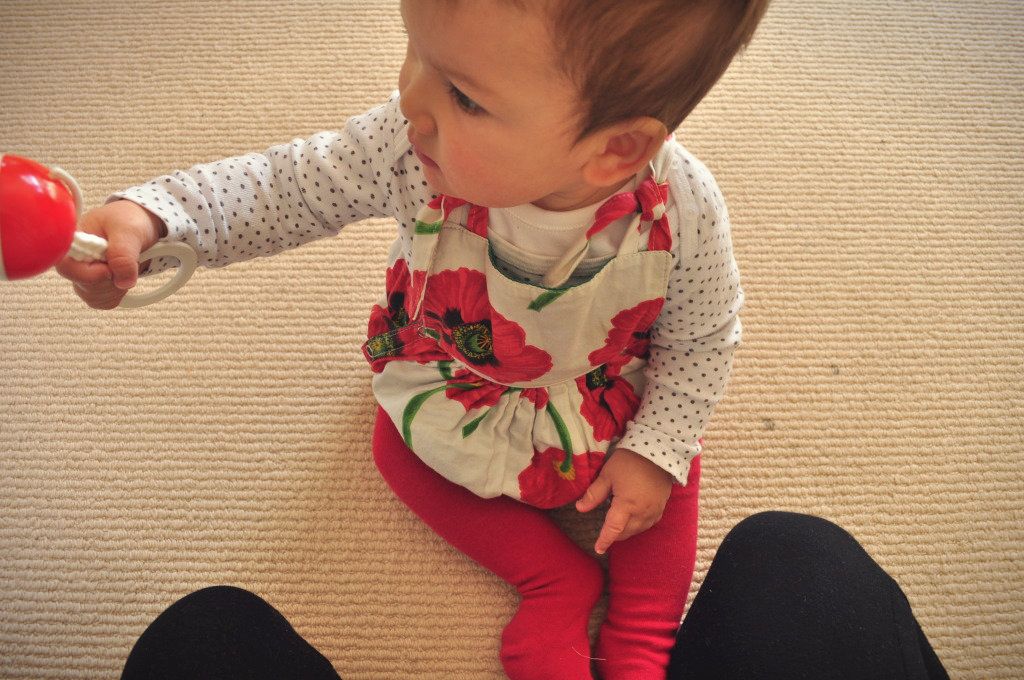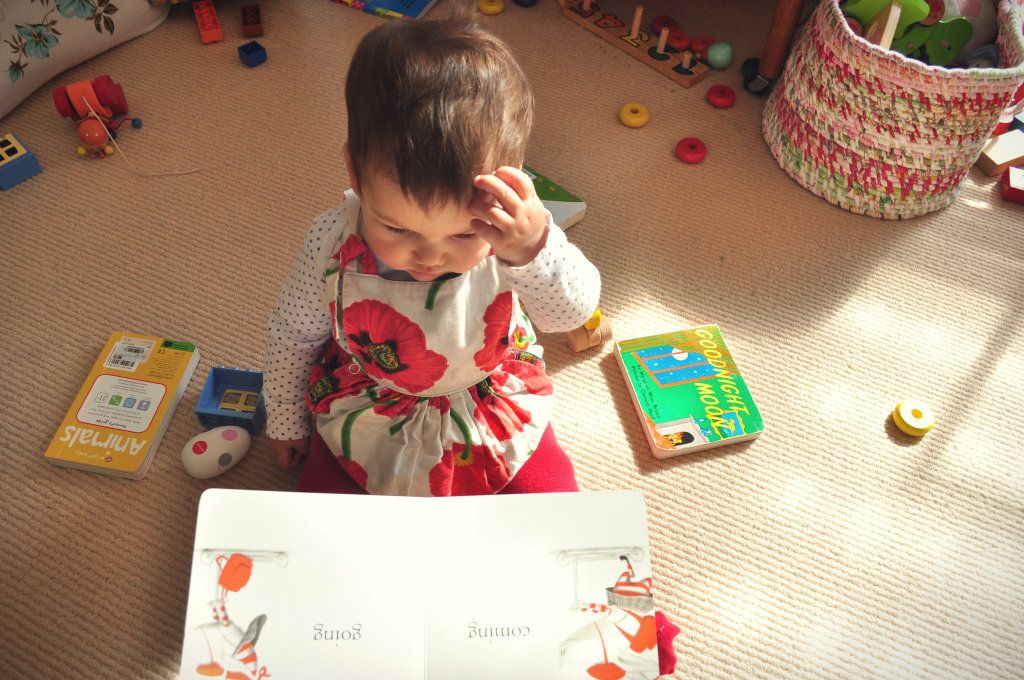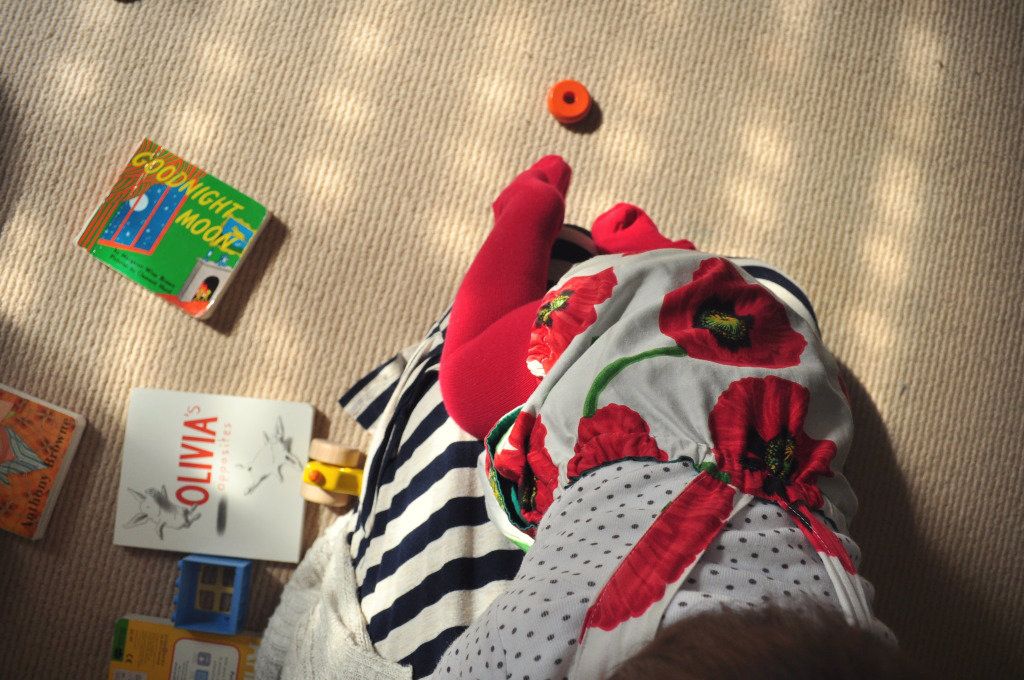 10 months and the Little One...
...is turning into a super eater, especially when it comes to finger foods (vegemite on toast is number one)
...has started to wave (it's right up there with peekaboo on the cuteness factor)...and will even wave goodbye to her toothbrush when we pop it away bathroom medicine cabinet...
...is often found under a table, chair, the bed...
...moved into her cot for day naps and the first sleep of the night
...walks with her wooden block trolley (with a bit of guidance)
...hands you book after book, and will happily sit and have you read the same story again, and again, and again (this makes my heart so happy)
...says mama, dada, behbeh (baby in Peepo), flower, agbar (?) and many other beautiful little sounds
...points this way, points that way...
...is sporting 5 'pegs now
...threw a top little tanty coming home from a playdate (oh my, has it started already?)
...has free reign of the living area, but still loves to find a spot at my feet on the kitchen floor
...is crazy about other babies and children
...has stolen her parents hearts (they will never be the same)
*Photos featuring two of the latest favourite toys - both from oppies. A red and white rattle (of the old fashioned kind - I had one similar as a baby - does anyone else remember these?) and a wooden toy car (the knob at on the bonnet is always thoroughly inspected).