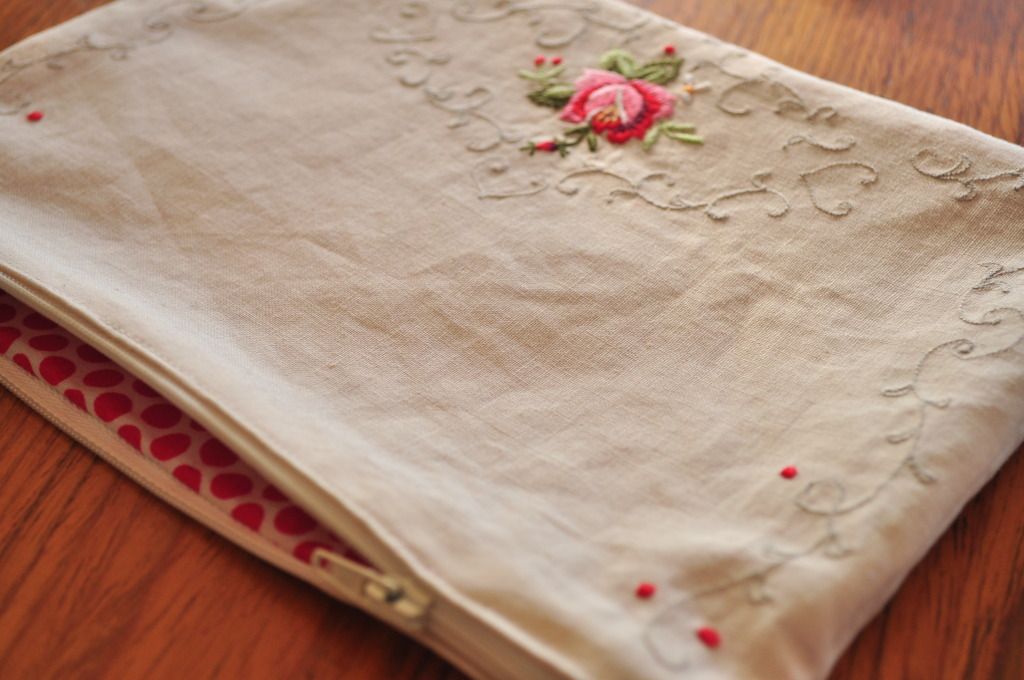 I feel like a have a lot to write about in this space, and would love to try out a few little ideas...but here's that same old tired excuse coming...no time.
At night I am trying to keep up with
sew school
, or reading a
book
. Now that I can read in bed at night I find I'm more likely to do so, much cosier or something? We've moved the Little One to the cot for the first sleep of the night (more on that later), so it's a bit of a novelty to have the bedside light on. And on Monday nights K and I watch
this
on TV. It has me itching to read the papers. But I find myself making crepes, or spying on Sassy and her Papa at play on a weekend morning instead.
During the day, Sassy is having two short naps so I just get enough time for a cuppa, a quick blog trawl or some emails, and maybe a spot of gardening if I'm lucky.
So there's time. I just find that I'm prioritising other things at the moment. And that's fine. A tricky (but ultimately rewarding) side of mamahood.
*A little lined zipper purse I made from a beautiful embroidered doily from the oppie. Broke my heart to chop it up. But it is enjoying a new life as my sewing bits and pieces bag.