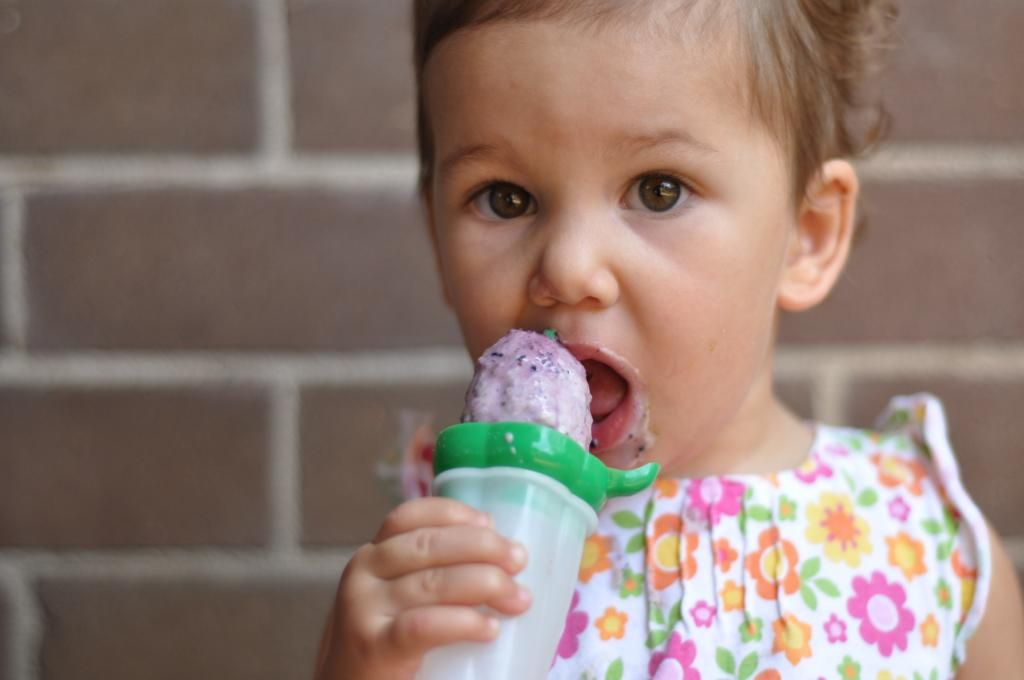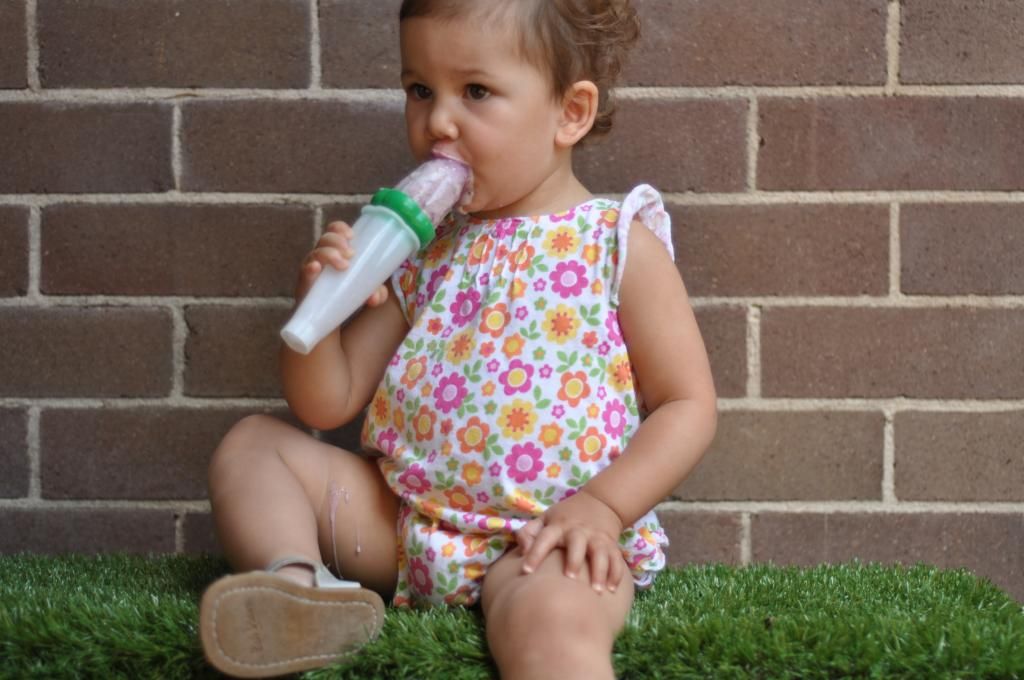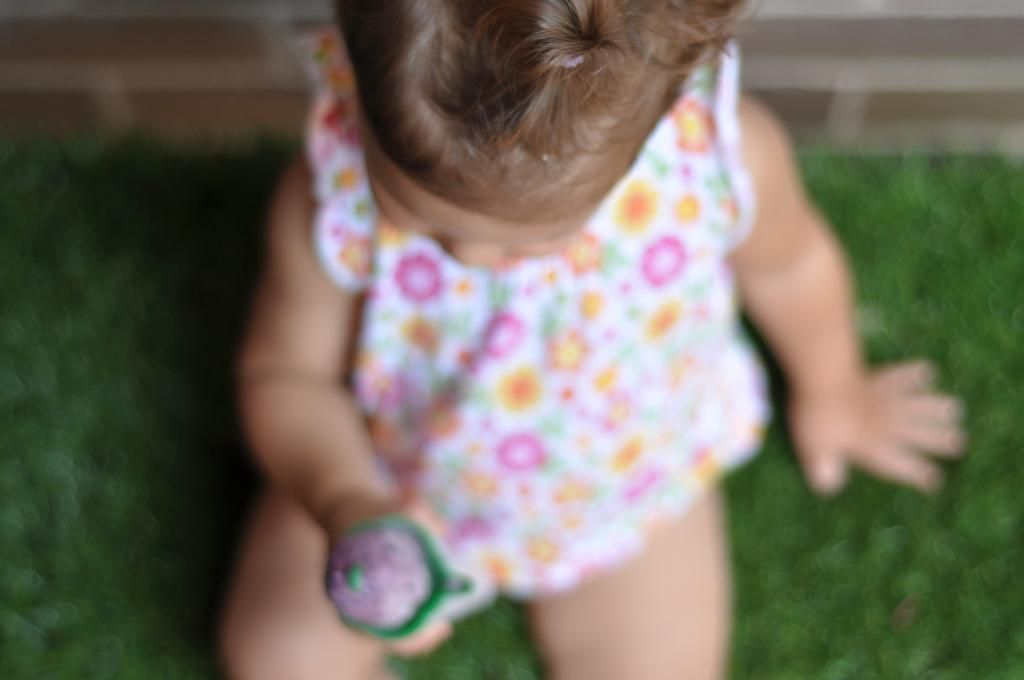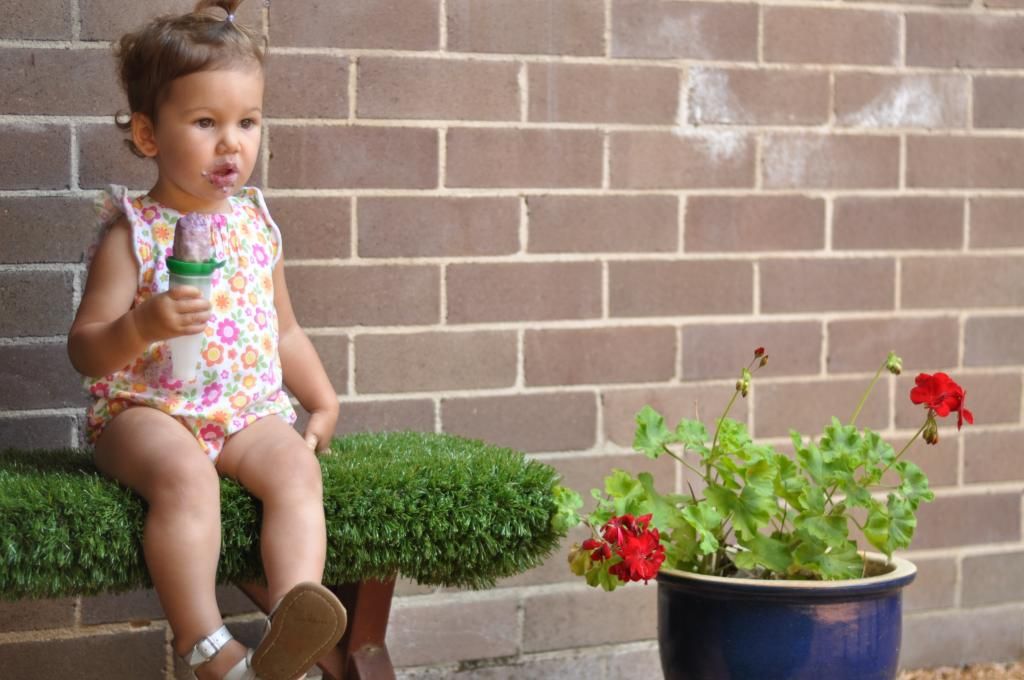 17 months and the Little One...
...has discovered the magical world of dress ups
...pulls her mama and dada out of bed in the mornings (
off, off)
and spends the day grabbing our hands, guiding us to whatever is next on her agenda
...rode a bus and a carousel for the first time (
all in the same weekend
)
...had her first full(ish) day at childcare (she slept for an hour, played fearlessly on the play equipment and practically high-fived the carers on her way out...mama nursed a headache for most of the morning from crying so hard in the car park)
...will read any book put in front of her, but some clear favourites at the moment are
We're Going on a Bear Hunt, Hairy Maclary
(K does a mean Scarface Claaaaaw),
Good Night Sleep Tight,
and
If You're Happy and You Know It
...
bids her farewells ever so cheerfully (
ta ta taaaa
with a few flicks of the wrist)
...fetches her bowl and spoon and helps to make her weetbix every morning (before putting the weetbix in the bowl she can't help herself and takes a bite - every time!)
...sings her mama the most beautiful tunes on their nature walks
...surprises her parents by showing them how much much joy they can feel in just one day
*The girl is ice cream mad, so in an effort to use that to my advantage I made some creamy coconut, banana and blueberry ice blocks. Needless to say, they were a Big Hit and Super Easy. Blend one banana, 1/4 cup of coconut cream, 1/4 frozen berries, 3/4 cup of yogurt and a good healthy drizzle of honey. Freeze in 4 small ice block moulds. Recipe from this little gem (I halve it to fit in this old guy). They don't last long as K and I eat them for dessert too. I'm a little sad I came to the ice block party so late in the season though...