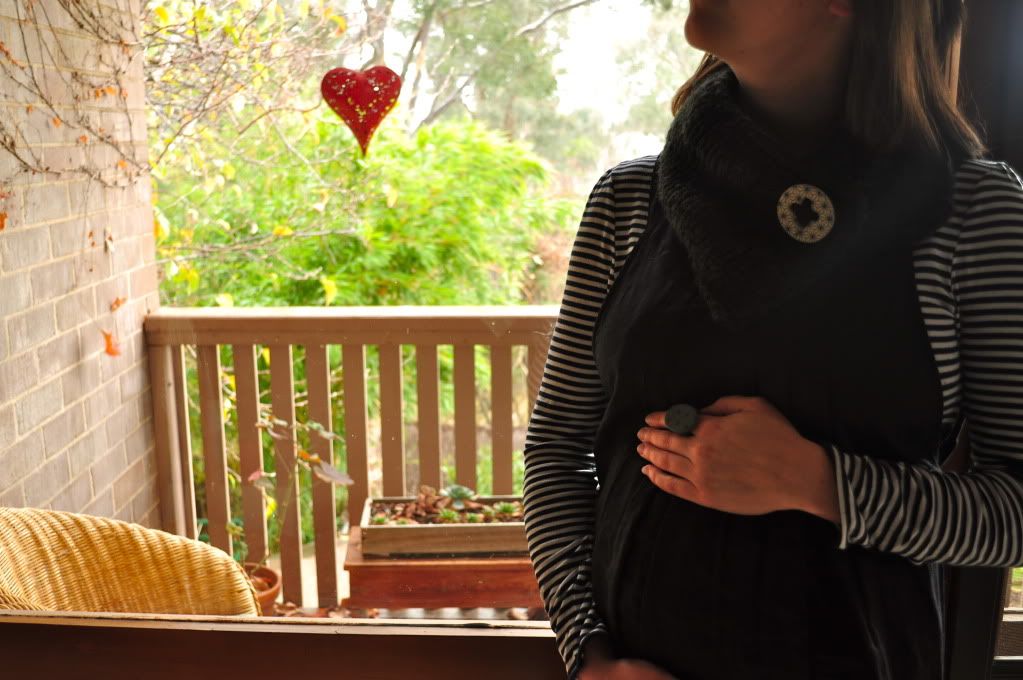 We had such a beautiful weekend away in Bowral and I think I'm still on a bit of a high. It felt very special to dedicate a whole weekend to thinking, pondering and discussing the birth, and spending the time to prepare and meditate with no distractions. I've come away from the course and our time together with the confidence to surrender (thank you also
Jodi
) and empowered by the knowledge that my body is made to do this. I am in awe of how our bodies make birthing possible and how perfectly mama and baby work together. Whilst what will happen at the birth will remain a mystery until we experience it, we have gained a real belief that through the practise of relaxation and visualisation our minds have the potential to be calm and ready for the journey - with all its challenges and surprises. The fear has subsided and its place is a resolve to work with each other and do our best to make this a memorable experience. I am not alone in this journey and K is very much a part of this preparation and indeed, the birth. I feel reassured.
Throughout the week I have noticed that the little one is stepping up the frequency and force of moves. Vey cheeky. But oh so lovely and fulfilling at the same time. Already I am sad that one day soon I won't be feeling the little taps on my belly.
Skin feeling stretched and on more than one occasion I have suffered from the 'eyes are bigger than my belly' curse. Tums is my new best friend. Bok choy, apples and marshmallows have never tasted so good. (Obviously not all together).
Ps. I know you can't really see my belly in this photo, but we were running out of time this morning. You can't really see the dress I'm wearing either, but it's been one of the only pieces I've had to purchase to accommodate my expanding bump. If you haven't come across the talented
Klei
yet, you are in for a treat. I've bought a few pieces of her ceramic jewellery and the lovely neck scarf in the photo - but was very happy to see her selling beautiful, easy to wear linen dresses at a market in Canberra recently (she's usually found at Melbourne's
Rose Street markets
). It's a little like an apron (although I'm not really selling it by saying that, am I?!), very comfortable, isn't necessarily maternity wear and gets lovely and crinkled throughout the day.