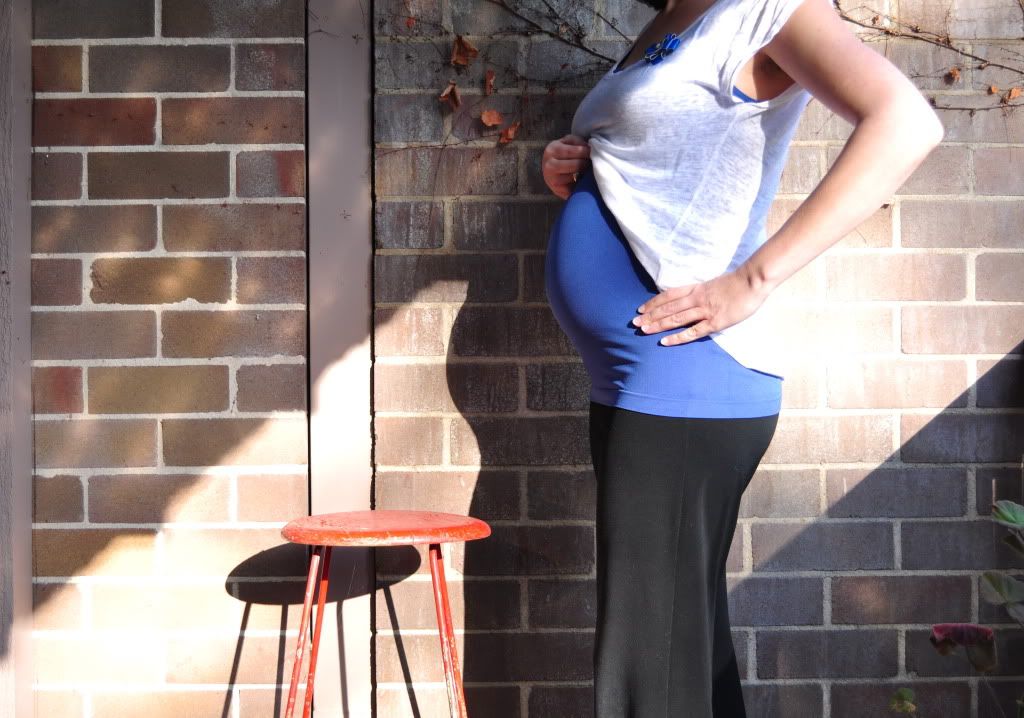 I am rethinking the way I eat at the moment. After a long and painful weekend of indigestion and tummy pains, K and I stocked up on healthy snack-type foods (corn thins, nuts, sesame crackers, chickpeas, vegtable sticks, etc) and came up with some tasty light meals for dinners. I keep reading that eating small and frequent meals is best. I'm much more of a grazer by nature anyway (or a 'picker' which seems to really bother everyone who I've lived with!) so am loving the variety of mini meals throughout the day. Feeling slightly better as a result too.
Luckily my dear parents are now back from overseas and Mum brought around a basket of provisions to nourish me and the little one over the weekend: homemade pumpkin and bean soup, fresh coleslaw, stewed apples and nut bars. What a goodie. She has also been busy planning my baby shower with two of my sweetest friends. The little afternoon tea (no games, just cups of tea, cakes, belly rubbing and good times) will be held this Saturday. Am sure it will be tops. Pity that
these
lovely ladies won't be there. I miss them terribly.