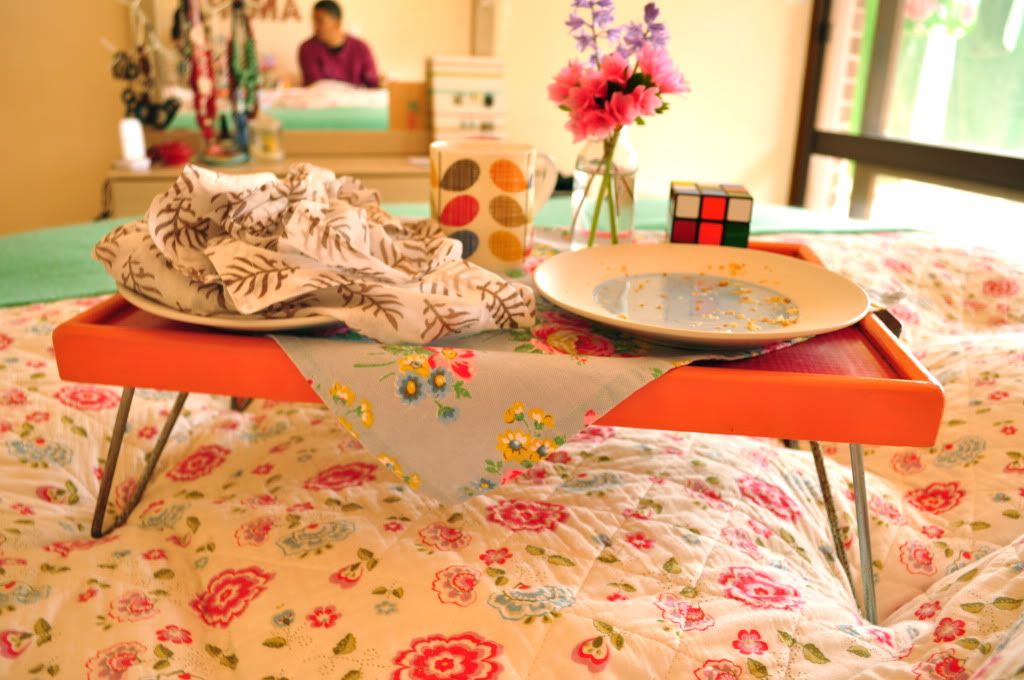 Inspired by a purchase at a garage sale this morning (a watermelon pink old-school breakfast tray), I picked up some croissants on my way home and surprised K by sending him back to bed. We neglected the chores and opted instead for a morning under the covers. Who knows when we'll get the chance to do that again...just the two of us.
Ps. The Rubik's cube was a geeky little garage-sale present for K, as we'd been discussing an article from
this
magazine about the puzzle...did you know that the 3x3x3 world record is currently 6.24 seconds?...and is held by a 15-year-old from Melbourne. Fun fact.