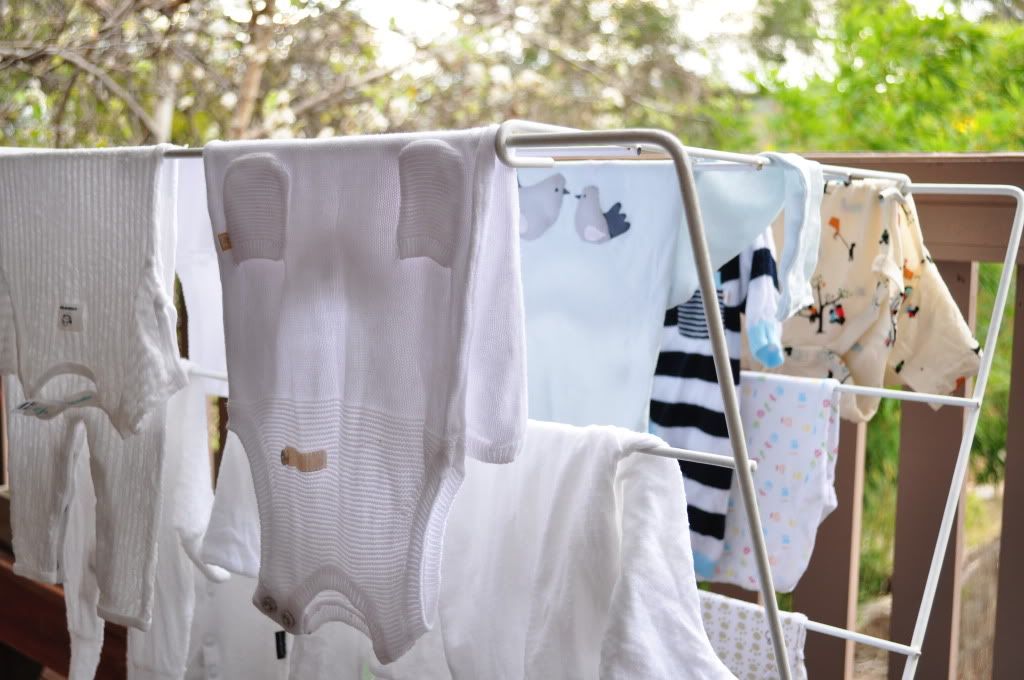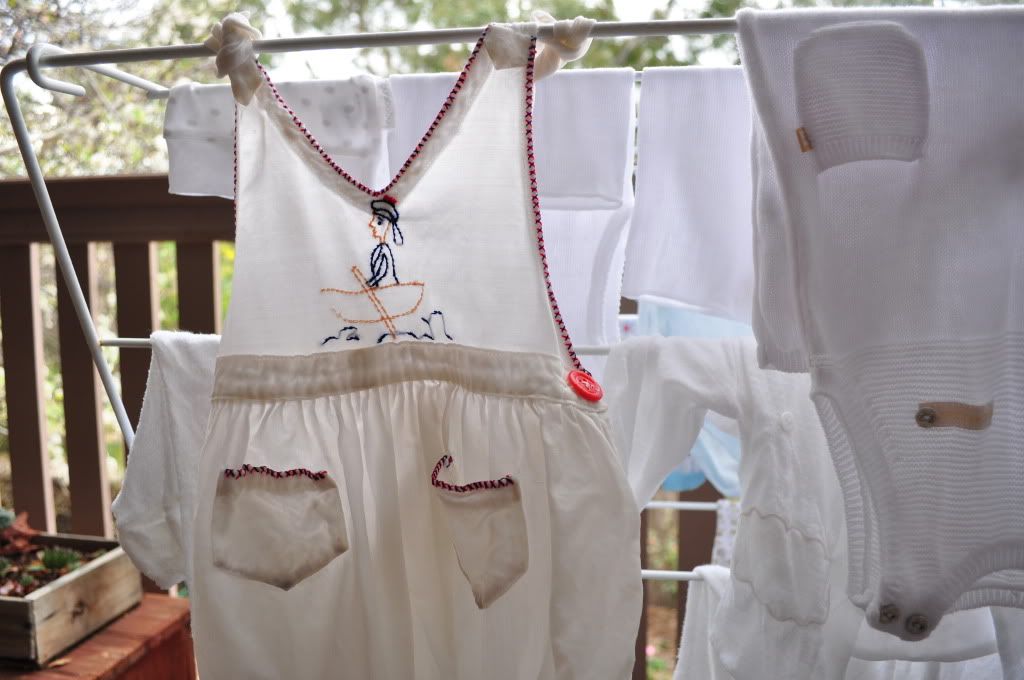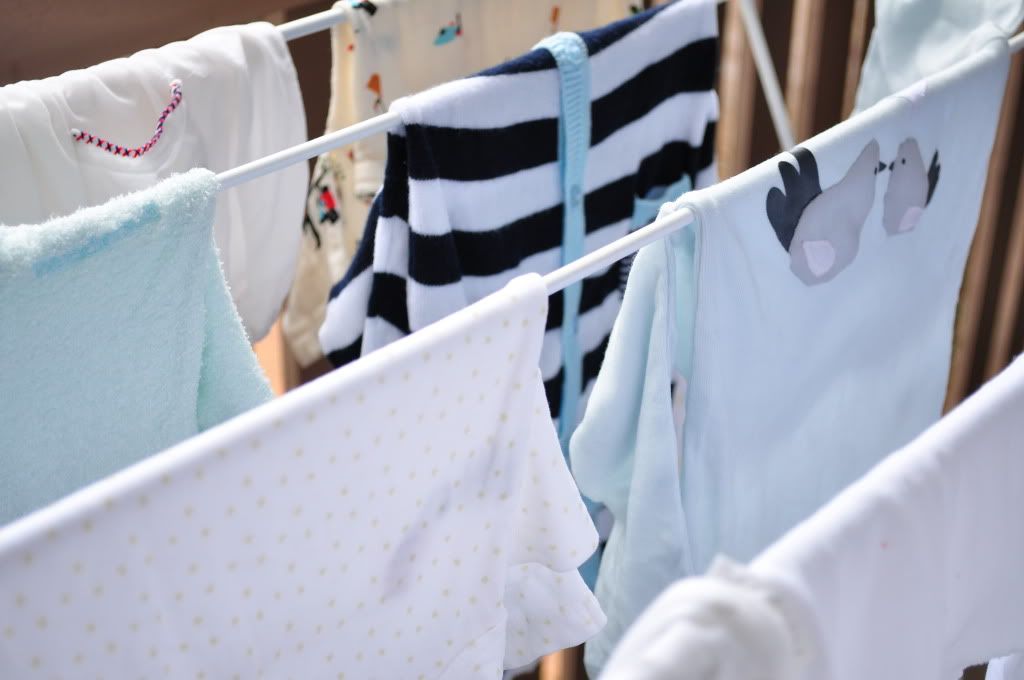 So I've skipped a bump post...and whilst that troubled me for a few days I've decided to embrace a more accepting attitude. I'm starting to realise that you can't be a perfectionist when raising a bebe.
It's been lovely to slow down over the last week or so...notice where the sun falls in corners of our house, gently rinse the wondersuits, master the art of brewing a pot of tea, pick small posies to pop in each room and send emails or letters I've been meaning to write for some time.
The sweet little bloomers (oops - I mean romper! I'm such an amatuer!) you can see in the middle pic are part of a present sent by Little Sister. She picked them up from a vintage store in Paris. Natch. Needless to say, I couldn't resist taking a photo of teeny tiny clothes drying on the clothes horse - I know it's probably done to death, but it really does melt your heart.