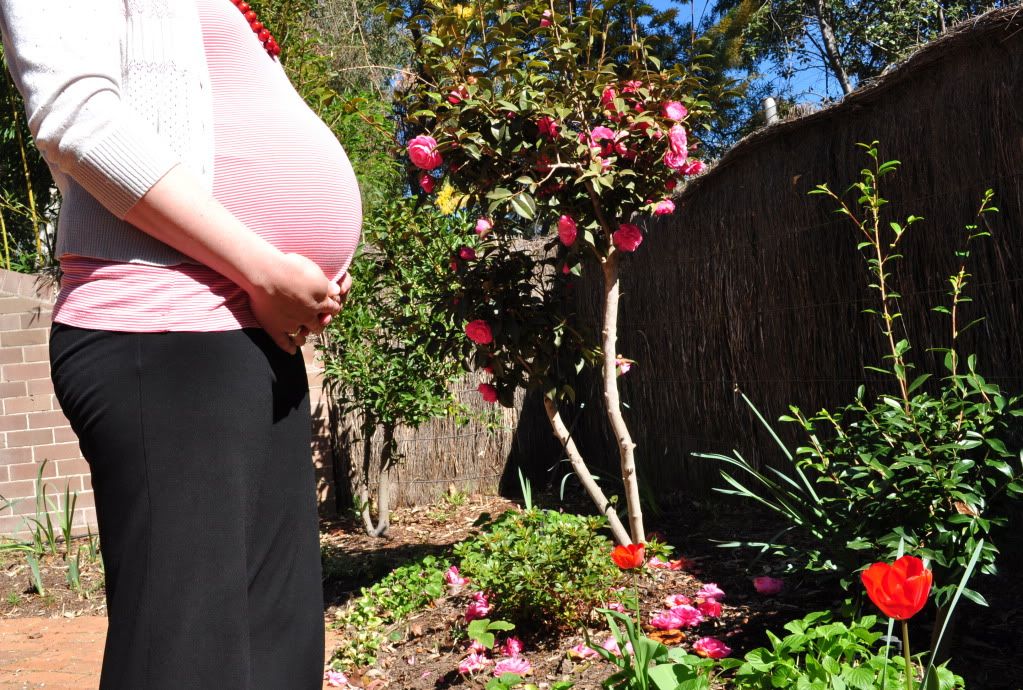 I've been thinking so much about the little one lately. Mainly wondering what he/she will look like (will they have K's bubba lips, his chocolate skin, my funny nose, my little 'pincer' fingers!)...but also of course, whether the little one is a little boy or a little girl. I still don't have a strong feeling either way. In the beginning of my pregnancy people were telling me with certainty that my baby was a boy...but now some good friends, and both K's mum and my mum have changed their minds. But really, who knows? I just thought it would be fun record what people thought and look back at the predictions later...
Another kind of prediction you can't avoid as a mama-to-be is the old, when will the baby be born. My due date is in early October and very close to my Granny's birthday so was always happy to know that the babe would be born around this time...and every Libran I know is a beautiful soul.
But anytime you want to make that journey, little one, is fine with me. I'm feeling ready. I'm armed with positive thoughts, and an open attitude, and can't wait to embrace every moment of this amazing experience.
Just wait until your papa gets back from Melboune please. (tomorrow afternoon)