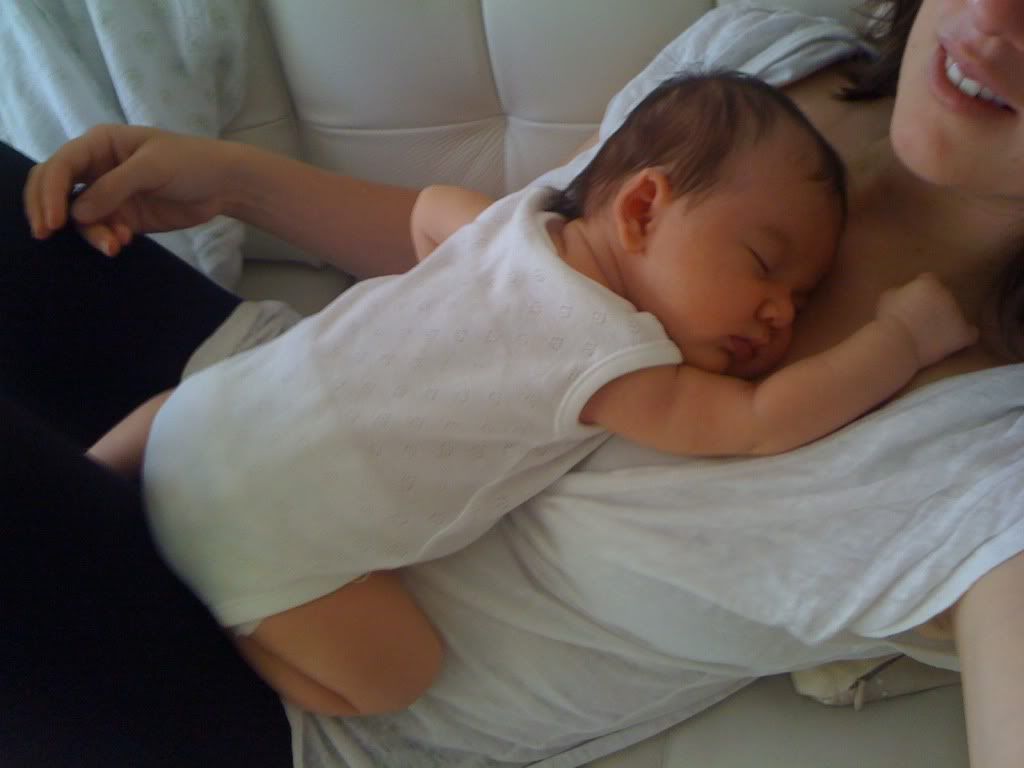 She's craves closeness at the moment. Lying tummy to tummy, tucked up in the sling, or nestled into the crook of an arm. So very precious.
According to
research
this type of behaviour comes right before a baby's developmental leap. Her world is changing and she feels a bit overwhelmed so she wants to cling to her Mama.

Knowing this makes me all the more happier about carrying her around with me or snuggling with her more than usual. I'm aware it won't last forever so I'm soaking up every minute of the time spent close to my baby girl... I think I even look forward to that quiet time, pacing the hall at night, patting her off to sleep and listening to her breathing slow down to soft sighs.
...and for those of you admiring the teapot snapped in my last post, it is part of a
special edition tea set by Kat Macleod
...while we're talking about that clever lady (and friends at Ortolan), pop in
here
for a laugh and sign up for some inbox love...
today's forecast
made me laugh. Out loud.