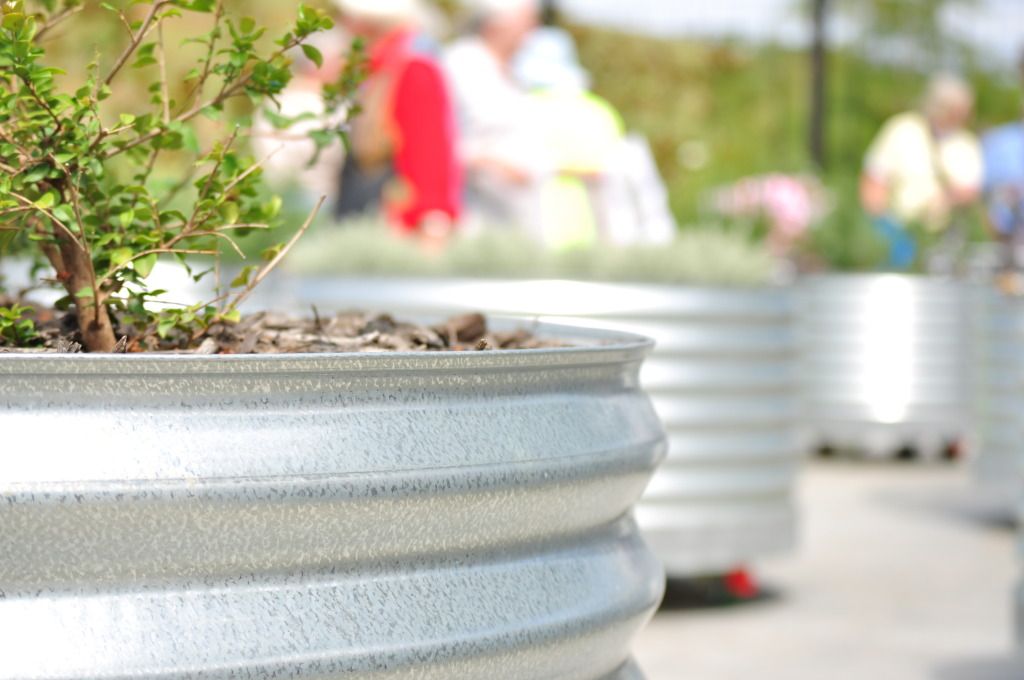 Last weekend we met Jan-Ma and The Grandfather at the
National Arboretum
to take a peek at the
Discovery Garden
. We live so close to the Arboretum, driving past it often, watching the plantings and growth from car windows with enthusiasm. It's lovely to think Saskia will grow up around the corner from, what will be, an expansive and beautiful mosaic forest parkland.
Saskia slept in the Manduca as we meandered through the
Discovery Garden 'rooms'
, and hiked up the hill to the look out to sculpture spot. When she woke she joined her grandparents in the music tent and bounced on The Grandfather's knee, fascinated by the bluegrass and folky sound of local band, Dr Stovepipe. She looked so sweet. Front row. Staring ahead, mouth gaping. Head bobbing around. An image I won't forget.
*I should finally attribute the majority of photographs on this blog to Meu Amor (K)...he's a clever one x