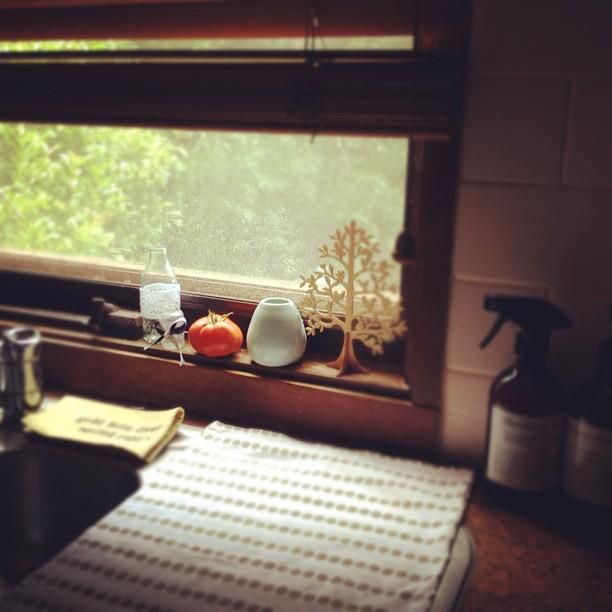 I had my haircut the other day and got a head massage. The best part about a haircut, right? Bliss. But my hairdresser did this amazing thing before the massage which was so simply wonderful. It was a
fancy place
so I think it was their 'thing'. (Or maybe I've just been out of the salon game for too long and they do this stuff everywhere? whatever though, it totally worked for me). She dipped her fingers in Aveda Blue Oil, leant down onto my shoudlers and told me to take three long deep breaths...Three deep breaths, then a quiet easy calm.
It made me realise that I've been a bit scattered lately. Too much on my mind, too many projects I want to start, too much thinking about fun dates to fill the remaining days of K's leave.
I recently read
this
book and have earmarked many pages. I'm reading it again for a second time. Developing mindfulness is a challenge, but I've found I'm a better mother to Saskia when I remember to remember, when I pay attention, and stay in the present moment.
*first tomato from the garden this year