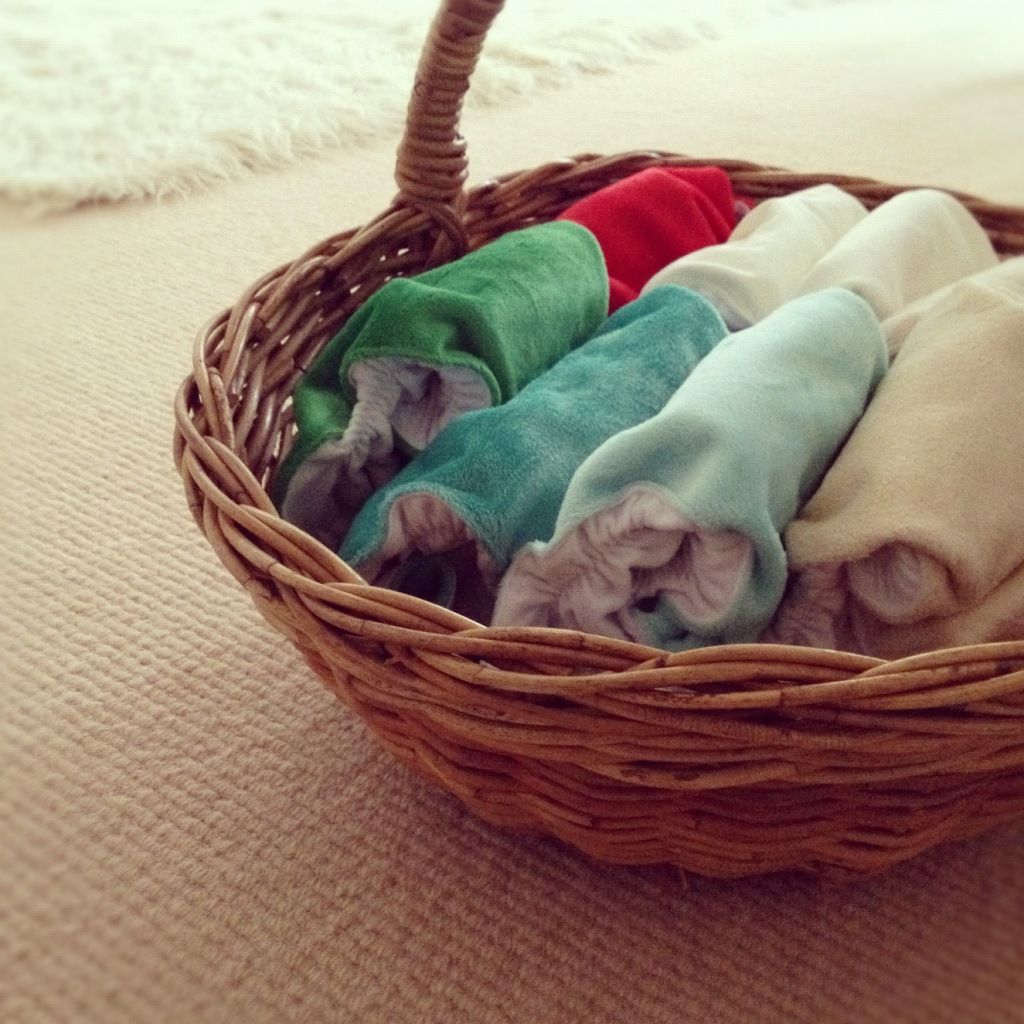 About to start...the hand quilting part. Have been stalled at this bit for a while. Bought a thimble today so can't blame lack of tools anymore. I'm looking forward to draping
the quilt
over my lap at nights, sewing tiny stitches - just finding it hard to decide how to approach the various designs.
Started...our cloth adventure (finally). After buying our nappies way back
here
we decided to use disposables in the first few months until we were feeling ready to master the art of cloth. It's pretty simple with modern cloth nappies though...nothing like the terry & pins variety my mum used for me.
*The lovely Claire has done a very comprehensive post on going cloth. Plus she's included a delightful photo of the beautiful Gus in a basket of Itty Bittys. It's ridiculously cute.