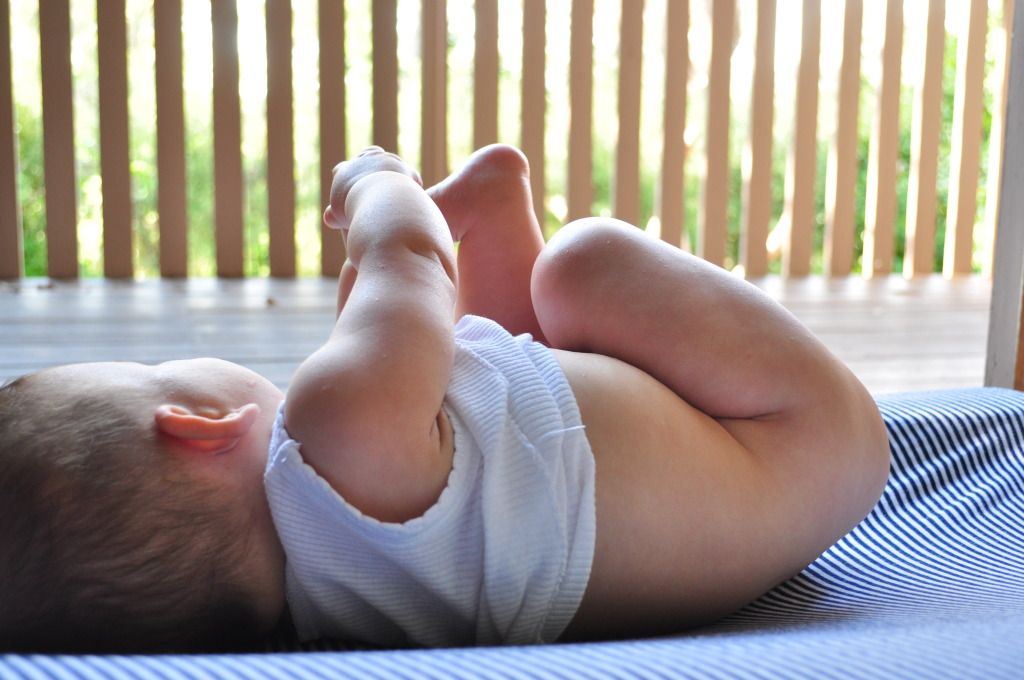 Saskia and I enrolled in a baby massage course with one of my dearest friends and her sweet little 6 month old girl. It's been such a lovely thing to do together, and
so many benefits for little ones
.
The course is run by
Jules
who has a beautifully calm manner and there are only two other mamas and babies in the class. We sit on Jules' vintage floral sheet in her studio, massage chubby legs and bellies with jojoba oil, giggle at our wriggly babies, share mama stories and drink juice and eat muesli cookies.
Little Saskia, being busy and curious, doesn't often stay on her back for long, preferring to roll over onto her tummy...and chew the massage dolls. So I just let her be. We had success though last week with the tummy massage! Big smiles, bright eyes. Such a beautiful way to bond with your little one.
We try to do a little massage each day at home, even if it's just one leg. Have found that the curve of her change mat entices her to stay on her back, so I generally use this. If the day is warm we throw open the sliding doors and massage in the fresh air. And if she's not feeling it, well, at least it's a good spot for a nudie wiggle.