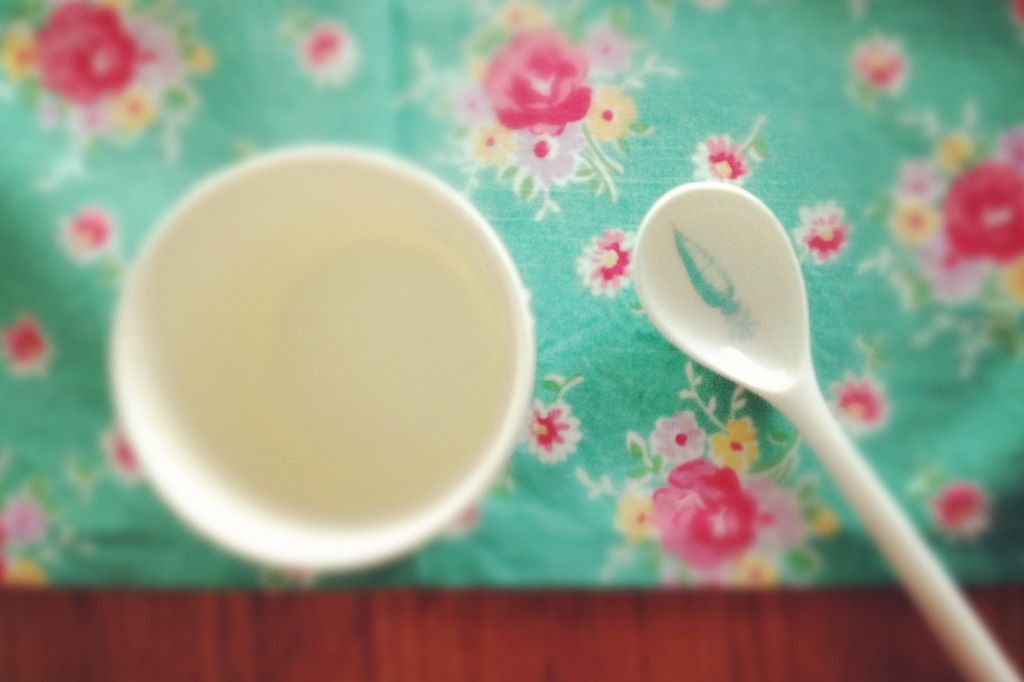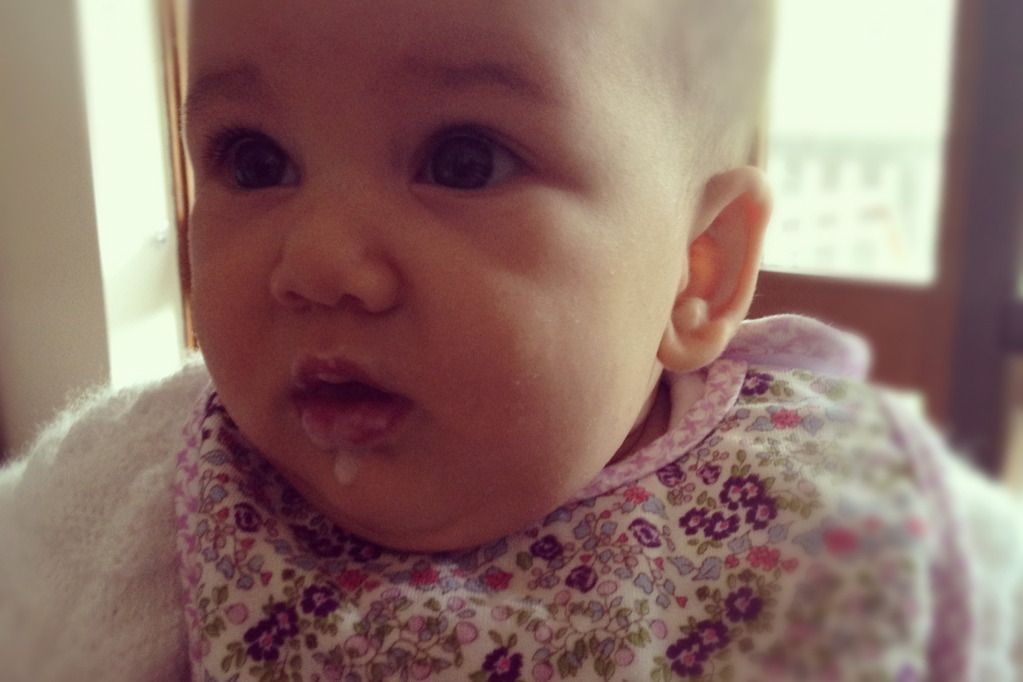 Her first meal on the weekend. It was quite an event.
The little bunny set brought out for occasion. Cameras at the ready. Best bib chosen. And she didn't want to disappoint, swallowing spoonfuls and opening her mouth for more. But her expression said, I'm not so sure....
I was reluctant to start solids (she seems so little still) but we noticed her watching and reaching every time we'd lift a fork or glass to our mouths. Since her first two meals though, she's barely swallowed a spoonful. Did we jump the gun? Or is it just that Farex aint the most tasty dish on the menu?