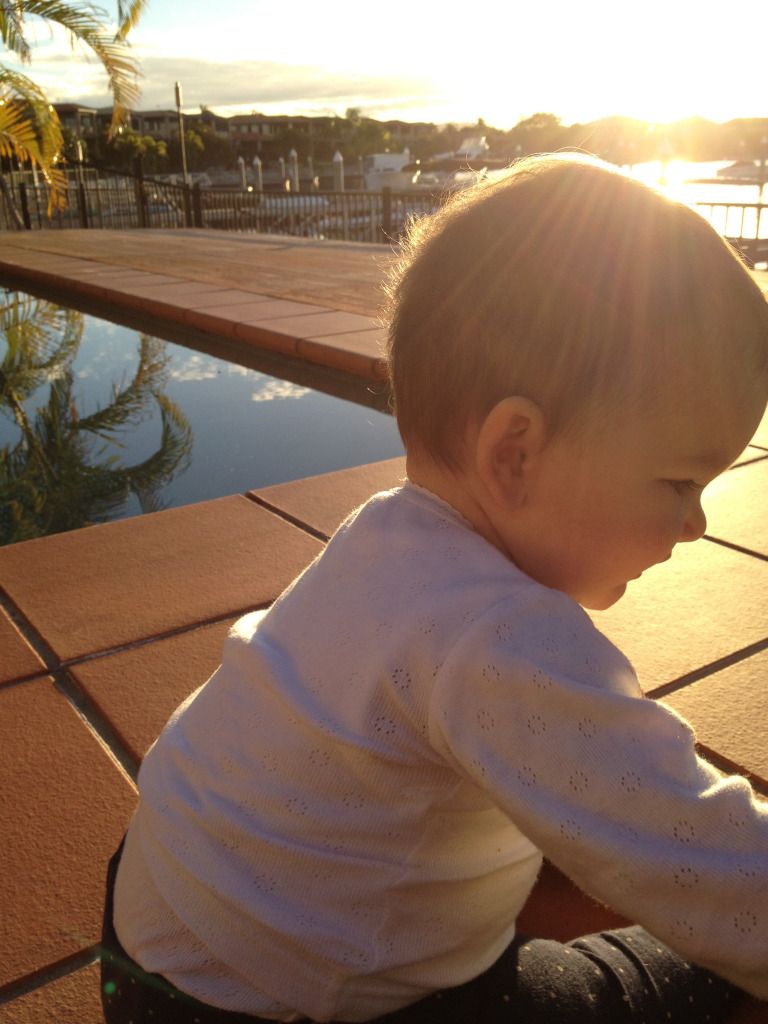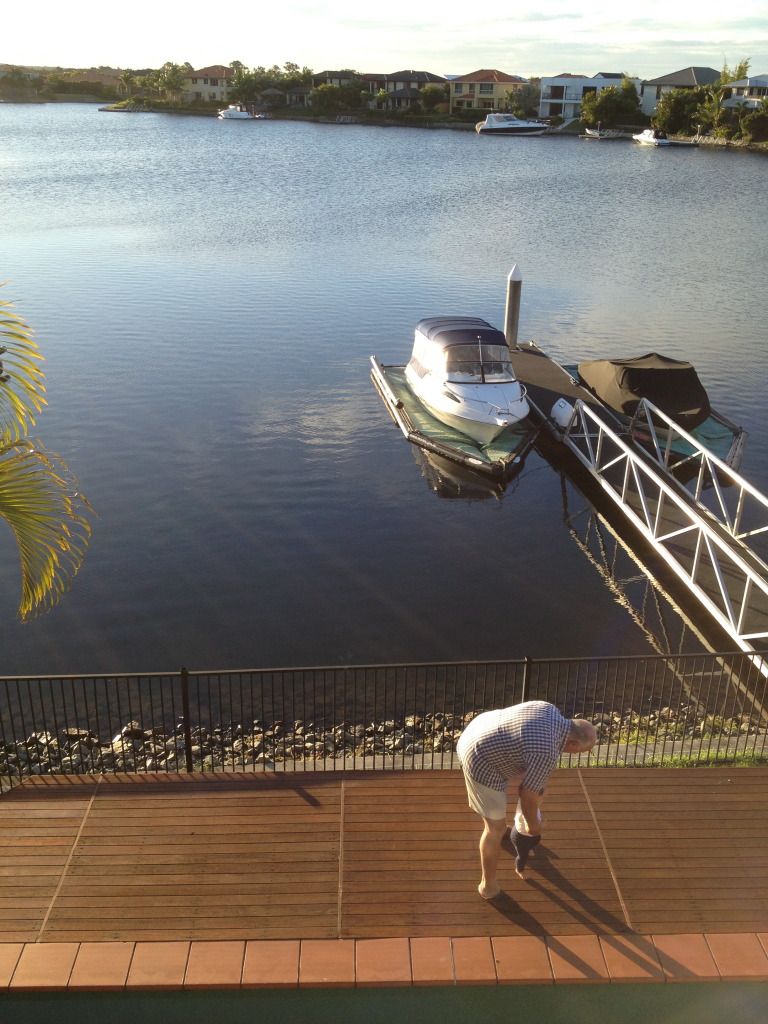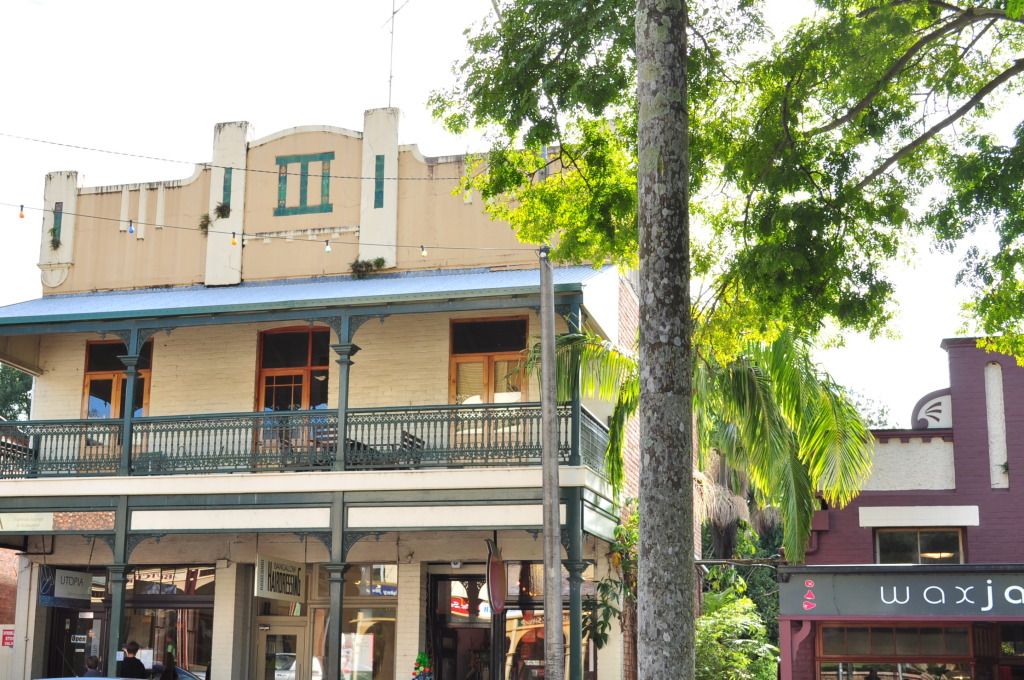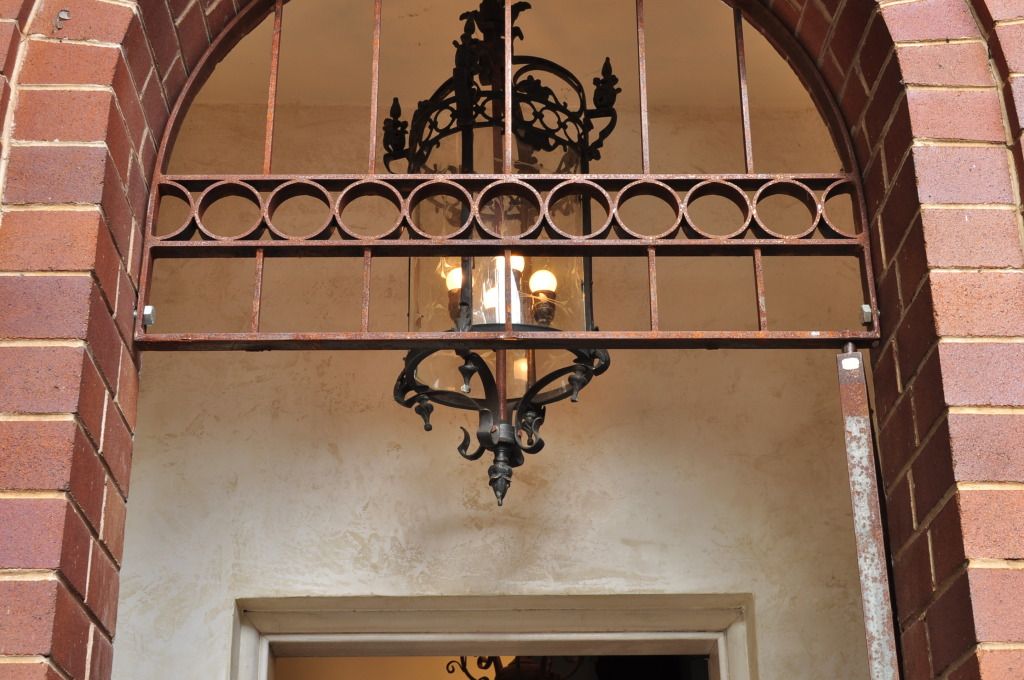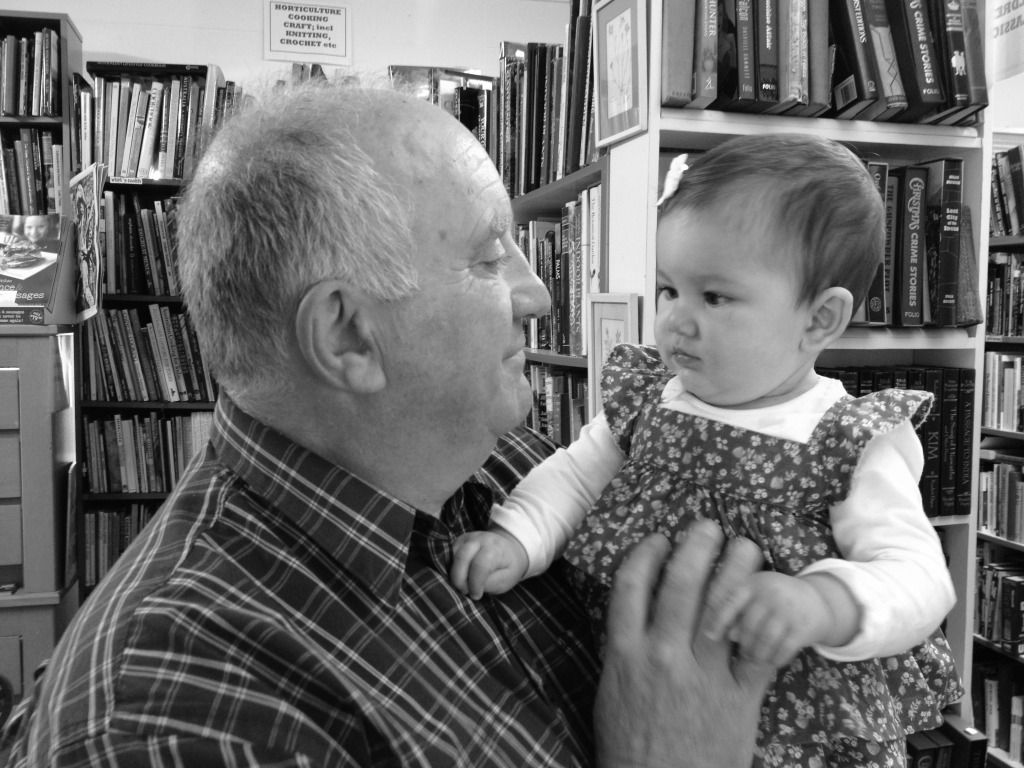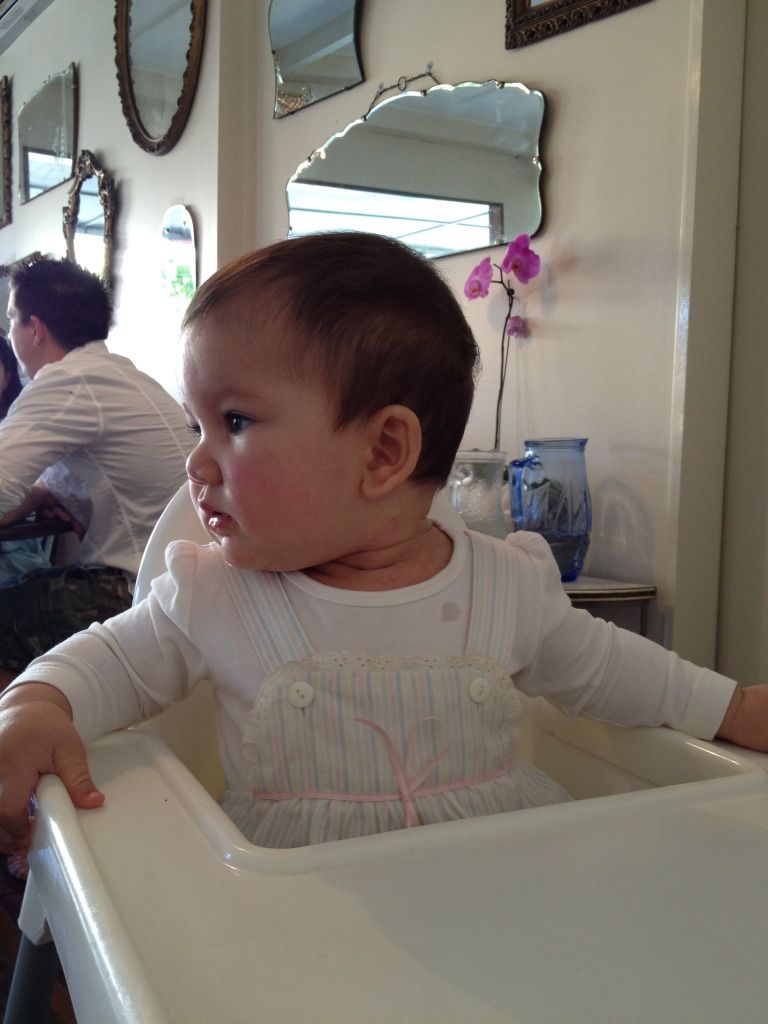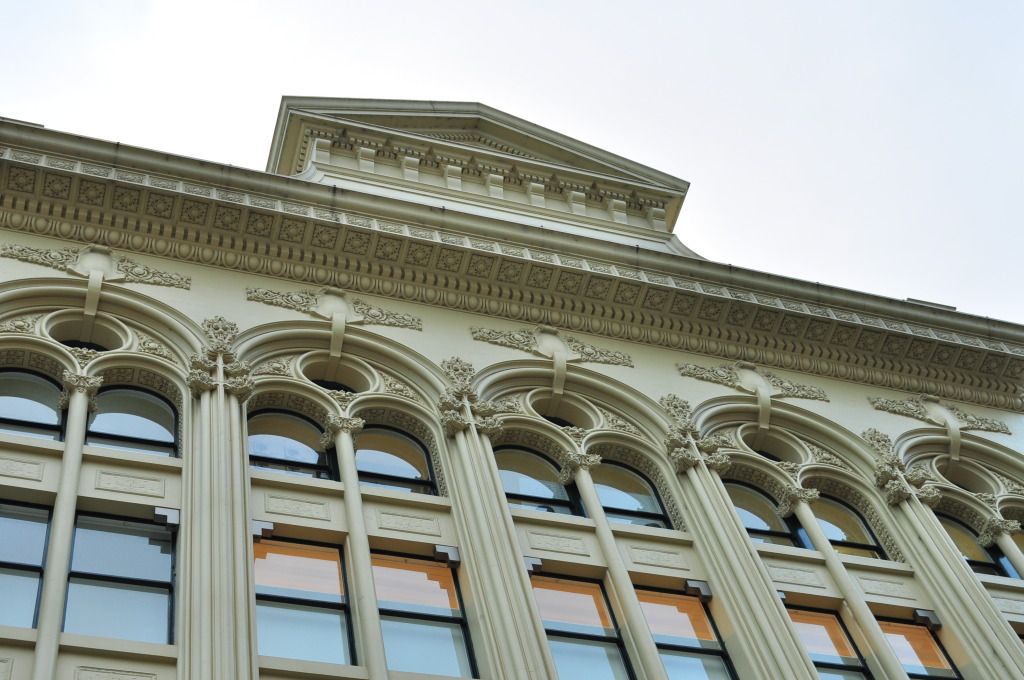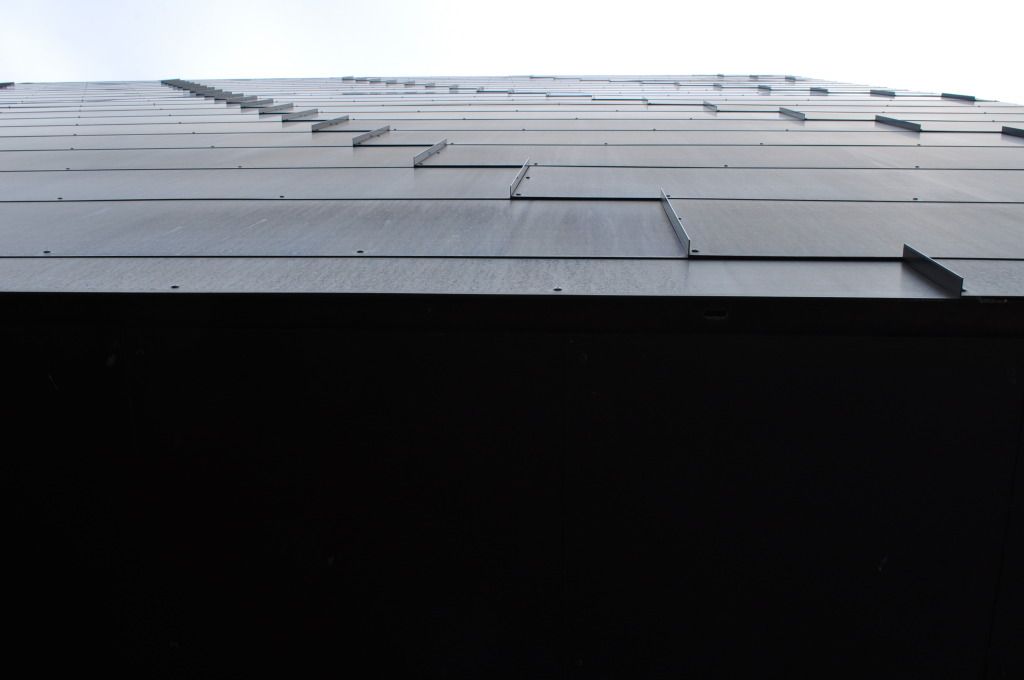 A change of scenery, some sunshine and a little adventure. That was what the holiday was all about.
Grandfather was looking after a friend's secondhand bookshop and house on the Gold Coast, and we flew up to keep him company and swan about in a waterfront villa. Was fun to play pretend for a week. K and I enjoyed sleep ins while JanMa and Grandfather entertained the Little One in bed and fed her spoonfuls of yogurt (every mouthful is a victory so this must be recorded!). We ventured out to
hill top villages
(where we live in our dreams) and hunted down
wallpapered coffee stores
and
little treasuries
.
We spent a day in Brisbane, looking up at buildings new and old, finding patterns in the cityscape, getting caught in flash sun showers and exploring South Bank. After a lot of 'looking' at GOMA, the Little One seemed desperate to be 'doing'. Fortunately we stumbled across the children's room at the State Library of Queensland, with games and puzzles, and blankets on the floor covered in secret pouches with tucked away toys. Gold mine for a curious babe. There's my hot tip there.
I remember both K and I commenting on how Saskia was changing daily up there. It was hard to pinpoint.
Is her hair getting longer? Is she moving more easily? The shape of her face is changing, don't you think? She watches us like she's about to join in the conversation, right?
In so many (wonderful) ways, that week away felt like much longer.