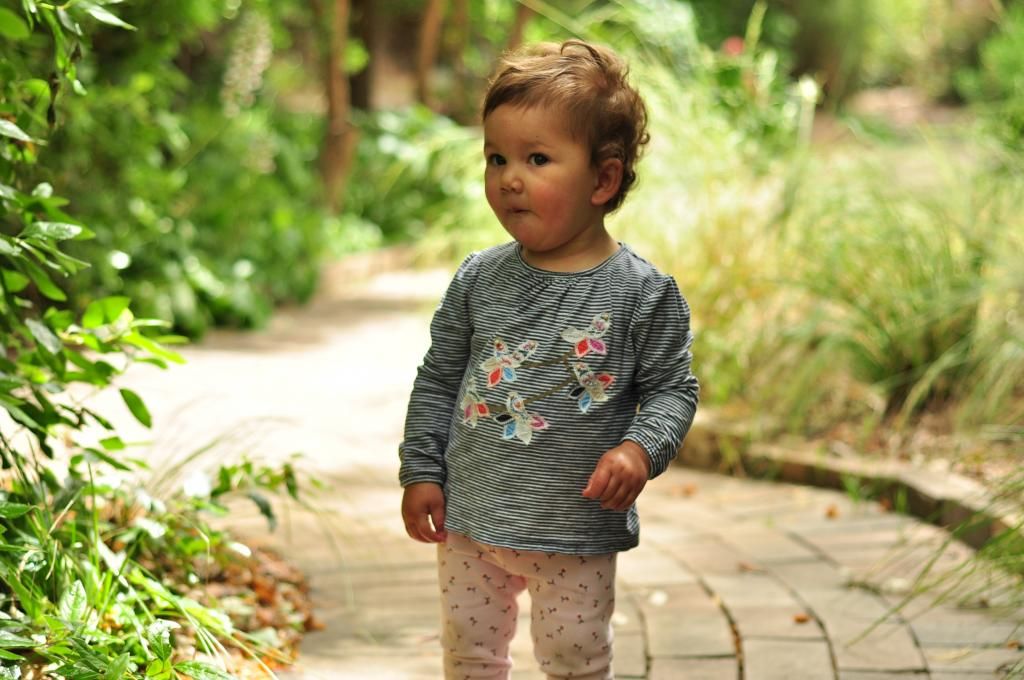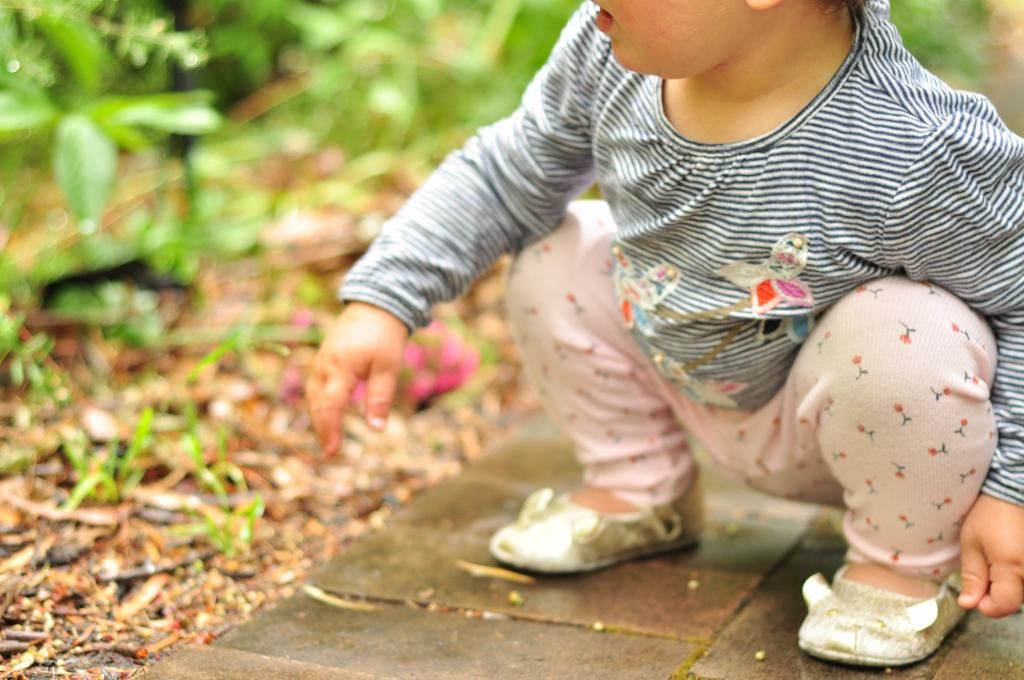 13 (and a bit) months and the Little One...
...no longer walks, she runs
...has settled into a blissful daytime nap routine (for now!)
...sings along to 5 Little Ducks (
wack, wack, wack, wack
), 10 in the Bed (
wol o wa, wol o wa
),
Fish and Mice
(barks out little sounds when the children repeat the words Holly sings)
...is right into lids (on, off, on, off), her new tea set, the yellow Fisher Price bus, Teddy Oswald (
teddor
), the hose or watering can, listening to her two cds (
this
and
this
), and of course, the
camera
...dances, oh she dances (every time Dada walks through the door we've started doing a little jig)
...loves scrambled eggs, happy cow cheese, yakult (sugar and mini bottle = what a combo!), and steamed broccoli (finally, a win)
...met her Uncle Rich for the first time and charmed the pants off him
...thinks jumping is the funniest. thing. ever.
...delights and amuses her parents every day
*I hope you can see the little animated photo at the bottom? I just love the look she gives in the third photo of the sequence...I'm not a technical person at all, but that was super easy to do. Watch out! I'm addicted!
**The perfectionist in me wants to point out that a (retrospective) 12 month post is coming soon!