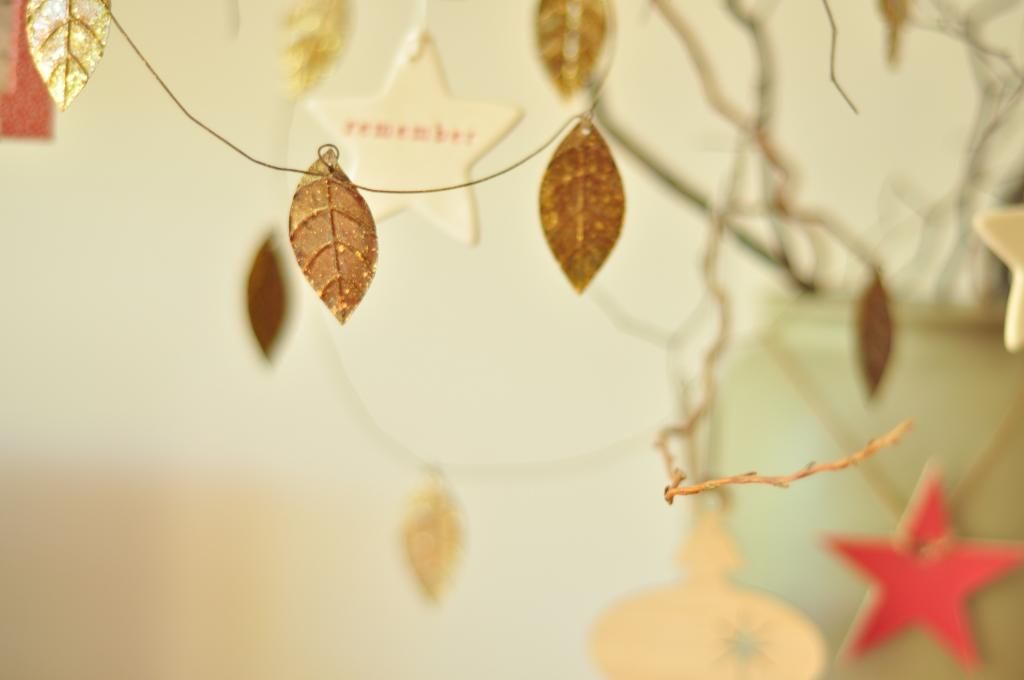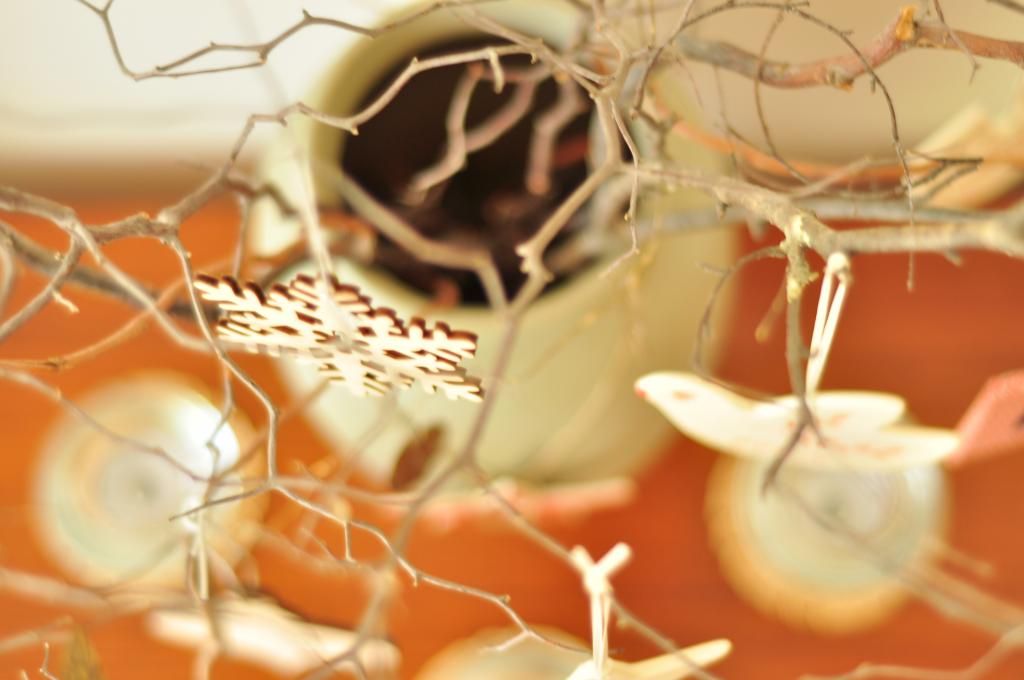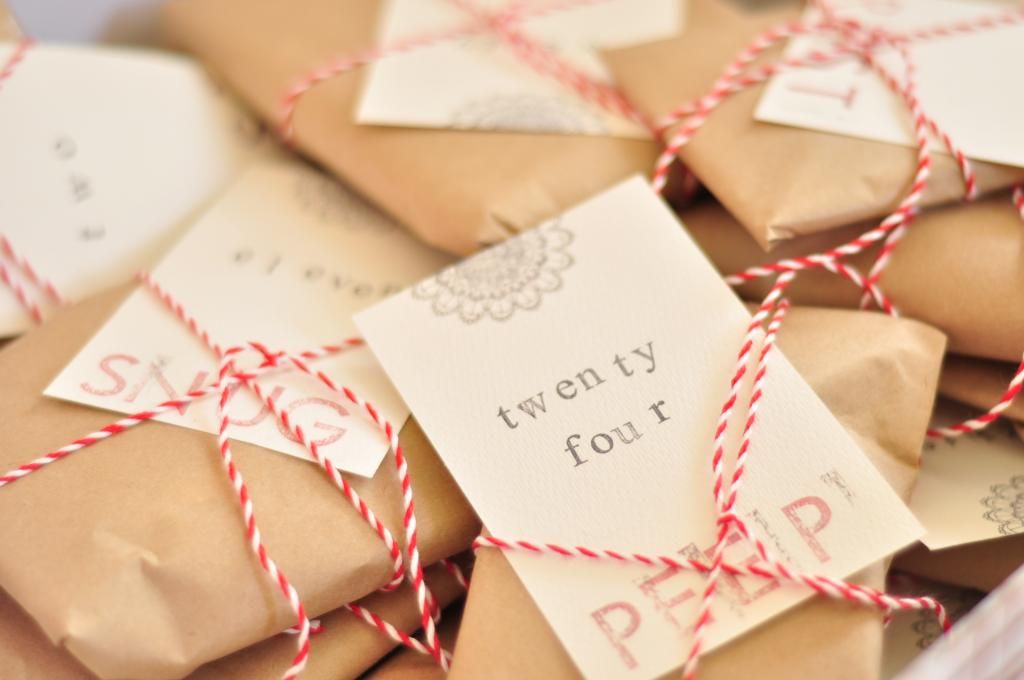 Our Christmas branch went up yesterday. I added a few more ornaments to the collection, and
keeping with the tradition I started last year
, there was a new decoration for Saskia (the
Paper Boat Press
bird pictured), one for me (a small photo frame with a picture of my Granny), and this year, as it will be the first without K's father, I bought him a ceramic 'remember' star (also from
Paper Boat Press
). We're going to light 3 little tea lights underneath the branch every night until Christmas Eve, and there are a few strands of solar powered fairy lights strung up along the balcony and around our tree sculpture (a bare cherry blossom) in the back courtyard. It's as simple as that.
...
In mid November
Kelly
and I sent a special package across the seas. This year will be the first time that
our dearest friend
(and my cousin) will be overseas for Christmas, away from family and friends...and she's carrying a little baby. We gathered, thrifted and crafted 24 little gifts (for her and the little one), wrapped them in brown paper and twine, and attached cards with 4-letter hints for each present. We had so much fun planning the advent gift and bundling up the package, but the real joy is in knowing that our friend will feel loved (and missed) every day.
(J, if you are reading, stop now! Spoiler alert!)...
There were fabric-backed baby face washers, bonnets, a cushion cover for the nursery, a pair of vintage egg cups, a small Possum Magic board book, a liberty-esque eco shopper, a string of mini bunting, handmade christmas ornaments, some American dollars for a dessert date, a soft cotton Marquise baby singlet, and other lovely goodies. We made about half of the gifts ourselves, bought a few, and thrifted the rest. It really was as easy as pie to gather the items (especially given that we split the task) - and surprisingly inexpensive (of course the postage cost was a crazy amount). Isn't it true that there is more delight in giving?