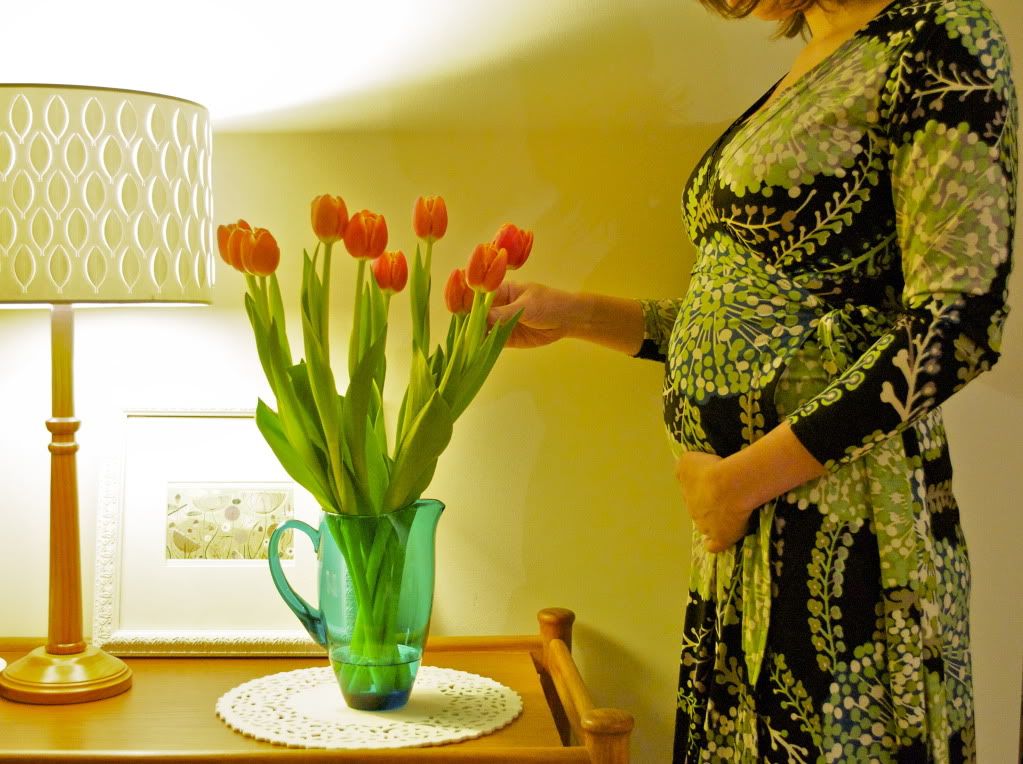 20 weeks! Does that mean I'm half way? Wowsers. It really is going so quickly. I remember thinking it took forever to make it to the 12 week mark, and now I'm trying to enjoy every minute and make the most of this special time.
I went to see the doctor on Monday to hear the little one's heartbeat. I had worked myself into a bit of a state over the weekend after hearing a sad baby story and was just so deliriously happy to hear the galloping rhythm on the doppler. I felt a right twit bursting into tears in the doctor's office but she was so patient and understanding. She told me not to feel silly, many women have similar concerns. Is this true? It's yet another thing I wasn't prepared for. How vulnerable you feel; how fragile this little life inside you is; how precious this experience is.
In an effort to cheer me up Sunday night, K had lay in bed with me talking to me and stroking my belly. I felt a few twitches, almost like mini muscle spasms or padding, and we both watched the little kicks move across my skin. I couldn't let myself believe this was our little one's first kicks until I'd heard the heartbeat at the doctor's the next day. We've spent every night since camping out in bed, watching for the movements. So magical.