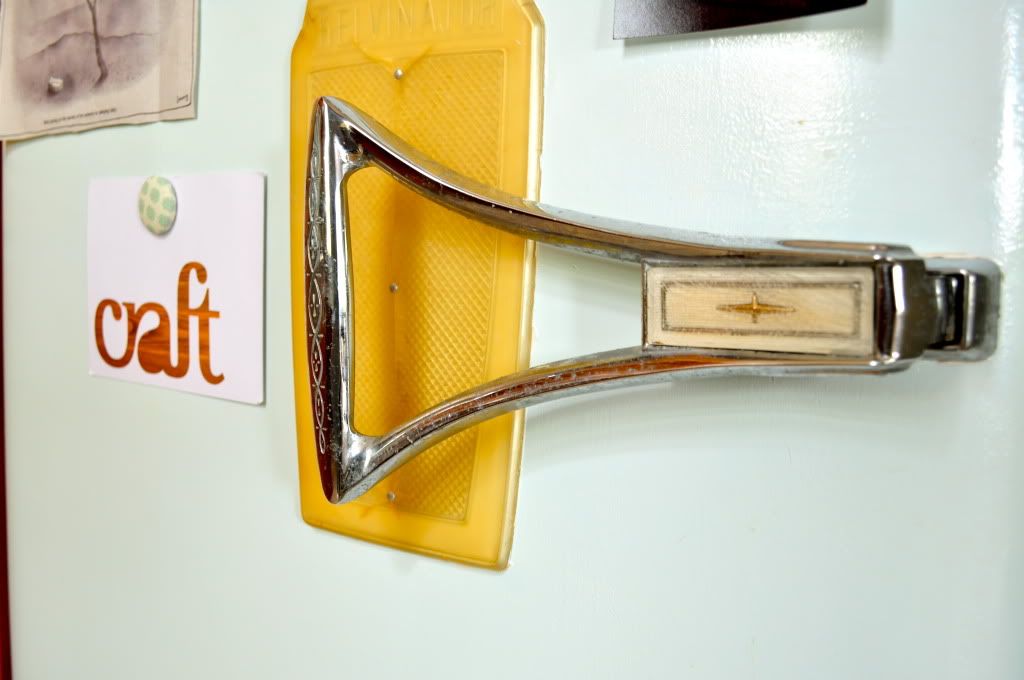 One of my most favourite things in our house. Yes, it's a fridge.
We bought this guy at a garage sale for a cheeky $50. I think the woman selling the fridge was highly amused by my reaction to finding it tucked away up the back of their garage. K and I sanded and repainted it, put in a new seal, and now it works beautifully.
I just wonder about the lack of space in the freezer section. Most baby books talk about freezing meals in the lead up to the birth so you have some dinners on hand...We can't fit much more than a tub of ice cream, some frozen peas and left over lasagne sheets. Hmmmm...