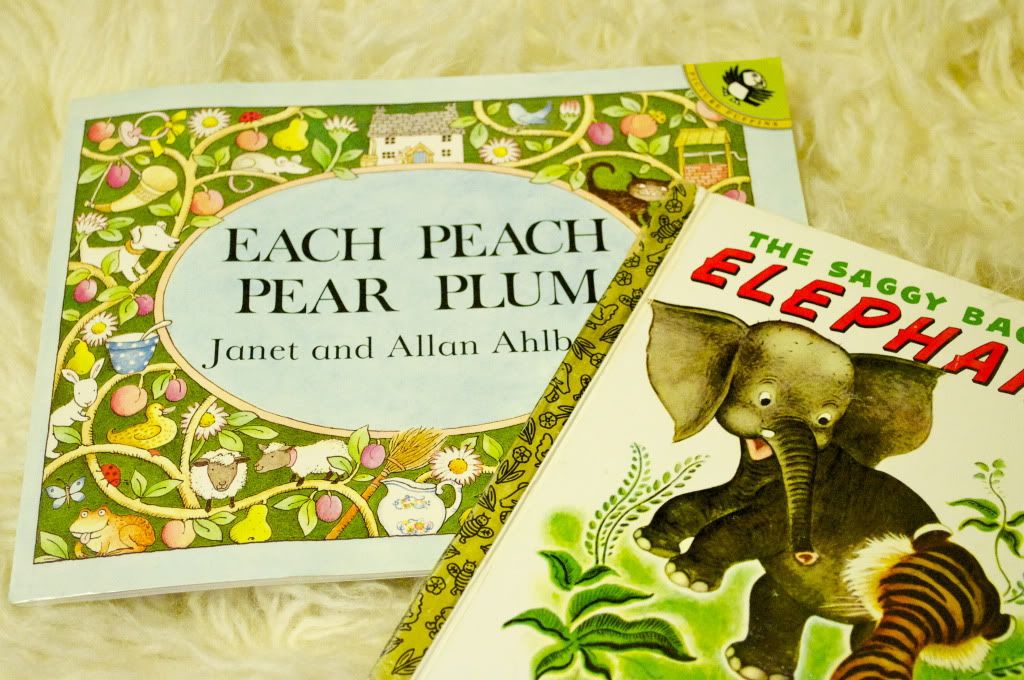 Also picked up a few bright pairs of leggings at a school fete and couldn't go past the children's book section without selecting a couple to add to the (rapidly expanding) collection. Janet and Allan Ahlberg are my mum's favourites and Each Peach is such a beautiful book. I remembered the Saggy Baggy Elephant from my childhood and who can resist a Little Golden Book?
I've been collecting children's books for years now. As a trained English teacher I'm passionate about the importance of books in children's lives and tend to gravitate towards the children's section when in a bookstore. I'd love to include a beautiful reading corner in the little one's room. I've been inspired by
these
images at Hank and Lucy.