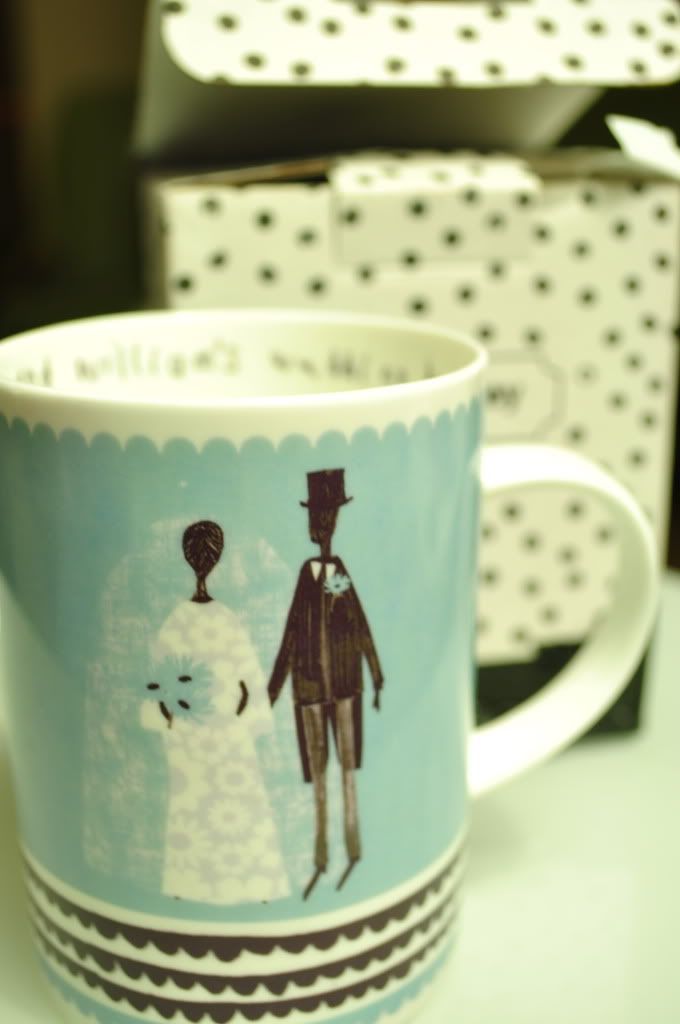 A Happy Mama's-To-Be day present from my lovely Little Sister. A tad late as the lazy local post office failed to deliver the parcel slip.
I dragged Little Sister and K to
Lisa Stickley's store
in Clapham when we were in London last year and I think they were both a little disgusted at how happy I was at the sight of spotty tea towels.
So you can imagine how delighted I was to unwrap a Lisa Stickley souvenir Kate and Wills wedding mug (in a spotty box). I'm not really a royalist but have become quite attached to this little bit of china, and it's now my work mug. Nothing beats crocked handwriting, scalloped detailing and duck egg blue as a combo?