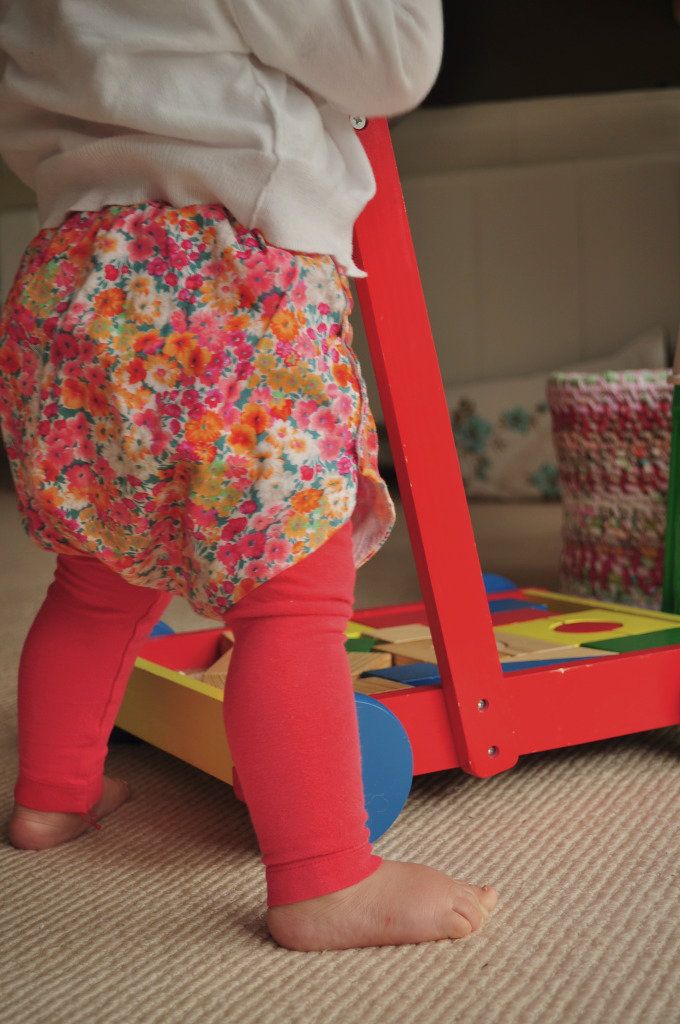 ...oh yes, she did. Little One took her first steps over a week ago. Must have been all that practise on the block trolley.
That, and her fierce determination and desire to be on the move.
More of that adorable romper in the 11 month portraits coming up.....
(
remember that one?
)