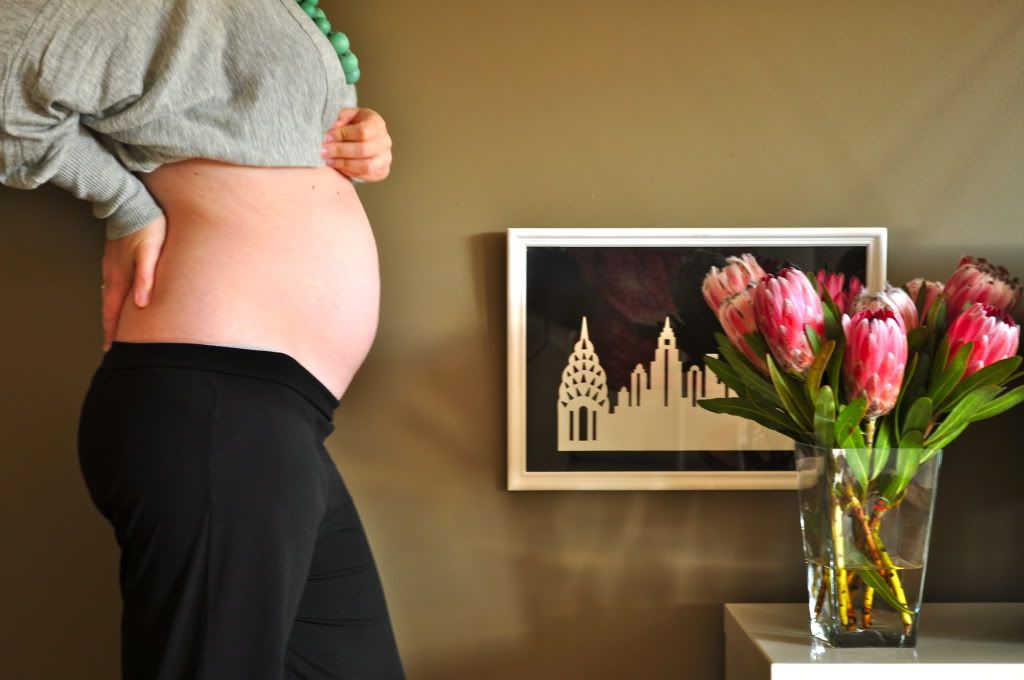 We haven't found out whether we're having a boy or a girl. There aren't many true surprises in life anymore, are there? I don't really have a strong feelings either way. A new mum I met at a 1st birthday party on the weekend told me that she didn't have any idea until the last few weeks when she just knew she was having a girl (it was indeed a girl).
A psychic I saw in New Orleans last year told me that I'd have two boys, so for a while I felt like her prediction clouded my intuition and during the first trimester I pictured having a boy. Since our last scan though I've had dreams about having a girl and without thinking refer to the kicks by saying, oh she's kicking like crazy at the moment...but who knows?
As long as the little one is healthy and born happy.