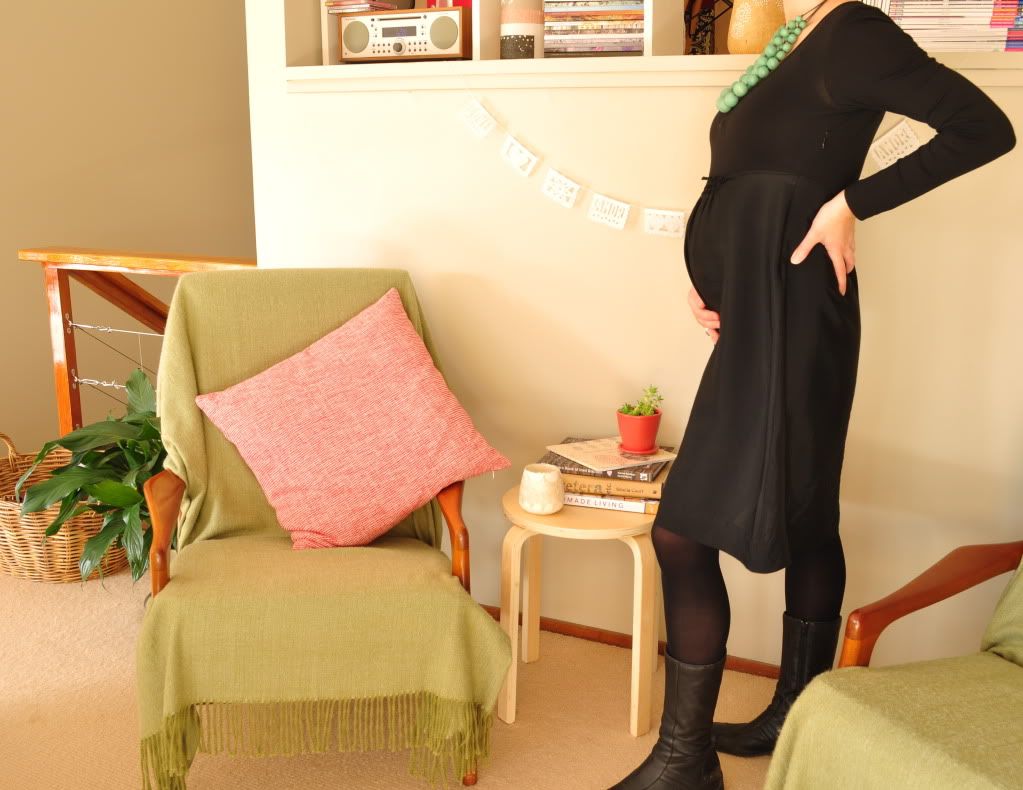 According to the books our little one now recognises warmth, light and sound and senses pain (aw, poor darling).
Last weekend we went to the movies to see Water for Elephants (I hadn't been since
Babies
). At one point during the film there was a lot of loud noise and the little one started flinging around like crazy. It was hilarious at first, but after a while it was pretty unsettling and I thought I might have to walk out of the cinema for a break!
This fancy frock came to me courtesy of a lovely friend who gave me a bag of clothes that she wore during her pregnancy. I thought the dress looked too good to pass on and started to protest, but she thrust it back into my hands. Trust me, she said, I never want to see it again.
Thank you for the comments on 22 weeks - I loved hearing your stories.