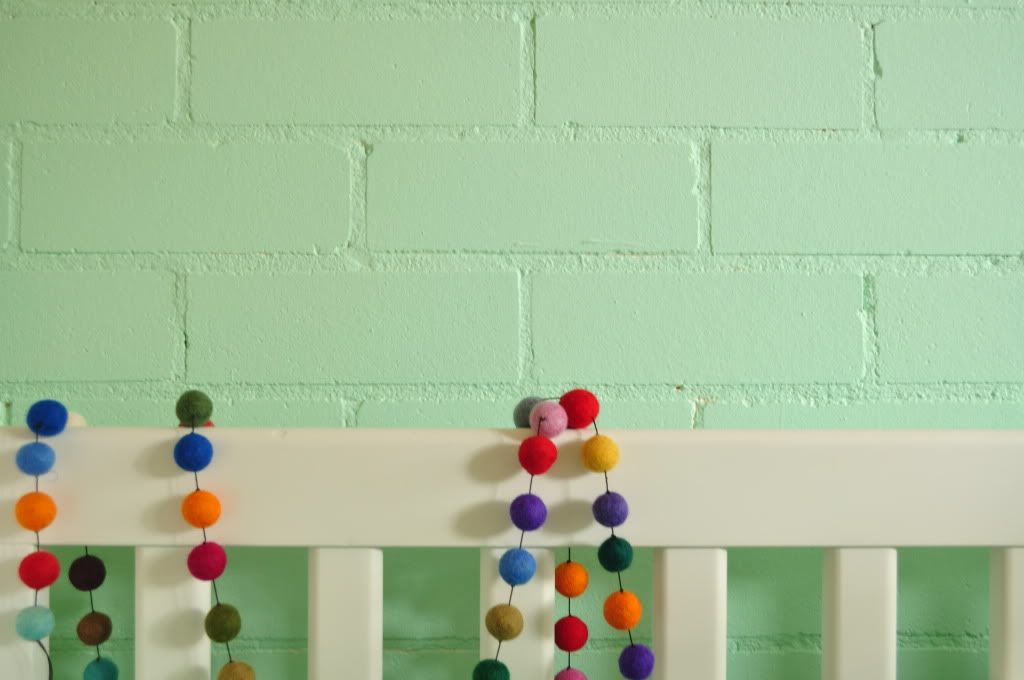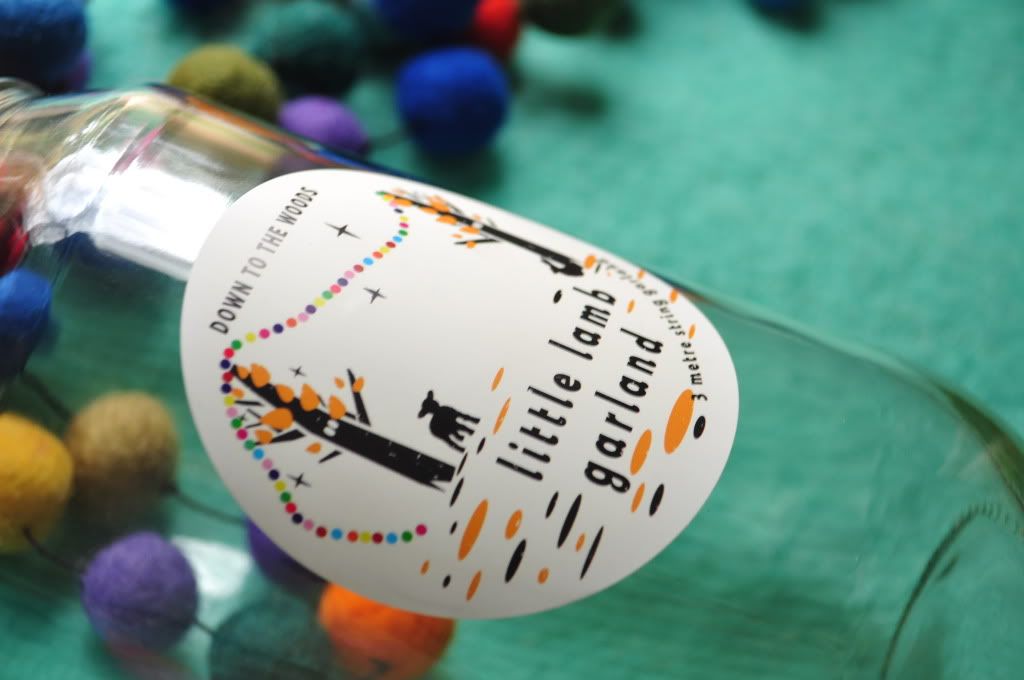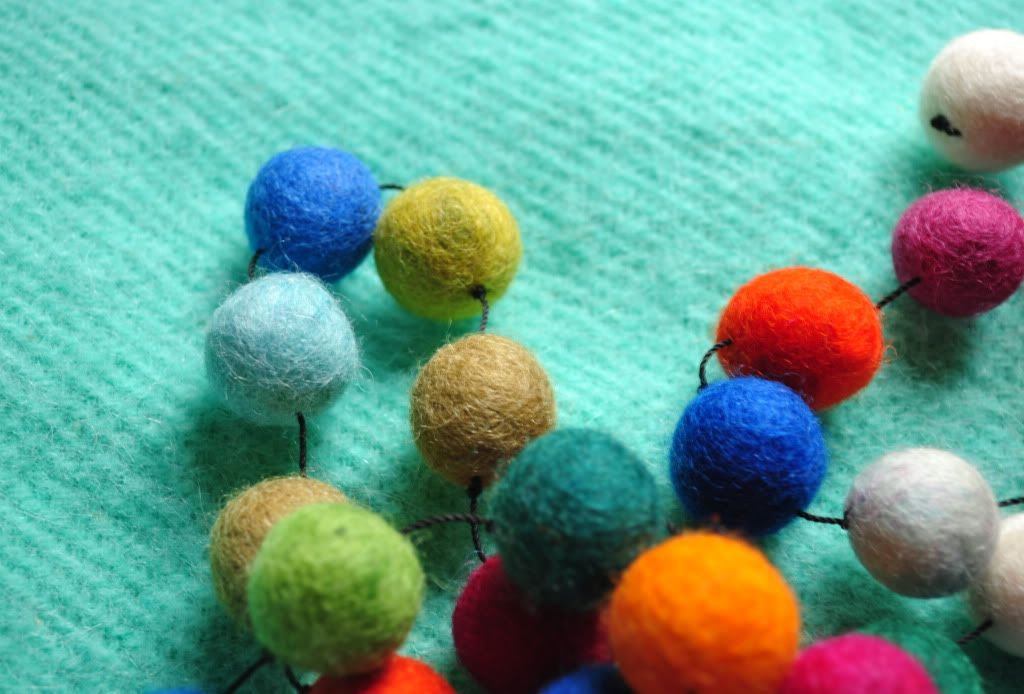 Last weekend I popped in to one of my favourite shops and left with something a bit fun for the little one's room. I've been eyeing off the freckle rugs for a while, but not willing to part with $300 for something which doesn't fall into the 'essential' category, I'm content to leave it on my wish list for now. Couldn't resist the freckle garland though, and it's joined the stash of cute things that I'm storing in the (recently assembled) cot. We're waiting until we have a few more pieces of furniture before we decorate the room, so I'm not too sure yet where the garland will live.
A good friend at work sent me a link to the beautifully curated
Sunday Collector
blog on Friday and I noticed that she has just posted a piece about garlands - and featured the freckle garland. I'm sure you've all discovered this blog long ago but it's worth a visit if you haven't. I'm not too sure that I subscribe to her rule of 'one garland in the home at a time'. I think it's quite acceptable to allow one garland per level...so am lucky that I live in a 3 storey home + loft.
Other cheeky purchases for the little one in the last few weeks: