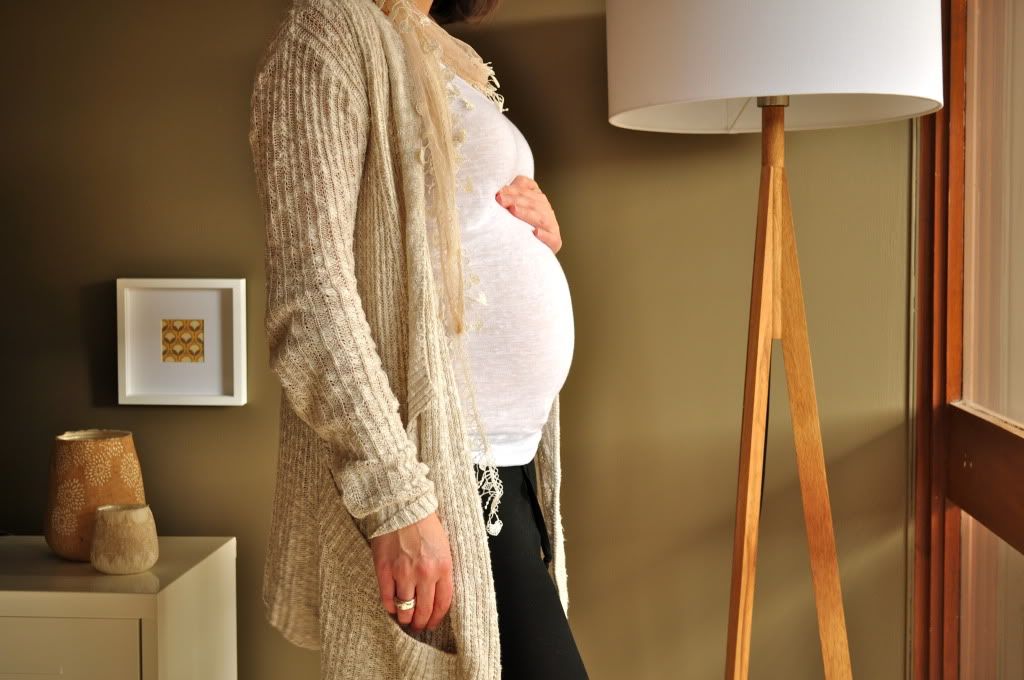 Well hello little bump. Have you decided it's time to get a move on? It certainly feels that way.
After another hectic week and an eventful weekend I'm welcoming the wintry weather so I can cosy up in the evenings and do some solid relaxing. Last Wednesday I had a
theatre date
with a friend (on a 'school night'!) which was a lot of fun but left me feeling a little exhausted. After a day at work it's really hard to find the energy to do much else in the evenings other than run a bath and crawl onto the sofa with a mug of soup - although it did feet great to get a little dressed up and go out for dinner in town.
I'm excited to join a knitting club with some lovely ladies from work. Our first 'meeting' is this Saturday and one of the knitters is going to lend me a book about knitting projects for children. The last time I clicked needles was probably in Grade 5 so I hope they'll be patient with me. Now there's a lovely project for these wintry evenings.