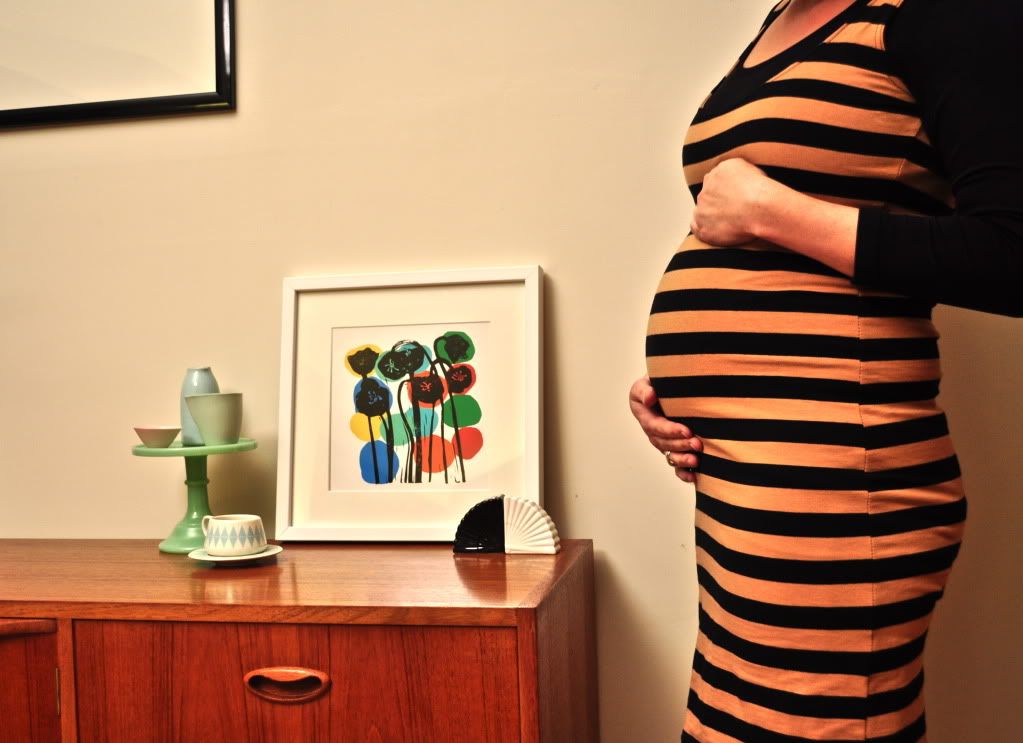 It's been a busy week and it feels like the weekly bump anniversary has crept up on me. I'm a little sad that time seems to be racing by. Of course I am excited and eager to meet the little one but I am also aware that this is such a precious, special time and want to make the most of it.
K & I are hoping to head down the coast for a weekend soon for some nice slow and simple times. Until then we've been doing our best to escape the business of the week and have cracked out a jigsaw puzzle I bought at a garage sale and started chipping away after dinner some nights. I've also been practising knit and purl stitches and hope to get my technique down pat so I can justify buying some lovely yarn like
this
. Yep, it's crazy times here in the Village.
The bump appears to change shape and grow daily now. K has decided he's going to talk to the little one in Portuguese as he/she grows up, and it's so beautiful when he sings Brazilian lullabies into my belly. He doesn't do it often as he gets a little bashful about it, but it just melts my heart.