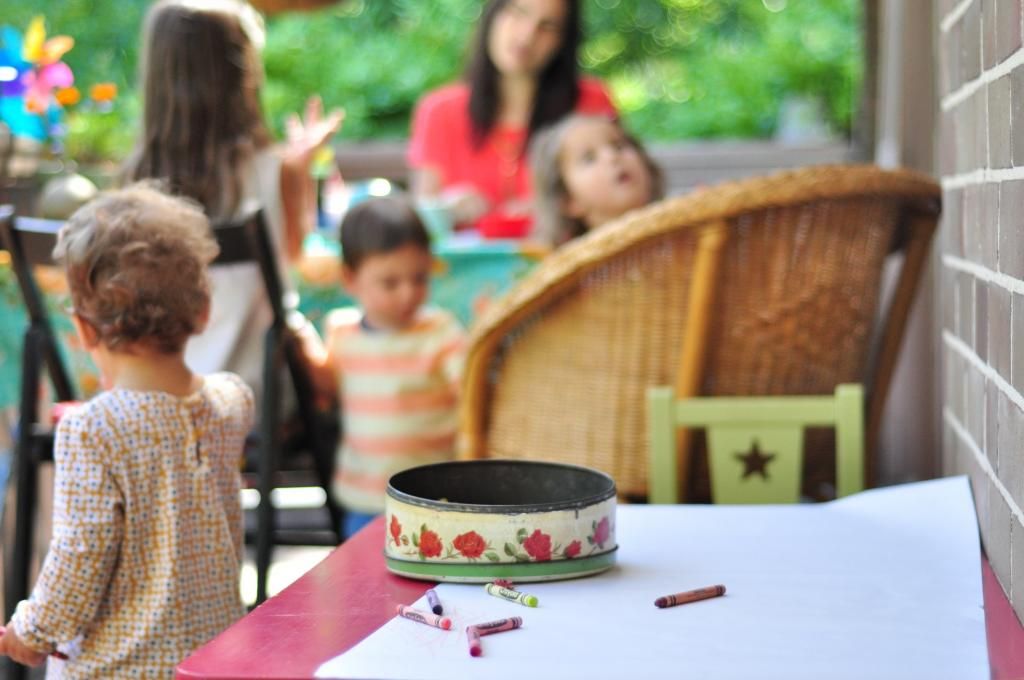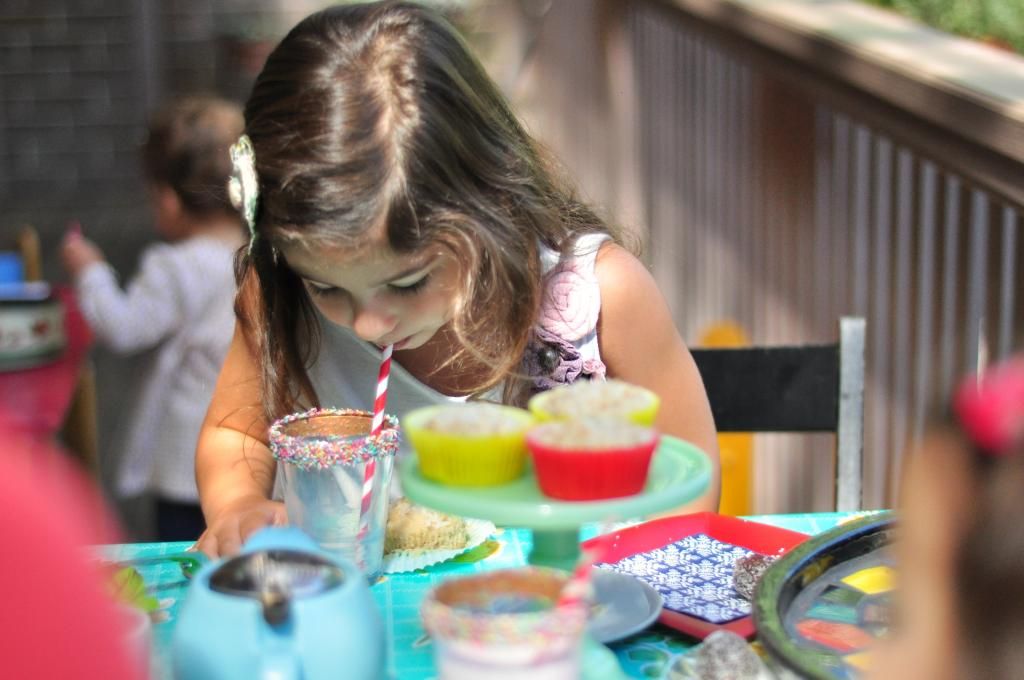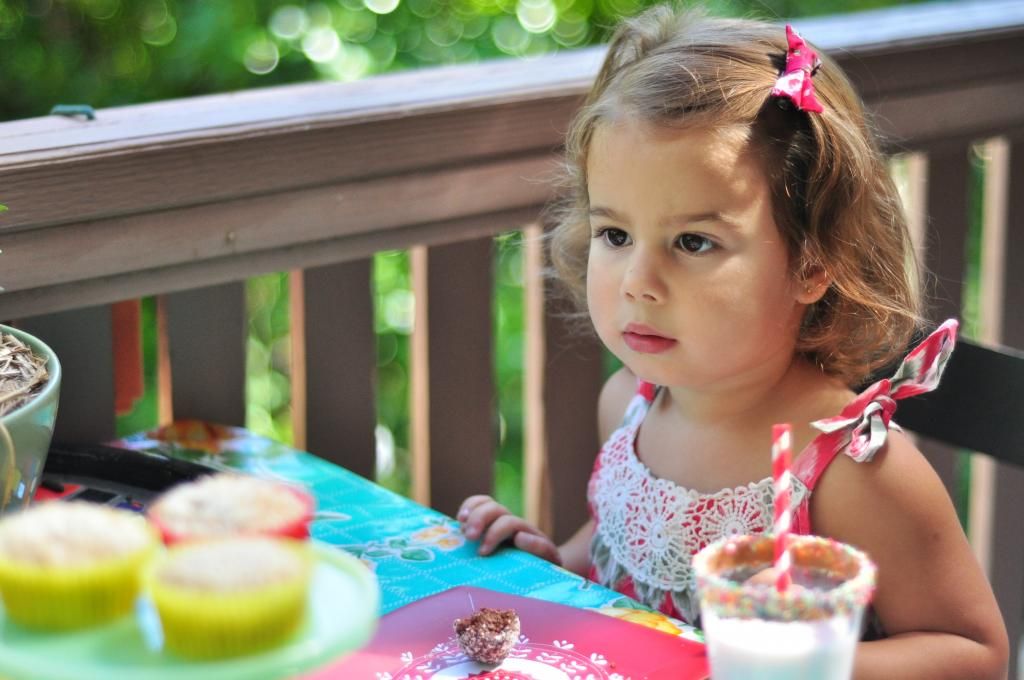 In our living area upstairs we have two oversized ceiling to floor windows which would be the first thing you notice about our house if I opened our front door to you. Sliding doors take you out onto the balcony which runs the length of our house, and at one end a spiral Juliet staircase winds down to the courtyard below. You look out to the treetops and if you peek through the branches of the big old silvery grey gum you can see the Brindabellas (I've said it before, it's like being in a treehouse). Kookaburras and cockatoos visit for a natter and there's not a whisper of traffic. With each change of season our windowscape changes. I never tire of the view. It's one of my favourite things about our house in the village.
Lately we've been spending our early mornings on the balcony deck before the heavy heat of these summer days hit. Crayons in old tins, pre-loved tables and chairs made for little people, a pressed metal watering can which clunks nicely and gaps in the railing wide enough to poke your nose through: this seems to keep the Little One happy. Long enough that I can finish my first cup of tea for the day.
*Last week some of Saskia's most treasured friends (Sofia, Iris and little Archie) spent a morning with us on the balcony. There was the gentlest of breezes, a calm about the children, dress ups and games of make believe, strawberry milks in chocolate sprinkle glasses, and stolen baby kisses.