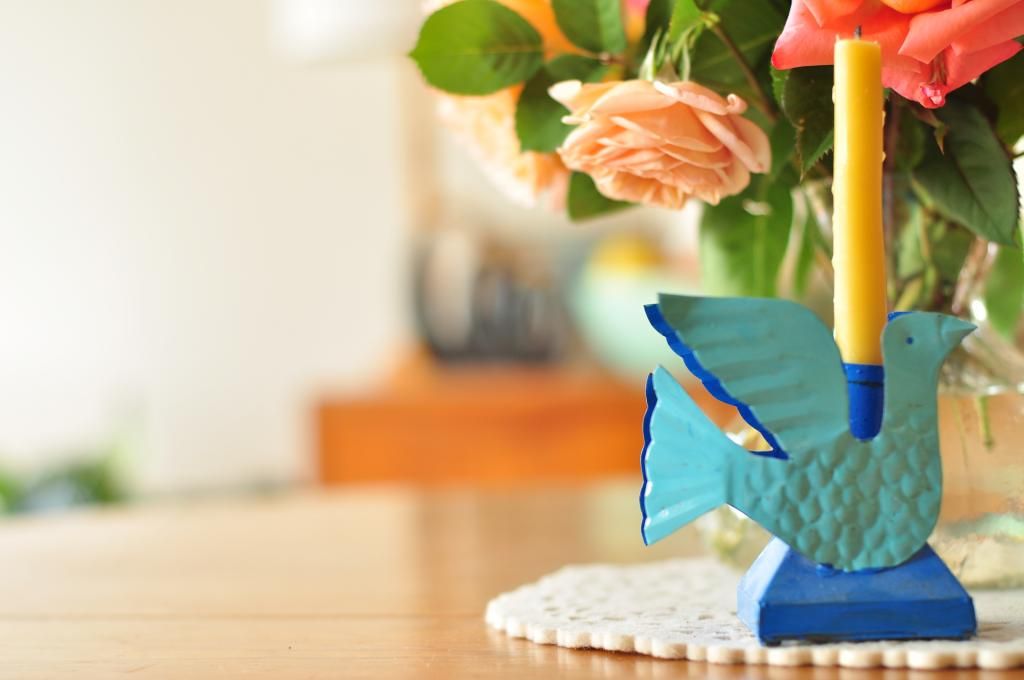 K and I saw in the new year on our balcony under the twinkle of stars and fairylights. We talked about friendships, astronomy (ok, K talked and I listened) and new books.... I hadn't though about resolutions before new year's eve but I've been pondering some for a few days now. This year my resolutions aren't particularly brave or too different to what I've been doing, they seem to be a slight shift, a small change in direction. Sometimes, some years, that's all it is.
Wishing you all light and love in 2013 x
...write letters, make cards, send handwritten wishes, post clippings...do you know I'm still in the process of sending thank you cards for Saskia's 1st birthday? I'm probably about 3/4 way through a rather long list, and while it is taking me many more weeks than I had imagined, I've grown quite fond of taking my time to write out a heartfelt message (usually one or two every few days), imagining the smile a washi taped envelope might bring to someone's day.
...finish Saskia's quilt and baby book...K will take holidays in February and I'm going to use a little bit of that time to make a good start on Saskia's baby book. The beautiful white leather bound album I bought from here sits on my desk and beckons to be filled. The quilt project I think I'll save until the cool Autumn nights.
...give handmade where possible...I made quite a few gifts for friends and family last year and I'd love to try to continue doing this this year. The response to a handmade present is always more heartening than you can imagine.
...make do...

we start the year without my maternity leave & parental payments, and although we are still incredibly fortunate to have the security of K's salary, the change will mean that we have to be extra careful with (and more aware of spending) our money. I can use what I already have in my wardrobe and craft stash with a few small thrifty purchases where necessary, and would love to learn to be a little more resourceful in the kitchen and garden. With this resolution particularly, I know I'll find inspiration in many of your blogs.